Get our great campervan hire Cairns deals at especially low prices with Travelwheels! Call our Campervan Hire Cairns Branch on 0412766616 for our unbeatable deals!  We offer tremendous savings on campervan hire when you book direct with us!  We guarantee to be all competitors if you can provide a genuine quote from a competitor.  Read our campervan price match guarantee here!
Cairns gateway to the amazing Great Barrier Reef
Cairns is the gateway to the amazing Great Barrier Reef, a must see in OZ! Most people will want to head straight to the Great Barrier Reef when they get to Cairns.  In the meantime before you go, we suggest reading our customer travel tips guide for Cairns to Sydney roadtrip.  Alternately check our Travelwheels customer reviews on facebook for photos and more travel tips.  One tip to save money on Campervan Hire Cairns deals is to arrive in Cairns and chill first.  For example do your Great Barrier Reef trips, tour, and bar crawls first.  Then pick up your campervan to start your roadtrip.  This way you don't waste money hiring a campervan and then parking it up whilst on the reef!
When is the cheapest time of year to hire a campervan from Cairns?
When looking for the cheapest Campervan Hire Cairns deals, what is the best strategy?  The best advice is to do the opposite of everyone else!  For example check out these guides to cheap campervan hire tips from our staff: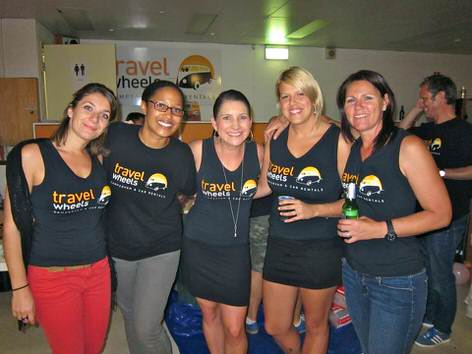 Campervan Hire Cairns visit Cape Tribulation
Cairns is the best City to start your campervan hire cairns trip along the Great Barrier Reef! There are also plenty of beautiful rest areas and camp sites around this amazing city. So why not get a campervan deal with Travelwheels Cairns Campervan Hire and explore breathtaking Cape Tribulation?
Cape Tribulation is in the heart of the Daintree Rainforest. For example it is home to some of the oldest rainforest on the planet.  This magical World Heritage listed rainforest is adjacent to the Great Barrier Reef.  The Daintree is the only destination in the world where two World Heritage areas meet!
Cape Trib Camping is just one of the fantastic camp grounds you will find on your campervan roadtrip.  For example it offers you a tropical paradise with beach front camping! The Great Barrier Reef is so close you can nearly swim there!  Furthermore, this caravan park has great walks through the Daintree Rainforest!
For more information on Cape Tribulation why not check out our new guide?  We have written it especially for anybody interested in doing a Northern Queensland roadtrip by campervan. Alternatively you might be searching for our guide to free camping on the East Coast of Australia.
Campervan Hire Cairns deals available now!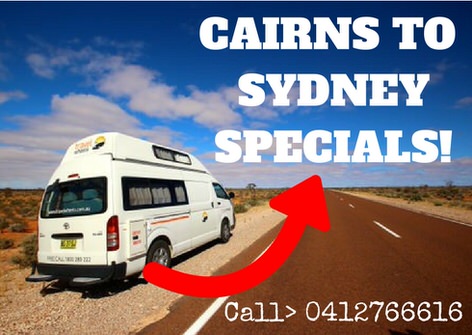 Travelwheels has some great deals out of our Cairns Branch heading back to Sydney.  Why not check out our guaranteed lowest prices on cheap campervan hire cairns campers!  In the meanwhile read our campervan price match guarantee here to see why our prices are so low!  Travelwheels offer great value for money Cairns campervan hire with everything you need already included. We do have depots all around Australia!  Therefore you can drop off your camper hire in Brisbane, Melbourne or Sydney.  However if you are looking for the cheapest cairns campervan hire deals, then return the camper back to Sydney.  In this case will get you our guaranteed cheapest deals on camper hire from Cairns to Sydney!
Campervan Hire Cairns deals Contact Travelwheels Campervans
Why not give our Campervan Hire Cairns Depot a call on 0412766616 for latest offers?  How about sending us an email at [email protected], and challenge us to beat a competitor quote? Furthermore our team are ready to talk to you on Skype = 'travelwheels'.
We are really looking forward to helping you plan your Australia adventure with a campervan hire Cairns! 🙂
Travelwheels Campervan Hire Cairns deals – Price Checker
Simply fill in your travel dates below for Travelwheels low prices.  We offer biggest discounts on Campervan Hire Cairns to Sydney Specials!  We challenge you to find a lower price anywhere (out of peak season) and we will beat it!