Travelwheels Campervan Hire Cairns
Travelwheels Campervan Hire Cairns branch offers especially unbeatable campervan hire Cairns to Sydney deals!  Therefore we will not be beaten on price for cairns campervan hire deals!  Why not for example call our competitors first?  Then after you have found a good price, give Travelwheels a call on 0412766616!  We guarantee to beat all Cairns  Sydney camper hire deals over 14 days all year around!
Campervan Hire Cairns Specials call 0412766616
Call our campervan hire Cairns team to especially get those low prices! Out team above all love a good deal!  Therefore we are specialists in Cairns to Sydney camper hire.  Furthermore we have written guides such as free camping on the east cost of Australia you will find helpful.  Here is a link to our Cairns to Sydney route planner as well. As a result of our team we can get you low prices on camper hire out of Cairns.  The long you book, the cheaper the price!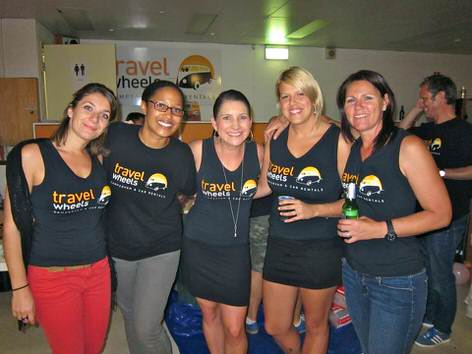 Travelwheels Campervan Hire Cairns
In the very north of Queensland you can find loads of attractions in and around Cairns. This Australian city is small but it is the fourth most popular tourist location as it is the place that leads you to some of the most exciting natural treasures of Australia.  It is a brilliant place to explore with your travelwheels campervan hire Cairns van!
Start your campervan hire Cairns holiday by visiting beautiful Northern beaches
Start your Campervan Hire Cairns trip and travel up to the beautiful Northern Beaches along the coastline.  Therefore why not Park your campervan in Port Douglas and relax at one of the beaches?  Here in Port Douglas you can also visit the Great Barrier Reef and do some diving or snorkelling.  From here the next stop on your campervan hire Cairns trip will be the wonderful drive up to Cape Tribulation! Therefore our team particularly recommend checking out the beaches and the rainforest as they are especially breathtaking!  This is for example a must do activity if you are in the area!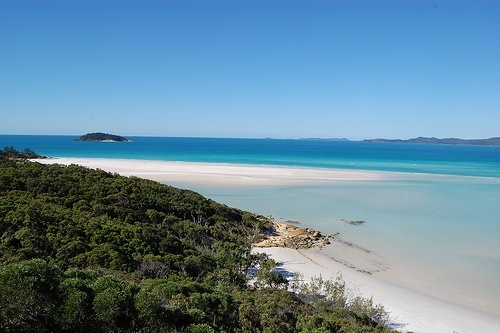 As you can see there are lots of things you can do and see in the Cairns region with a campervan hire Cairns holiday! Renting campervan in Cairns is the best way to experience one of the most popular and beautiful regions Australia has to offer!  Hiring a campervan with Travelwheels you will have a carefree and independent holiday in Australia. Our campervans for hire are fully equipped for your adventure and have all the extras you need for free!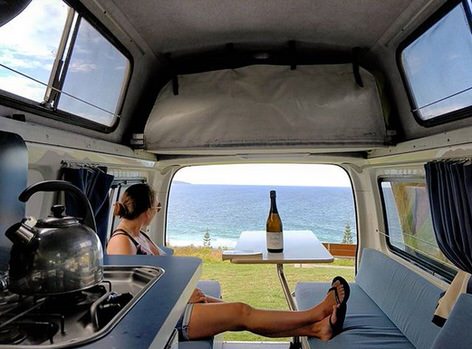 Travelwheels Campervan Hire Cairns has vans all around here in Australia waiting for you.  Therefore choose the location nearest to you and contact us to hire a campervan in Australia that suits your budget.  To summarize we have branches in Cairns, Brisbane, Sydney, and Melbourne.
We can also help you plan your cairns campervan hire holiday.  Our staff for instance know loads of cool places to visit for free.  We can furthermore provide you with loads of free route planners and useful tips to help save you money over here in Australia. Email [email protected] and we will send you free guides for our most popular routes.
Campervan Hire Cairns – Contact Travelwheels
For the best deal for Campervan Hire Cairns call us here in town on 0412 766 616!  Email the team at [email protected].  If you are already here in town, why not pop by our cairns depot at 282 Draper street, Parramatta Park, Cairns.
Contactes Travelwheels Location Van Cairns en Français!
Bonjour! N'hésites pas à contacter Travelwheels location de van en Cairns en Français si tu as d'avantages de questions sur l'organisation d'un road-trip en van, alors envoie un email à [email protected] ou par téléphone au 0412 766 616! Notre super équipe te répondra aussi vite que possible! Venez également nous voir à Cairns. Là, vous pouvez non seulement regarder nos camping-car de location, mais aussi obtenir un devis pas cher pour vos vacances en Australie.
Campervan Hire Cairns – Price Checker:
Check out our latest deals on campervan hire cairns by entering your details below to get our super cheap deals on campervan hire cairns to sydney promo deals!