Christmas Campervan Hire Brisbane – Travelwheels Campervan
Travelwheels Campervan have some amazing Christmas Campervan Hire Brisbane deals! Looking forward to spend your Christmas holidays in Sydney? Well don't wait too long and grab your Christmas Campervan Hire Brisbane special to get to NSW just in time to see the fabulous New Year's fireworks Sydney's!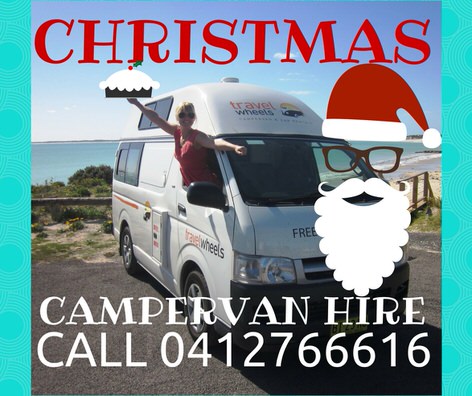 Travelwheels Christmas Campervan Hire Brisbane Tip – Book Early:
If you're looking for a Christmas Campervan Hire, one tip from Travelwheels Campervans is to book early!
Every year lots of people who are looking to hire a Campervan from Brisbane are disappointed. The reason why, most of the companies such as Travelwheels Campervans, will sell out quickly during the busiest time of the year!  If you are looking for Cairns Christmas Campervan Hire, then we do not recommend it!  You will be heading up to the wet season!  You are better off going for Brisbane to Sydney campervan hire holiday!
Christmas Campervan Hire Brisbane Special – no one way fees!
Here right now with Travelwheels we are offering a no one way fee guarantee!  Therefore if you book a Brisbane to Sydney Christmas campervan hire holiday, no one way fees!  Call our team on 0412766616 or email [email protected] to get this no one way fee offer!
Christmas Campervan Hire Brisbane – Check availability now!
Check availability for Christmas Campervan Hire Brisbane by clicking this link – Travelwheels Campervans
Christmas season in Australia is hot, sunny and a great time to get away in a campervan. This time of the year is a very popular time to hit the road along the coast and just relax.
For your Travelwheels Christmas campervan hire in Australia, we offer a big range of campervans to suit all budgets and tastes.  Travel with up to 5 friends or your family in one of our homes on wheels which is completely equipped and escape the Christmas stress already now.
Christmas campervan hire Brisbane – Lone Pine Koala Sanctuary
Once you've picked up your Campervan from our depot in Brisbane then why not go in search of some cuddly Koalas!
Brisbane is the home to the world's first and largest koala sanctuary. The Lone Pine Koala Sanctuary has over 130 koalas for you to view. Therefore If you want to cuddle a koala, then this is the place to check out!
However If this is not your thing, as it is banned in NSW, you can can still feed the rainbow lorrikeets and kangaroos here.  Those of you who are really brave you can even hold a snake! See beautiful Australian fauna like wombats, echidnas, tasmanian devils, dingoes and much more.
Travelwheels Campervans – Contact us for Xmas specials
Christmas is the busiest time of the year for Australian campervan rentals!  Therefore our advice is to book early!  We still have some very limited availability over Christmas!  Give us a call here in Brisbane on 0412 766 616 and we will give you the best deal for your Campervan holiday.
You can also visit us in our depot or email us at [email protected]
We are looking forward to see you!
Christmas Campervan Hire Brisbane Price Checker!
In the meantime, why not check out our specials for Brisbane Xmas camper van hire?  We still have a few remaining campers for Brisbane to Sydney bookings over busy xmas period.  Therefore enter your dates to check out our rates!
Campervan Hire Australia - book direct for cheap deals!