Kings Cross Backpacker Car Market – We Buy Cars for Cash!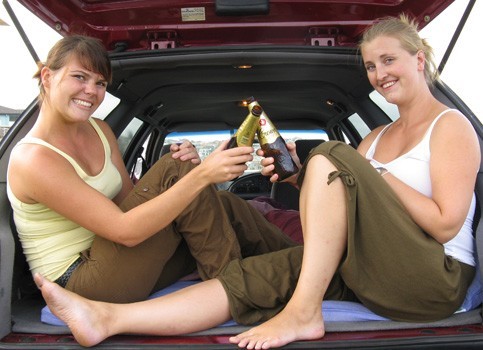 The Kings Cross Backpacker Car Market has now officially closed down again in Sydney!   Therefore if you are searching for cash for cars Kings Cross, then we have another option for you.  We Buy Sydney Cars is an online company that will drive to your house and buy your car for cash.  We pay top rates and offer free collection, free towing and do all the paperwork for you.  All you need to do is call the team on 0421101021 for instant cash for cars Kings Cross quote.
Cash for Cars Kings Cross
The team at Cash for Cars Kings Cross is looking to buy older unwanted cars, vans, campers, suvs, 4x4s and pay will you in cash! Our professional car removal service covers the whole of the Kings Cross area and the Eastern Suburbs as well. Our super-fast "gone in 60 minutes" cash for cars buying service will pick up your car from your home or workplace in Kings Cross at no extra charge. Pick up the phone and call the team on 0421101021 for an instant "price my car" valuation over the phone today.
Kings Cross Car Market Now Closed – here is another option
The old Kings Cross Car Park in Ward Ave had reopened a few years ago as the Kings Cross Car Market for backpackers.  Travellers Autobarn reopened the car market and failed to make it work. Therefore if anybody is looking to sell a car for cash, there is another option.  If for example, you want to sell or buy a used campervan for sale in Sydney, then Travelwhels Campervan Sales is the next best place to try.
Travelwheels buys and sells campervans in Sydney.
As so many people are still searching for the "Kings Cross Car Market", Trvelwheels decided to help out.  We get a lot of emails from people searching or looking for alternatives companies whilst searching for used campervans online.  Travelwheels sells and buys a range of used Toyota campervans at our depot in the Eastern Suburbs. You can call our team on 0412766616 or click on the button below to check us out online!
Kings Cross Backpacker Car Market Reopened November 15th 2011
The Kings Cross Backpacker Car Market reopened on November 15 2011.  Here is an interesting fact for you, the new Kings Cross Backpacker Car Market is a direct result of the complaints by local residents in the area.  There were so many backpackers parking up in Victoria St in Kings Cross and trying to sell their vans and leaving a right mess behind, unfortunately.
The local council got a shed load of complaints about backpackers who were trying to sell their cars & campervans on this beautiful tree-lined inner-city street.  As a result of this, the council decided to re-open the Kings Cross car market on Level 2 of the semi-underground car park. 

Contact Travelwheels Campervans Backpacker Car Market
Contact travelwheels if you need help or advice about the Cash for Cars Kings Cross Backpackers Car Market.  If you are looking to buy a used campervan, car or 4×4 then travelwheels is the place to visit in Sydney.  Travelwheels campervans sell a wide range of ex-hire used campervans with 12m warranty.  We also sell good value for money used cars under $5000 in Sydney You can email travelwheels used campervans here at [email protected]
Used Toyota Hiace Campervans for Sale in Sydney
A great reason for buying a Travelwheels used campervan is our range of vehicles available for test drives at our depot.  As a result of building and constantly updating our hire fleet, we will always have some more ex-rental campervans for sale.  Here is a short list of some more campervans we have in stock ready for sale today:
Travelwheels campervans Campervanverkauf – Kontakt
Bei Fragen über den Campervanverkauf kannst du dich gerne jederzeit an uns wenden.Schicke Travelwheels Campervans Campervanverkauf eine E-Mail an Email [email protected] oder ruf uns an unter 041276661. Gerne kannst du uns auch in unserem Campervangeschäft in Sydney auf der 11-15 Clevedon Street, Botany, Sydney, 2019 besuchen kommen. Dort kannst du dir nicht nur unsere tollen Campervans und Autos zum Kauf anschauen, sondern auch eine tolle Beratung für deinen Australienurlaub in Sydney bekommen.
Campervan Hire Australia Price Checker from Travel wheels
If buying a used car or campervan is not your thing, then why not consider going for Campervan Hire Australia Special instead?  If you need more information about when is the cheapest time of year to hire a campervan, read our guide.  Alternately just enter your dates below and we will send you a quote for cheap campervan hire!