International Driving Licence in Australia – Yes or No?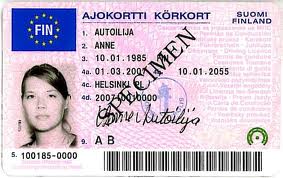 One of the most asked questions when hiring from Travelwheels Campervans is if you need an international driving licence in Australia when hiring a campervan. The answer is YES and NO! As a visitor of Australia you can drive a vehicle without an International driving licence but you would require a certificated translation into English. The rules are different from state to state but you can find all regulations regarding driving with an international driving licence here.
Where can I apply for an international driving licence?
You can get an international driving licence from any license office of your country. But please be aware that your international driving licence might not be recognised as an independent licence. You do need your original driving licence in addition to your international licence.
International Driving licence in Australia for hiring a campervan
To rent a campervan or hire a car in Australia you do need your driving licence and an international driving licence or a certificated translation. If you should get stopped by the police and cannot provide the above documents you can count on an expensive fine and even a driving ban. Eventually the police will accept when only having your European driving licence on you as these licences are very common and they probably have seen one before. But in Germany, for example, the international licence only cost $15 – So why take the risk of paying a couple of hundred Dollars?
For more information about driving in Australia without an international driving licence feel free to contact us! 🙂
Send us an email at [email protected] or call us on 0412766616 and we will help you to plan your holiday in Australia.  We have a range of campervan hire Australia specials for your trip. We offer unbeatable deals on Sydney to Sydney Campervan Hire.