Toll Roads in Australia Info – Travelwheels Campervan Hire
Are you looking for information about toll roads in Australia? Travelwheels have written this mini guide to help.
Many of our overseas customers get confused about how to pay the fees for travelling on paid roads. 
It's easy to get a fine when using the highways here as it is very confusing system! 
Many of the people who rent a campervan with us come from Europe. Thus we have written this guide in different languages to help. 
Here is a link to the Deutsch version, Mautstraßen in Australien. 
The Français version is available here, Toll road Route à péage en Australie.
Toll-roads unfair system for travellers
Campervan rental companies have been arguing with the government over this issue. Everyone wants to make things easier for tourists visiting Australia! The current system of tolls is confusing and unfair!
Many tourists get penalty fines whilst driving their vehicles.  The toll-system here is especially complicated! If your first language is not English, then it adds another layer of difficult! 
Trying to understand the toll-road system is hard for English speakers! If you come from a non-English speaking country, the system can feel unfair! 
Below is our guide to the current system, but remember things change all the time here in Australia!
Toll Roads within Australia – now cashless system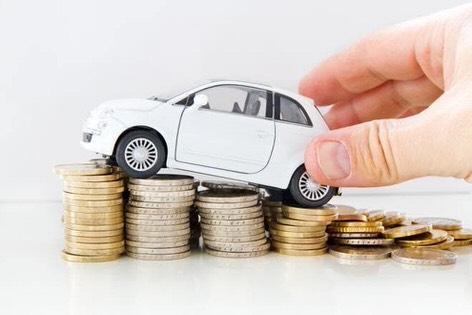 So many motorists end up with fines when using the toll-road system. You can no longer pay cash at any toll roads in Australia!
The new system means you have to buy an "electronic tag" for your vehicle. The only other option is a temporary pass. If you don't do this, you will have to call every time you pass one of the cashless
toll roads in Australia
!
Travel over a Toll and no pass, then have 48 hours to pay!
If you pass any of the tolls, then you usually have 48 hours pay.
Another confusing part is there are different companies for each road!
Because the system is cashless and the road signs are hard to understand, it's easy to get a fine. Many tourists, unfortunately, fall into this trap set by the government!
Many people argue that this is a "money-making machine or vehicle" for the government! We think it is!
Below is our guide to toll-road charges. NOTE, prices go up, rules change, and you know what governments are like, unpredictable!
Please don't treat this as the gospel! Make sure you do your research. Our mini guide is not a legal document! Please note Travelwheels will not be responsible for any error in this webpage! Fingers crossed there are not too many!
Toll Roads for Sydney:
Sydney is the capital for Toll Roads in Australia! As a result of the government's money-grabbing policies, watch out!
Sydney has loads of toll roads and bridges which are now all cashless! They all use electronic E-tags fitted in vehicles.
Remember it is
your responsibility to pay the fees
for using these highways! It is not your car or campervan hire company's responsibility! Here is a list of the current list of toll-roads for the Sydney area (they are planning more!).
| | | |
| --- | --- | --- |
| Service | Toll Charged | Toll Type |
| Cross City Tunnel – Main tunnel | Both directions | Fixed toll fee |
| Cross City Tunnel – Sir John Young Cres | North bound | Fixed toll fee |
| Eastern Distributor | North bound | Fixed toll fee |
| Lane Cove Tunnel | Both directions | Fixed toll fee |
| M2 – North Ryde | Both directions | Fixed toll fee |
| M2 – Pennant Hills Road | Both directions | Fixed toll fee |
| M4 | Both directions | Fixed toll fee |
| M5 | Both directions | Fixed toll fee |
| M7 | Both directions | Distance travelled |
| Military Road E-Ramps | Both directions | Fixed toll fee |
| Sydney Harbour Bridge | South bound | Time of Day – prices vary |
| Sydney Harbour Tunnel | South bound | Time of Day – prices vary |
 How to use toll-roads for Sydney
First, check if you have an "E Tag" in your vehicle? If yes, then you must travel in the "E" lanes marked on the roads. The e-tag has a chip with a sensor. When you drive under a toll in your vehicle, your account is automatically charged.
These tags can be purchased through several websites online. Here are the two main companies you can use.
Visiting Australia on holiday – best option use Roam pass
The first one is to set up a temporary pass such as www.myrta.com or www.roam.com.au, to register for toll-payments. 
You will need a credit card and the registration number of the campervan hire vehicle. Then you can set up the pass for the exact amount of days you are travelling. This way, you are not going to pay for the next person who will use the campervan are you!
Remember, it is your responsibility to pay for toll-charges. Most campervan rental companies have terms and conditions. Well worth visiting their website and having a read!le.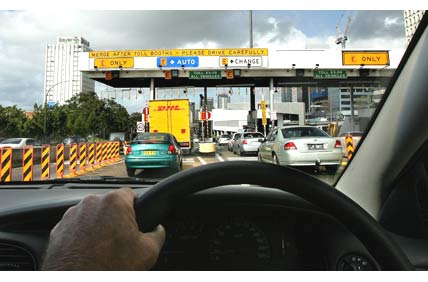 Toll Roads for Melbourne area:
Here are some of the options for those using these roads. There are several different payment options or passes for casual users. You can pre-purchase these over the phone including a 24 hour, Weekend or 'Tulla' Pass.
The 24 Hour Pass commences when you first use Citylink on your nominated day.
The Weekend Pass covers you from midnight Friday to midnight Sunday.
The Tulla Pass covers travel between Flemington and Bulla Road in either direction.
Purchases these toll-passes on their website
You can also buy these passes on the Linkt website.  By the way, if you are down in Melbourne, you need to visit Wilsons Promontory! Great place to explore with your campervan!
Toll roads for the Brisbane area:
Brisbane and the surrounding area is full of tolls! You can find them in the south of the city area. Plus they are north of the airport.
Below is a list of some of the toll bridges and roads. Watch out because in Queensland they seem to be adding new ones all the time!
Extension to the Gateway Motorway

Northern Link extending the Western Freeway into Brisbane inner-city Bypass

CLEM7 section including the 5km city tunnel

The bridge linking Southern Brisbane with Milton.

Bound to be more as this is Australia!
Note – Flowtoll operates the payments for the CLEM7 and the Go Between Bridge.
Easier to pay for these toll road passes by credit card
You can buy passes for the Logan and Gateway Motorways tolls via the video pass system – google linkt.
Once you have pre-registered your credit card, you can begin your trip. If you travel and pass under a toll sign, your credit card gets charged.
If you have an overseas credit card, then it can be a problem with charges! There is another possible option for you. You can pay up to three days after your trip if you give them a call or pay via the internet.
You can get you pass here linkt.com.au/brisbane.
Toll roads in Australia – email Travelwheels
If you are not sure about any of this information, then contact us. You are more than welcome to email travelwheels campervan hire by clicking the button below
Email Travelwheels here
Pour plus d'information sur les routes à péage en Français !
Toll Roads in Australia links
Here are some more links about Toll Roads you might find useful.
http://en.wikipedia.org/wiki/Toll_roads_in_Australia
Anybody visiting Sydney area then Linkt name of the company you need. Go on their site and register your car or campervan rental vehicle to travel on Sydney's toll roads.
Need help planning your campervan hire road trip to Australia?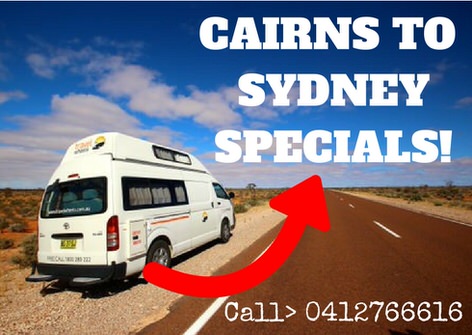 Now you understand toll-roads, it is time to think about hiring a campervan to see Australia! 
Travelwheels staff love planing a campervan road trip! We can offer you advice on planning, weather, and campervan insurance, for example. 
Here are some more popular questions from past customers. When is the cheapest time of year to hire a campervan in Australia? Where can I camp for free on the east coast of Australia? 
To help answer some of these questions, check out our useful links below! Remember you can call our team on +61412766616 or email us anytime for help.
Useful links for anybody thinking of hiring a campervan in Australia
Travelwheels Campervan Hire – Price checker
Enter your dates below for our lowest prices for Australia campervan hire holidays!