Top things to do at Wilsons Promontory National Park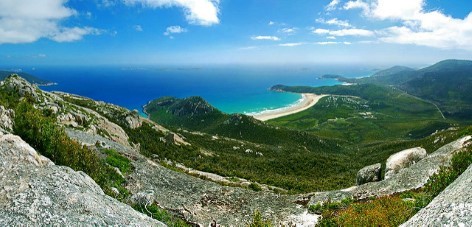 Are you thinking of doing a Melbourne campervan hire road trip to Wilsons Promontory? Fondly known as 'The Prom', it is for example one of Victoria's best loved National Parks!  Furthermore it is only approximately 200km from Melbourne.  This therefore makes it a perfect weekend campervan hire road trip getaway from Melbourne!  Wilsons Prom spectacular scenery of huge granite mountains, rainforests, and fantastic opportunity to see so many especially wild Australian Animals!  For example it has stunning beaches and coastlines makes this a magical road trip from Melbourne!  Here are the top customer reviews and staff picks for anybody planning a trip to Wilsons Promontory National Park.
Wilsons Promontory National Park – plenty of free things to do!
First of all, lets start with the basics and explore the top things to do at Wilsons Promontory National Park! For example, Travelwheels staff recommends downloading the free maps on your mobile with the Avenza PDF Maps application. Wilsons Promontory has lots of accommodation for all budgets.  All of them for example are surrounded by beautiful landscapes and wild animals!  Get up early in the morning and watch kangaroos and emus or the sunrise at the beach!
Camping at Wilsons Promontory
There are two official designated campsites at Wilsons Prom for people who have hired a campervan from Melbourne.  However, there are lots of small camping grounds or places where you can park overnight.  These are great for those amazing night hike you can do in the National Park.  Therefore you can find a detailed overview about the campsites of the Southern Wilsons Prom overnight hikes and the Northern Wilsons Prom hikes by clicking on the links. These will give you more information about camping and the top things to do at "The Prom".
Tidal River camping – Melbourne to Wilsons Prom Guide
Tidal River Camping is the main campsite and one of the top things to do at Wilsons Promontory National Park. It is therefore the perfect base to explore the stunning highlights of Wilsons Prom!  It is right at the centre of the park and has toilets and hot showers!  These will especially come in handy after all the fantastic hiking in the area!  In addition there are laundry facilities, dish washing stations and it even has an outdoor cinema!
One of Australia's oldest outdoor cinemas is at Wilsons Promontory
The best way to see what's on is to check the outdoor cinema facebook page.  Here you can enjoy watching a movie in one of Australia's oldest outdoor cinemas!  Remember to grab a comfy bean bag and relax under the stars at Wilsons Prom!  Attached to the cinema is a shop where you can buy their famous "Giant Cone" choc-top ice cream, freshly made popcorn and refreshing drinks for a reasonable price. 150m away from the cinema you can find a small general store that sells basic supplies and groceries.  As a result of it's remote location the prices are fairly high in the shop! Customer feedback suggests buying all your food and supplies in Melbourne first.  The shop also sells a small range of hot food if you don't want to cook in your campervan.  Here outside the Tidal River Visitor Center you can find mobile phone charging stations which are especially useful!  Therefore to use them a $2 coin is required which is returned when you have finished charging your device!
Free shuttle bus to Telegraph Saddle for Mount Oberon + Sealers Cove walks
Furthermore there is a FREE shuttle bus to Telegraph Saddle for all the great hiking in the area!  Generally the free shuttle operates only on the weekends from November to April.  During the summer and Easter holidays it runs everyday.  Telegraph Saddle is the departure point for the popular Mount Oberon hike.  In addition to this is the Sealers Cove day walks as well as some longer overnight hikes.  This is one of the top things to do at "The Prom"! Travelwheels recommends booking your campsite spot in advance! Especially over the weekend, the best spots sell like hot cakes!
Stockyard Camp – Melbourne to Wilsons Prom Tour Guide
Stockyard Camp is located right at the entrance to Wilsons Promontory National Park.  It is approximately 30km from Tidal River Camping area. Here you will find picnic tables, a sheltered area, hot showers and flushing toilets.  If you are hiking, remember it has no direct beach access. Tick it off your "top things to do" list by spending a couple of days in the area. If you are especially desperate for a beach then check out Whisky Bay!  By the way the campsite is set in lovely native bushland and resembles an old school grassy campsite from years gone by!
Stockyard Camp is a great spot to explore the Drift Track if you love hiking.  It is a 3km walk to some marvelous sand dunes, where the biggest one is called the Big Drift! The most stunning thing about this track is the diversity of landscape you will encounter along the route. For example imagine, thick bushland, desert-like inland sand dunes and spectacular views across to Corner Inlet.  From here you can see Shallow Inlet, and Cape Liptrap and they are all close by for you to explore! As a result of the coastal wind it's easy to get lost in the sand dunes of the Big Drift!  Therefore we recommend being careful and marking you path to find the track out again!
Top things to do at Wilsons Prom
The scenery at the southern most mainland of Australia is spectacular! One of the top things to do at Wilsons Promontory National Park is getting lost in the wanderlust! Therefore once you get here you will see why it was such a great idea to hire a campervan from Melbourne to explore Wilsons Prom.
Furthermore, Wilsons Prom has so many different walking tracks that you could spend weeks to do them all!  Some for example are just 1-2 kilometers long and others can take up to three days or more! For the most park just about every walk in the National Park guarantees amazing views.  Right here are so many magical lookouts, wonderful landscape and so many opportunities to see  kangaroos, emus and wombats in their natural habitat! If for example you love your birds of a featured kind, then this is a bird lovers paradise! Below are some of our customer reviews and staff favourite places to visit in Wilsons Promontory.  We have put together a list of just some of the top things to do including favourite hikes and lookouts:
Top things to do – Hikes at Wilsons Prom
Picnic Bay to Whisky Bay
Distance: 700 m 
Time: 20 minutes
Since everyone especially dreams of the amazing beaches when visiting Australia, our first hike is to a beach! This is a great way to start your adventure with the hike from Picnic Bay to Whiskey Beach. If for example you want to take some fantastic beach pictures this is the place to go! Drive your campervan to the Picnic Bay car park and follow the 400m way to the beach. Walking over the rise towards a lookout platform your breath will be taken away!  Many visitors to Wilsons Prom miss this spot unfortunately due to rushing around!  As a result of everyone else rushing about you might have a whole beach for yourself!
Squeaky Beach Track – Best Beach at Wilsons Prom
Distance: 2.1km 
Time: 50 minutes
It is called Squeaky Beach for a reason! It really does squeak! The reason for "the squeak" are evenly-sized quartz grains of sand here.  They have a habit of  rub against each other every time you step on the sands which make that famous, squeaky sound!  The track starts at the Tidal River Bridge and guides you over the headland that separates Norman and Leonard Bay. It is a beautiful walk overlooking the west side of Wilsons Prom. There are many other walks that pass by Squeaky Beach. You can alternate your route via Picnic Bay or couple it with the Tidal Overlook Walk. Starting at Lilly Pilly Gully carpark, this walk offers the best views of the Prom's west coast!
Famous Wilsons Prom Hike: Tidal Overlook Circuit
Distance: 3.8km 
Time: 1,5 hours
The Tidal Overlook Circuit incorporates the Tidal Overlook Walk. Therefore you begin the walk at the Tidal River Foot Bridge and walk clockwise along the track. After a short walk you get to the highest point between Norman and Leonard Bays. From here you can get some fabulous pictures of Tidal River from above! Post them on Facebook and Instagram #travelwheels and all your friends will be jealous! In the second half of your trip you get to the Lilly Pilly Link Track junction. Lastly turn right to get back to the river bridge.
Lilly Pilly Gully Circuit – Rainforest in Wilsons Prom
Distance: 5.8km 
Time: 2-3 hours
The Lilly Pilly Gully Circuit is famous for the vast flora, specifically its spring wildflowers. This track is a great alternative to beaches and coastline.  For example it is perfect for a cloudy, rainy day as trees provide a bit of cover. Start at the Lilly Pilly Gully car park and follow the signs for Lilly Pilly Gully Nature Walk. You will walk through stringy-bark forest along the southern face of Mount Bishop before it turns into a lush rainforest.
Take advantage of a 600m long broadwalk into Australia's southern-most rainforest! It is like entering another world! The climate changes abruptly and a large open forest becomes dark, ethereal woodland. Hence, it is a wonderful spot for bird lovers! Due to the wet climate we recommend covering yourself with insect repellent against the many mosquitoes! If you are fit enough, then take a detour to the summit of Mt Bishop. Just before the end of the Lilly Pilly Gully Circuit you get the chance of some more spectacular views over Norman and Leonard Bay.
Mount Oberon Summit – Best lookout in Wilsons Prom
Distance: 3.4km 
Time: 1 hour
This track starts at Telegraph Saddle and follows the management vehicle track up to Mount Oberon. As mentioned previously, the best way to get to Telegraph Saddle is by the free shuttle service from Visitor Center at Tidal River. The track is quite hard but worth while!  At the top you will be especially rewarded with amazing views and it's a very soulful place we love!
Here at Mount Oberon you will be rewarded with astounding postcard views over the river.  For example the picturesque panoramic lookouts over the shore of Wilsons Prom and the surrounding islands are fantastic. It is probably one of the most iconic trails and definitely on the top things to do at Wilsons Prom! We recommend to go there on a clear day. It allows you to see how the land clashes with the ocean to form the coastline. Some say, you can even see Tasmania from the top of the mountain if you are lucky! To find out more about the hike to Mount Oberon Summit check out this blog article.
Top things to do in the north of Wilsons Prom
Now you have read our favourite hikes and top things to do around Tidal River, it's time to explore another area close by.  Here comes another list of top things to do in the north of Wilsons Prom:
Top things to do: The Big Drift tour guide
Distance: 2km 
Time: 40 min
We already talked about the Big Drift, however this place is so special, and deserves a second mention!  The track is not very well known, so you will not be hundreds of other tourists all doing selfies on facebook!  The Drift Track guides you through a natural forest before it transforms into a series of inland sand dunes. In summer for example it feels like being dropped off in the middle of a desert! Make sure you take enough water!  It is very important to make sure you mark the way back to the car park at Stockyard Campsite. We don't want you to get lost!
Wilsons Prom Wildlife Walk – One of the top things to do!
Distance: 2.3km return
Time: 45 minutes
The Prom Wildlife Walk is the perfect opportunity to meet some of Australia's most famous wildlife! Hence, it is the perfect walk to observe kangaroos, wallabies and emus! If you are very lucky you might even see a wombat or two! First of all follow the Promontory Road halfway towards Tidal River.  From here you will find a sign on you left hand side that marks the start of the Prom wildlife walk.
Top things to do at 'The Prom': Cotters Lake and Beach
Distance: 1.2km
Time: 30 minutes
Next stop on your campervan tour guide is Cotters Lake and Beach. The lake is mostly dry and it is a great area to spot an amazing array of wildlife!  For example imagine watching wallabies, kangaroos, wombats and emus wandering around their natural habitat. The area is also famous for aboriginal art and known as a historical site of interest. Please be especially respectful of this area.  It is against the law to take anything you might find and you need to leave everything 'untouched'.
If you get here in the afternoon you are right on time for an amazing sunset! Make sure your camera is fully charged as you don't want to miss the sundown at Cotters Beach! The best way to get to the track is by parking your campervan at the Cotters Lake car park.  Then for example follow the management vehicle track past the gate to enjoy the views!
Next on the list of top things to do: Darby Saddle to Tongue Point
Distance: 5.6km
Time: 2.5 hours
Next on our list is the Darby Saddle track.  It provides a good mixture of forest adventures and coastal views on this walk.  If you like your detours, then 2.1 kilometers into the track you will find a small side track for you to explore!  You will be surprised with splendid views from the Sparkes Lookout across to Rodondo Island.  This is a Tasmanian island that is shaped like a pyramid! Next stop on your hike are the Lookout Rocks. From here you can see out to Norman Island! At some point you will meet the Darby River track which continues to Tongue Point lookout.
Millers Landing Nature Walk & Vereker Outlook
Distance: 2km-8km
Time: 40 min – 3 hours
Millers Landing Nature Walk & Vereker Outlook are two beautiful short walks in this area.  There is an additional third walk called Millers Landing Link Track which is good as well. The starting point is here at the Five Mile car park. Travelwheels Campervan Hire Melbourne recommends beginning with the Vereker Outlook trail first.  This one takes you through some fabulous woodland with great views. The 3 kilometer walk rewards you with phenomenal views to Darby Saddle, Corner Inlet and Cotters Beach. Instead of hiking the same way back you can take a turn at Millers Landing Link Track.
This 20 minute walk of 1 kilometer will guide you to Millers Landing, the southernmost place where you can find mangroves. This detour is a great way to spot some of Australia's alluring wildflowers. Follow Millers Landing Nature Walk to get back to your campervan hire Melbourne. It is another walk of just 2 kilometers and takes you about 40 minutes.
Free campervan hire road trip guides for Australia
If for example you are after more advice about campervan hire road trips or free guides check us out online!  We have plenty of customer reviews on facebook with good tips and hints on how to save money on campervan hire!  Many of our customers post cool pictures on the travelwheels Instagram page!  If you therefore have some silly pictures you can post them on our Travelwheels facebook customer reviews page here.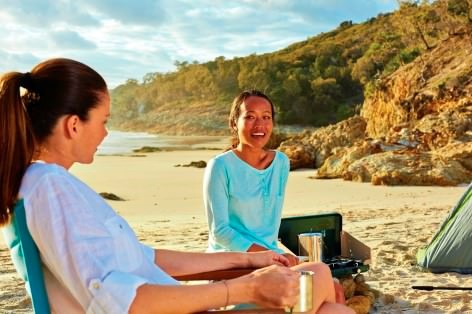 Road trips close to Wilsons Prom – Melbourne to Phillip Island
We hope you found our Melbourne to Wilsons Promontory campervan hire road trip especially useful to plan your next adventure.  We absolutely love Wilsons Prom, and therefore if you are in the area, we especially recommend doing some more side trips.  Here is a list of some of the other campervan hire road trips with good customer feedback in the same areas.
Phillip Island Penguin Parade road trip from Melbourne!
This is an especially popular weekend campervan road trip from Melbourne!  Everyone loves the mini penguins at Phillip Island! It is only 140km south east of Melbourne and hence you can get here within a two hour drive.  You can easily combine this with our Wilsons Promontory road trip and have a great adventure!  For example both of these amazing places are in the same direction, so you will save time and money on petrol!   Furthermore for a detailed free road trip planner for Phillip Island read our guide here.  It lists loads of cool stuff to do and where to see those fairy penguins, dolphins and Koalas as well!
Great Ocean Road Adventure is another must do activity!
The Great Ocean Road is another essential campervan hire road trip.  The customer feedback from people who hired a campervan to explore the Great Ocean Road is fantastic!   Many of our customers for example stated that the Great Ocean Road is perhaps one of the most beautiful campervan road trips in Australia! It stretches over 243km along the Victorian coastline from Torquay to Allansford near Warrnambool.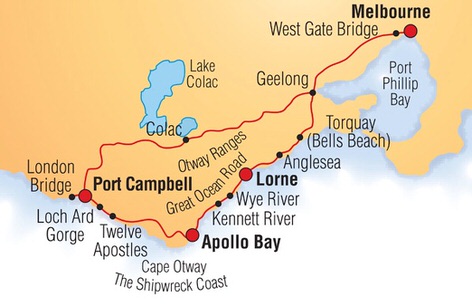 Quick quote for all vehicles click here
Our customers reviews for this road trip always mention the amount of freedom you have by hiring a campervan for the Great Ocean Road.  For the most part, there are unfortunately hundreds of coach day trips departing from Melbourne every day of the week!  Therefore hiring a campervan is a relaxed and less tourist way to explore the wonderful Great Ocean Road. In our guide to planning a Great Ocean Road campervan hire road trip, it lists loads of cool stuff!  This is especially worth reading as there is so much to see and do on this fantastic campervan road trip!
Wilsons Prom Travel & Campervan Advice – Contact us
If you are still thinking about planning a Wilsons Promontory campervan hire road trip, we would especially love to hear from you!  Call our friendly team on 0412766616 and we help you plan your own road trip!  Furthermore our team love this trip and can offer loads of advice on cool stuff to do!  Travelwheels Campervan Hire staff want you to have an amazing Australia adventure!  We hope by reading this road trip guide you will have a clear idea about the top things to do at Wilsons Promontory National Park.  If for example you have further questions feel free to email us at [email protected].
How to save money on campervan hire from Melbourne
Wilsons Promontory is a short campervan hire road trip from Melbourne.  For the most part, many people only take two to four days to do this trip which is a shame!  We do not want you to have a driving holiday! Therefore our staff especially recommend combining or adding together two or more mini road trips.  Doing this by the way can save a lot of money on campervan hire from Melbourne.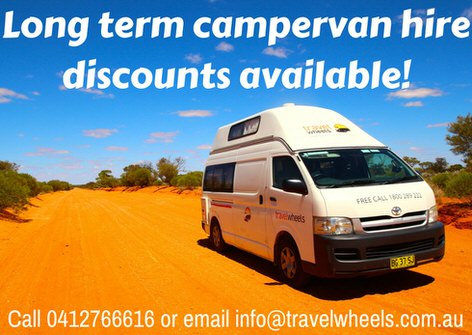 Quick quote for all vehicles click here
Long term campervan hire discounts available!
Like most things you hire for example, the longer you book, the cheaper it is!  As a result of only doing a short campervan hire road trip, normally you will be paying a higher daily rate. Therefore we suggestion adding together a couple of exciting short trips to extend the number of days!  Therefore the more days you hire the campervan the cheaper the daily rate is.  Here is a link to our guide to long term campervan hire discount deals.  The longer you can book, the cheaper the daily rate is!  Remember you can call our team on 0412766616 and we price match all competitor quotes for long term hires out of Melbourne.
Guide to discounted Melbourne campervan hire
If for example you don't have weeks, then here is our guide to when is the cheapest time to hire a campervan in Australia.  Therefore if you have a bit of extra time, you can save on campervan hire!  Therefore by simply combining some of the exciting 3-5 mini road trips from Melbourne you can save some big money!
Cheap Melbourne Campervan Hire to Wilsons Promontory
If you are searching for cheap Melbourne campervan hire to Wilsons Promontory, then you are in luck!  Travelwheels Melbourne branch is only about 200kms away from Wilsons Prom. Therefore this makes it the idea starting location for anybody wanting a campervan hire road trip to Wilsons Prom.  Simply enter your dates below and get our lowest price on campervan hire rentals deals out of our Melbourne depot.  Lastly if you can find a cheaper deal for Melbourne campervan hire, we want to know!  Check out our campervan hire price match guarantee.  We have the lowest price for camper hire out of Melbourne back to Sydney!