Dangerous animals in Australia – guide to staying safe
Australia is an incredible country to visit and furthermore there are so many dangerous animals in Australia to make your trip even more exciting!  Even lawnmowers have to be careful when visiting Australia!  This page is a useful guide to staying safe and understanding about the amazing amount of dangerous animals in Australia!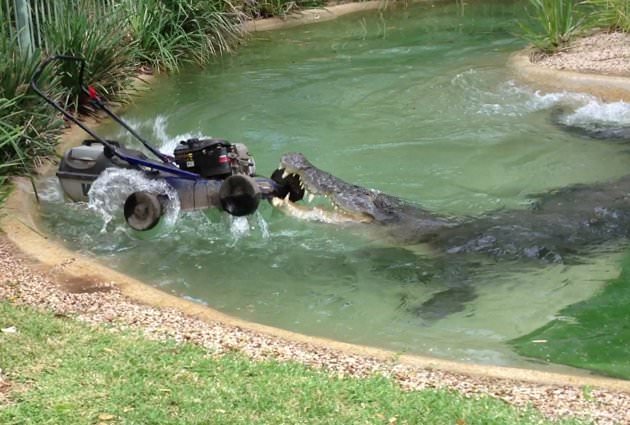 The list of deadly animal species is longer in Australia than on any other continent!  Nevertheless, the death rate is surprisingly no higher than in Europe. It's simply necessary to get the right information in advance to plan your campervan hire holiday in Australia and stay away from danger!  Travelwheels Sydney Branch staff have written this quick guide to Dangerous animals in Australia and explains what to look out for:
Poisonous spiders in Australia
There are a lot of spiders in Australia whose poison can be dangerous for humans!  The Sydney Funnel Web Spider, the Redback Spider and the White-tailed Spider are all classified as toxic, even as life-threatening spider species. These are the ones to stay away from!
Redback Spider
Most common is the redback spider. It is a member of the genus Latrodectus, the widow spiders. The 10-12mm big, dangerous females are black and have a red-brownish mark on their back. The males do no harm and are not dangerous (bit like the real world!).
This spider spins its net in dark corners, such as under toilet seats, in foliage or behind cabinets. Therefore be careful when you stick your hand in such areas and shake your shoes out if they were standing outside overnight. The poison causes severe convulsions and pain, but wears off after 12 hours. Danger to life exists only if the respiratory center is affected by the symptoms of paralysis. As a result do not panic, hence the antidote is widespread and doctors are to be found in most areas. A death caused by this spider has not been recorded for a while now!
Dangerous animals in Australia check out Sydney Funnel-Web Spider!
The funnel-web spiders are aggressive creatures!  Males are six times more toxic than females, which is rather uncommon in spiders! Fortunately, a bite does not always inject the lethal poison dose, so an encounter does not necessarily mean you will die! . Since the life-saving counter-poison was produced in 1980, there is no longer any death associated with this aggressive spider. Prior to this, the authorities had registered 13 deaths. However, their poison does not have the same effect on every mammal. Dogs and cats do not get affected by their bites, bandicoots (Australian marsupial) even eat funnel-web spiders.
White-tailed Spider
While the poison of the two spiders mentioned above is life-threatening, a bite of the White-tailed Spider is not a threat to life. However, these spiders are carriers of bacteria, which in turn can cause inflammation in the bite area. In all cases, a hospital should be consulted as soon as possible.
Dangerous animals in Australia – we love Spiders!
Remember not all spiders are able to kill you!  Nevertheless we can understand it is hard not to be frighten by spiders as many people class then as one of the most Dangerous animals in Australia. Some people love spiders and there are so many over here which are do not live in Europe!  Most of all it worth remember not all spiders are poisonous and check out the lovely looking (and very colourful) Peacock spider:
Dangerous animals in Australia – Snakes
Some snakes also belong to the group of poisonous, dangerous animals in Australia. The Inland Taipan, the most poisonous snake, is to be found in the eastern desert regions. Brown Snakes live on the east coast and have led to most deaths on this continent. Their defense tactics are the attack, so they do not retreat.
On the coast of Queensland and the Northern Territory as well as in the Kimberley region, the Coastal Taipan, a very irritable snake, and in addition will bite more than once!
You should also be aware of the Common death adder, another one of the most venomous land snakes in Australia. They lie hidden among foliage, bark or loose sand on the ground waiting for their prey.  Copperhead snakes are found in Tasmania and generally in the mountainous regions of South-East Australia.
When thinking about Dangerous animals in Australia and snakes, you should also keep an eye out in the water! Australia has a number of sea snakes, and consequently (phew!) these are far less toxic than their peers on land!
Dangerous animals in Australia – how to avoid snakes advice!
The most important rule or most noteworthy bit of advice is to avoid all contact with snakes!  The best way to protect yourself is by using solid, high shoes and long trousers when hiking. If a snake bite should occur, it is important to stay calm. The injured person shouldn't move much and be given medical care as soon as possible. As there is usually enough venom at the bite wound to determine the poison, the wound should not be treated by yourself in advance. If the bite is located near the limbs, it is advisable to use large elastic bandages to slow the spread over the lymph vessels.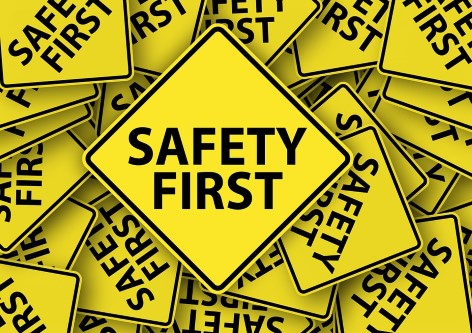 Dangerous animals in Australia – Box jellyfish
Box jellyfish are usually located near the coast and feel most comfortable in warm waters. The tropical summer in Queensland and the climate in Western Australia and Northern Territory is therefore perfect for box jellyfish! Warnings are to be taken very seriously!  First of all these box jellyfish can cause you to go into shock and therefore you can not swim and possibly drown. When the jellyfish season starts and as a result make sure you take extra precautions!  Travelwheels recommends going into the water under observation and with a wet-suit. During the jellyfish season it would be reckless to go for a swim, and locally it is known as "death of a 1000 cuts", so worth staying away from these guys!
What to do if you get box jellyfish sting in Australia
First of all, under every beach warning sign for Box jellyfish will find bottles of vinegar!  You might ask, "why vinegar?". One way to help with the pain is to pour vinegar over the area of skin which has the sting. Then go straight to the next life guard or supervision to get help. On many beaches in Australia in areas where box jellyfish live there are protective measures in the form of giant jellyfish nets in the water.  Often as a result, there are protective wet suits available for hire as well.
Dangerous animals in Australia – Crocodiles
Australia has two types of crocodiles to make things interesting for you!  First of all you have freshwater and then saltwater crocodiles. Whilst visiting Northern Queensland, Northern Territory and Western Australia during the wet season watch out!  Some of these crocs are very big and can grown up to six meter long saltwater crocodiles and whilst the locals fondly call them "salties", don't let that fool you!  There are plenty of warning sings up, so be careful and pay attention!
On a more positive note, the freshwater crocodiles called "Freshies" are only 2-2.5m long and are basically harmless. You should still avoid stepping on their tail as they don't like it!
Mosquito – Dangerous animals in Australia
One thing that can take people by surprise and they don't realise that a mosquito is one of the dangerous animals in Australia! A lot of people have come down with Dengue fever and this is also known dandy or breakbone or break-heart fever.
What are the symptom of Denque fever and what do you need to do about it?
Infected with denque virus you will start to feel ill about three to ten days after the bite.  It will probably feel like a heavy flu like symptom, and often the discomfort disappears after about 7 days.  If this sounds like what you are feeling after a bit, then Travelwheels recommends a visit to the doctor.
Travelwheels Campervan Hire Australia Team – Contact us
Call our friendly Travelwheels team at 0412766616 and get one of our Campervan hire Australia deals for a low price!  For more information about campervan hire holidays in Australia, feel free to pop by our Sydney Branch or send us an email at [email protected].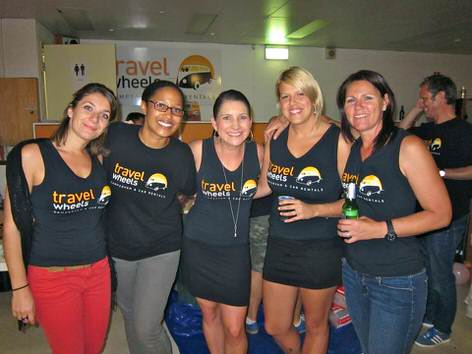 Travelwheels Campervan Hire Australia – Price checker:
Check out Travelwheels campervan hire Australia cheap deals with our instant price checker!  All you have to do is enter your dates below for our best deals for camper hire!