Special Easter Campervan Hire from Brisbane
North Queensland will be an unforgettable travel experience for you. With terrific hikes through amazing rainforests, breathtaking beaches along the coast (Cape Tribulation!!!) and a little taste of the outback, Queensland combines everything an inquisitive traveller is dreaming of. This way you will have the Easter Campervan holiday of your life!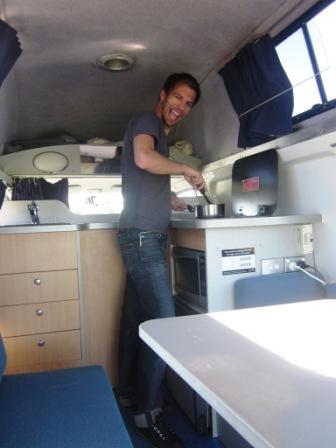 Travelwheels Campervans has great deals for our Easter Campervans on offer!
Get your home on wheels now and plan your route now and together with Travelwheels Campervans.
An Easter Campervan Rental in Brisbane is a cheap option for traveller on a tight budget to see the most popular area Australia's. Simply rent a campervan for Easter with up to 4 friends and divide all your costs by 5!
Special Easter Campervan Hire in Brisbane – What to do
If you are still not sure which route you should take check out this new free App from the "Drive North Queensland" website.
This gives you loads of information about different routes and guides you and your Travelwheels Campervan to best attractions in North Queensland.
Travelwheels Campervans recommends this application as it not only directs you to the beautiful spots of Australia but also informs you about weather and traffic conditions, shows you your direct position and the distance to the next attraction, it helps you to find the next campsite or accommodation facility and gives you a lot of information about several attractions.
Travelwheels Campervans says: Thumbs up for the "Drive North Queensland" – App!
Special Easter Campervan Hire in Brisbane – Contact us
For any questions about your Easter Campervan Hire feel free to send us an email to [email protected], ring us on 0412766616 or visit us in our shop on 20 Noble Avenue in Northgate.
We speak German, French and English and are more than happy to hepl you plan your trip in your language. Our team is multicultural and love travelling as much as you do! 🙂
We are looking forward meeting you there! 🙂
Campervan Hire Australia - book direct for cheap deals!