Travelwheels Reviews Campervan hire and sales Australia
Below are some of the Travelwheels Reviews we have received from our customers. We offer good value for money campervan hire in Australia and you can call our team on 0412766616 in English, Français or Deutsch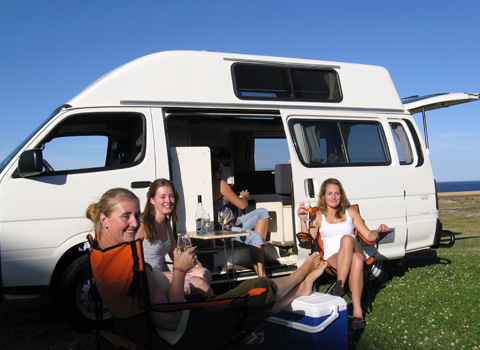 Click below to enter your dates for a quick quote.  Our prices are super competitive for campervan hire in Sydney, Brisbane, Cairns and Melbourne!
Quick quote for all vehicles click here
Campervan Hire Australia Travelwheels Reviews
Travelwheels reviews for campervan hire – here are just some of the travelwheels reviews by our customers who have either hired a campervan or bought a used car or campervan from us.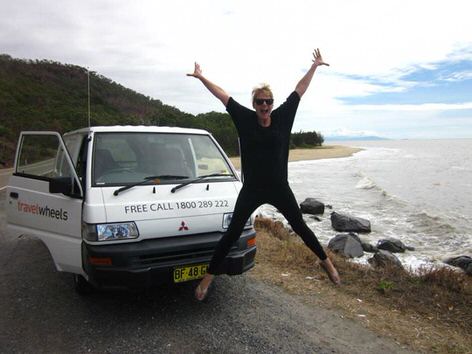 Remember travelwheels campervan hire offer plenty of free advice on campervan holidays in Australia.  We have a lot of free trip planners covering the whole of Australia.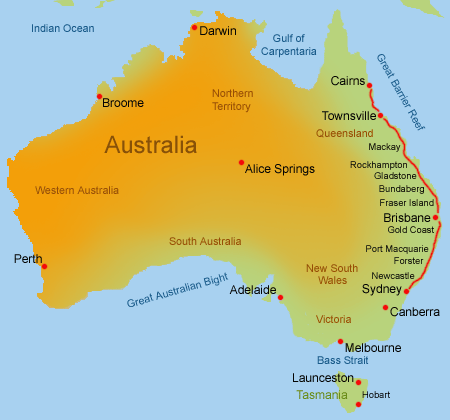 Here are links in different languages for our popular Cairns to Sydney route planner for free. English, Deutsch, Français and Nederlands versions to read. Feel free to contact travelwheels campervan hire for helpful advice on buying or hiring a campervan in Australia.  Here is a tip from us and this is good website (Australia.com) for planning holiday to Australia.
Charles de Riedmatten review – East Coast of Australia
Thanks you guys for the positive review on facebook for our great tarago 2 person campervan for hire – click here to view.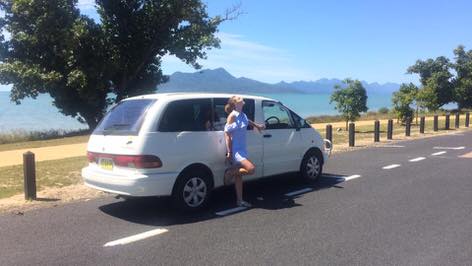 "Un grand merci à Travelwheels pour la location de ce van super qui nous a permis de rêver pendant 2 semaines ! Excellent rapport qualité-prix, conduite agréable, équipement complet, un staff au top, n'hésitez pas, LOUEZ !! #welovetravelwheels "
Travelwheels reviews – French customers review translated in to English.  "A big thank you to Travelwheels for the rental of this super van that allowed us to dream for 2 weeks ! Excellent value, enjoyable ride, and has everything included in the price.  Very friendly staff who spoke and check out travelwheels Français website!  Don't hesitate to rent from travelwheels!! #welovetravelwheels

Travelwheels review – 2 person Automatic campervan customer review
Travelwheels customer review of our great 2 person Automatic campervan.
[youtubevideo id="ecQdxJJQXnM" width="472px" height="394px"]
These two customers hired this automatic campervan from Sydney to explore the coastal route between Sydney via Melbourne on the way to Adelaide.  After a few days in Adelaide, they headed back towards Sydney via the inland route and eventually ended up back at travelwheels Sydney branch.  They had a fantastic trip and we asked them a couple of questions about the van and their trip.
Question, Why would you choose a campervan holiday in Australia then say compared to a bus/coach holiday?
The great thing about a campervan holiday is that it gives you total freedom to explore Australia! You can choose where you want to stop and for how long. You are not confined to a ridged bus or coach route! You can get up when you want and explore what you want to see instead of the same tourist stuff everyone else does.
Travelwheels customer review
Really recommend this small 2 person automatic campervan. Very easy to drive and feels more like a car than a camper! Very easy to park and it does not have any bold or bright colours plastered all over the campervan.  This makes stopping in remote places easier, and saves on going to campsites on route.
The guys are travelwheels were really good. They were very helpful and friendly and gave us great advice on where to camp for free.  They told us places to stay, visit and what to see on our route.
Really recommend these guys, and travelling by campervan is the way to go!
Julie & Tracy review of hitop campervan on East Coast of Australia
Thanks Julie and Tracy for the positive review on facebook.   These guys rented one of our popular 5 person automatic campervan for hire – click here to view.
"Super d'avoir eu des nouvelles de Jules et Tracy ce matin en pleine aventure sur la cote Est Australienne!  Nous sommes content de les savoir heureuses à bord d'un de nos vans! Et au fait, bravo à leur équipe Leicester City hier soir pour leur superbe jeu en Ligue des Champions.  Amusez vous bien les filles et n'oubliez pas de poster plein de photos de votre road trip !"
Travelwheels Australie website en Français ici

Travelwheels review translated into English.
"Great to have heard from Jules and Tracy this morning on their adventure on the east Australian coast! We are glad to know them happy on board one of our vans! Have fun girls and do not forget to post lots of pictures of your road trip!"
Travelwheels Reviews – Cairns to Melbourne 2 person camper
These Italian guys had a fantastic time in our 2 person automatic campervan!  They started at Travelwheels Cairns Branch and drove over 3000kms down to Melbourne.  Here is a picture on the travelwheels facebook page on route to Melbourne.
They had a fantastic time and really loved the campervan. We asked them what was the best thing about using travelwheels in your opinion?
You can go wherever your want as you have your camper and you have your bed! We stopped at places we would never have found if we had not hired a campervan from travelwheels.
At one point we ended up at a beautiful waterfall as we saw a sign on the road and instantly made a detour and visited the waterfall.  This is one of the great things about hiring a campervan with travelwheels you choose where you want to sleep, visit, cook, chill and explore this amazing country. Check out their Australian travel blog about their trip down the East Coast of Australia.
Travelwheels Reviews for campervan hire and good service
Travelwheels reviews – a positive one! "My husband and I live in Sydney, but funny enough it was a friend in Germany who recommended Travelwheels campervan hire.   We did a road trip from Sydney to Brisbane after they had a great trip with travelwheels. Staff very friendly and gave us some free route planners.  They sat down and gave us advice on where to camp at night for free which was useful.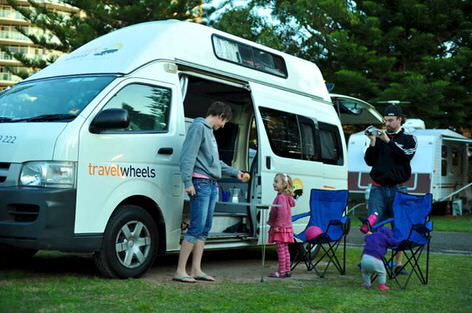 The staff showed us how to use all the features of this great campervan.  They made sure to show us how the gas cooker, fridge, fold out tables works.  They demonstrated how to fill the gas and water tanks, so we felt happy when we started our trip. In summary, very happy with the great service, and the campervan was very clean and spacious for the family. Would recommend travelwheels campervan hire" – Christina & Markus Cohnen from Sydney
Travelwheels reviews – campervan hire review French customer
[TRANSLATED INTO ENGLISH FROM FRENCH] Travelwheels reviews from Philippe. "I have heard about Travelwheels campervan hire by a friend of mine in France. My plans were to go to Australia in 2012 and to drive through Victoria and NSW, passing Canberra. Their low prices helped me to make a decision and I didn't regret it. All the staff members were really friendly and some of them speak even French.
[youtubevideo id="h22YEE9RYfM" width="472px" height="394px"]
It's always helpful when you can speak to somebody in your native language, (they have a Français website as well).  This is great if you have a technical questions which you have when you rent a campervan: insurance conditions, limits of guarantees, emergency calls… When you check the condition of the van at your pick-up as well as the important accessories (fridge, air conditioning, good locking drawers, camping equipment…), it is unlikely that you'll get a problem with the campervans because they all seem very well maintained. (I could see this when I visited the Sydney depot near the airport). A very good value – price." – Philippe HENRY, Reporter from Petit Futé France
http://www.petitfute.com
Travelwheels reviews for group campervan hire
Travelwheels reviews – good customer service and helpful – "Friendly staff, and a great campervan! We hired a 5 Person Automatic Campervan from Brisbane to Melbourne and back.  It was spacious and clean camper that's great on fuel, easy to drive/park and no slouch up hills! When we converted it into a sleeper for the night it held 5 full size adult men (one of us 6'6"!!) without any problems. When we accidentally broke a window, a replacement vehicle was made available for us, out of business hours on a Saturday!! Can't say enough for the staff at Travelwheels campervan hire – best service we've ever had – already planning our next trip!!" – TheCityShakeUp, Punk Rock Band (http://www.thecityshakeup.com/), Brisbane, Australia.
Travelwheels reviews for Campervan hire Sydney
"Travelwheels campervan hire Sydney was sponsoring our team at "The Mont 24″ – a 24 hour mountain bike race with their awesome 5 Person Automatic Campervan. This not only powered us down to Canberra from Sydney but acted as our hub / HQ at the race event. While others struggled with putting up tents we put up our feet. When the race got going we were able to use the van to re-fuel with food and hot chocolates.  The camper van has GREAT COOKING FACILITIES, a fridge and all additionally required cooking utensils on board. In a 24 hour bike event you don't get much in the way of shut eye!  When we switched to double laps at night our team did get some time off and, of course, the Travelwheels Campervan Hire meant a SUPERIOR NIGHT SLEEP. MASSIVE THANKS TO THE GREAT SUPPORT OF TRAVELWHEELS CAMPERVAN HIRE. Their staff are all legends; knowledgeable and helpful and the van was the business: clean, compact and fully loaded!  It has everything you could possibly need for your adventure." – Daniel, Chris & Brian, Mountain Bike Team, Sydney, Australia.
Travelwheels Reviews campervan hire low bond + spoke French
Travelwheel reviews – positive experience and small insurance bond – "With travelwheels campervan hire it was very easy to ask questions about campervan hire in Australia in Français.  I have been contacting all the other campervan rental companies and travelwheels campervans was not only cheaper but the staff were the friendliest as well! Easy to book and only had a small security bond when compared to other companies. The van was very clean and we have a truly unforgettable trip on the east coast of Australia in our campervan. We would recommend travelwheels campervan hire.  They had staff who spoke Français and Deutsch which made booking very easy for us" – Yann, Fiona, Charly, Damien and Jean-Marie, France.
For more details click on this link campervan hire insurance. This helpful page will explain about how our campervan hire insurance bond works.
Review for campervan hire, great service + spoke deutsch
Travelwheels reviews – "Thanks Travelwheels campervan Hire in Sydney for our perfect trip with one of your 2-3 Person hitop campervans for hire ! No trouble at all, staff very friendly, helpful, and was really good they could speak German!!! Everything was great and the campervan was in a very good shape! We had everything we need! A lot of space in the van and good beds! Thank you again and we'll come back to Australia 2013 – with Travelwheels of course!" – Anke Fietzek & Mister LU, Germany.
Travelwheels reviews – great customer service + good campervan
"We loved our Travelwheels campervan! Everything you wanted was already included in the price and they even supplied the washing up liquid! Even though there were four of us in the van, it felt incredibly spacious – you could cook and wash up without falling on top of each other! When you needed that extra space, the giant tent that comes with the rental is brilliant. Our favourite moment was having a BBQ on the beach with the outdoor chairs and tables watching the sunset! Fantastic service, fantastic campervan. Would not hesitate to recommend travelwheels for campervan hire in Australia!" – Cherise Babcock, Job Consultant – Work & Travel Company, Sydney.
Travelwheels reviews campervan hire for good service and clean
"I would like to say thanks to Travelwheels Sydney for A TOP A1 service. I arrived on the 19/10/2011 to pick up my campervan. The campervan was clean and well equipped for my needs and everything was explained in plain English. The staff are very professional and the manager is willing to go the extra mile for the customer. On my return on 03/11/2011 the van was checked in with ease with no problem, the staff again were A1. This was my first time in Australia and was a great experience . There is so much to see in such a little time. I HOPE TO RETURN SOON AND I WILL NOT HESITATE TO BOOK WITH TRAVELWHEELS AGAIN." – Many thanks – BRIAN CHAMBERLAIN, UK
Great advice from knowledgeable staff
Travelwheels reviews – "We were looking for freedom and life on the open roads during our 4 weeks in OZ. Our initial thoughts were to rent a car and stay in budget motels. However after speaking to the friendly guys at Travelwheels campervans in Sydney, their advice was to hire a Hi-Top Campervan.   This was a great decision as it gave us more flexibility and worked out cheaper in the long run. The quote was very affordable and they are fully-equipped with foldaway chairs, Microwave, crockery, cutlery and linen.  Plus lots of little extras like maps to make your trip that much more enjoyable. We want to thank Travelwheels Campervan Hire for being so friendly, helpful and pointing us in the right direction.  We managed to see so much in such a short time in beautiful Australia" – thanks a million and I imagine another positive travelwheels reviews – Michael & Bev, Galway, Ireland.
Travelwheels reviews – good value for money campervan hire
"Travelwheels reviews – here is ours!  Our Travelwheels campervan hire camper gave us four fantastic week's worth of memories that we will always remember. The whole process from initially picking up the phone to actually booking the campervan was easy. Their advice on the type of campervan to rent that would suit our style of travel and budget was spot on!  It was refreshing to deal with a company that is small enough to care and big enough to deliver. Would recommend travelwheels campervans for your Australian camper holiday" – Jeff and Sue, Dorchester, England.
Cairns to Sydney Campervan hire review for travelwheels
Travelwheels reviews – "A camper is the best way to travel Australia. It allows you such freedom, and gives you the chance to go as fast or as slow as you want. Our Travelwheels campervan hire camper was a great deal and did us proud on our trip from Cairns to Sydney." – Hannah & Abbey, Sligo, Ireland.
Travelwheels reviews – staff spoke German + clean camper
"We have been back in Germany now for a few weeks from our wonderful trip around Australia in a campervan we hired from travelwheels campervan hire – click here to view Deutsch website, and we want our campervan back that we rented from you guys! It's too cold in Germany right now; can we come back to the sunshine and the beaches in our campervan please?" – Franz & Mary, Munich, Germany.
Travelwheels reviews – great price, good advice from knowledgeable staff
"We hired a Hi-top Campervan from travelwheels and they price matched a deal from another competitor and staff very friendly. Loved the campervan and it became our second home for our holiday!  We have seen so many fantastic places on the road from Sydney to Cairns. Travelwheels really looked after us and we would highly recommend them for their service, good quality vans and being so informative and friendly. We literally landed at Sydney airport and within an hour we were on the road to the Blue mountains and beyond!" – Many thanks Fred & Linda, Southampton.
Travelwheels reviews – great advice about free places to camp
"Travelwheels campervan hire staff very friendly and you guys amaze me on your Australian knowledge.  We got loads of insider information on where to stay for free in fantastic locations such as secluded beaches and natural beauty spots. We saved a lot of money by listening to your advice on where to camp for free with the camper. We went from Sydney down to Melbourne in a two person campervan which saved us loads of cash!  We had a blast with our surf boards, barbie and cold beers! Good one Travelwheels" –Positive Pete, Birmingham.
Campervan Hire Quick Quote
Review of Travelwheels for Used campervan sales Sydney
Travelwheels reviews – campervan sales specialises in selling ex-hire campervans in Sydney and across the whole of Australia.  Click below to view travelwheels campervan sales used and ex-rental campervans for sale with unlimited kms warranty and buy back guarantee.
Travelwheels Reviews – Used car sales in Sydney
"We want to say a BIG THANK-YOU to Travelwheels campervan sales! We bought our car privately and couldn't sell it in Sydney after weeks of trying!  We only had one day left before we flew back to the UK! We approached Travelwheels campervan sales and they offer to help and sold the car on our behalf in a week! They electronically posted the money back to us and now we are $3000 richer! We can't thank those guys enough for helping us when we were desperate!" – Mark & Emily, Manchester, England.
Travelwheels Reviews – Used car sales ford falcon
"Travelwheels campervan sales Fantastisch! We travelled the whole way around Australia in our fantastic Ford Falcon Station Wagon!  We did over 30,000Kms in about six months and it was AMAZING!!!!!! The car was wicked, and I would definitely recommend using Travelwheels as a place to buy a used car in Australia" – Andreas & Sandra, Zermatt, Switzerland
Travelwheels Reviews Sydney – Used car sales
"After great advice from Travelwheels campervan sales, we purchased a Ford Falcon Station Wagon approximately 10 months ago.  We have driven about 25,000kms around Australia and we have not had a single problem with it!" – Frida and TC, Telemark, Norway.
Great customer service from travelwheels used campervan sales
"Dear Travelwheels campervan sales – we just want to say thank-you for good old fashioned customer service, it was so refreshing to have someone who actually listened to what we wanted instead of it being a hard sell! Our trip around OZ was simply amazing! The Station Wagon was superb and great value for money. Thanks a bunch" – Laura & Mandy, Western Zoyland.
Travelwheels reviews for ford falcon station wagon
"We had a super cool time with our fab station wagon from Travelwheels. The camping gear they supplied with the car was ace!  We had such a cheap holiday and stayed in so many cool places, beaches, mountains, the bush, we love Australia!!!!" – Hans & Petr, Germany xxxxx
Used car sales review for ford falcon station wagon
Travelwheels reviews – (translated in to English) "We are 2 girls, that when we landed in Australia had the same amount of knowledge about cars as we do now after 6 months. This means, absolutely none. So for us, buying a used car from Travelwheels was the perfect choice. They helped us to plan our trip around Oz and what made us most satisfied was the feeling of security thanks to a very good warranty.  They bought it back from us after 5 months of travelling, for 40% in the middle of the winter only made us even more grateful. Many thanks to Travelwheels." – Lisa & Johanna, Gothenburg, Sweden.
Campervan Sales – highly recommended
"Travelwheels campervan sales made organising our holiday in Australia very easy. We would definitely recommend Travelwheels campervan sales to anyone thinking of touring Australia in a campervan" – Mr Franz, Koln, Germany.
"Hi Travelwheels campervan sales! We had an incredible time travelling around OZ in a super comfy camper, it was well wicked!!!! We are heading off to Fiji next and the cash we saved using you guys will keep us in beers for a few days or hours!!!!!! Take it easy" – Mike B, Holland.
TRAVELWHEELS REVIEWS  – CAR HIRE
Travelwheels review for cheap car hire in Sydney
Travelwheels Reviews – a positive experience – Having arrived in Sydney without a clue and on a tight budget, we headed over to Travelwheels campervan sales on Williams street.  They gave us all the information we could have ever asked for!! Those guys are like a walking Lonely Planet Guide Book!  We ended up hiring a Ford Falcon Station Wagon which was HUGH!! It allowed us to sleep in the back and we saved a lot of money on accommodation. They gave us a small gas cooker, sleeping bags, mattress, so everything we needed for our trip. We would use travelwheels again for cheap car hire in Sydney." – John & Sheila, Scotland.
Other Travelwheels Reviews
"I have to say we have had excellent service from Gino going further than normal Customer Service.  He has really helped us with planning our journey and giving us some great tips.  Thank you so much, you have been a star! :-)" Camille & Philip, England
Travelwheels Reviews – deserved positive one from me! – "Big thanks to the Travelwheels Campervans sales crew! We planned everything from the UK before we flew into Oz, and the guys at Travelwheels did all the hard work for us. They found an excellent 4×4 (Toyota Land Cruiser) and custom built a new folding double bed in the back with storage units underneath it as well. They kept sending us photos and video clips to keep us updated.  We had an incredible time driving in the outback and covered approx 19000kms. We used the Travelwheels campervan sales guaranteed buyback scheme when we eventually returned to Sydney.  We didn't want the hassle of trying to sell it ourselves and waste any of our valuable holiday time. Therefore we dropped it off in the morning and with cash in our hands took a taxi to the airport and flew home back in the afternoon to England, it really was that simple!" – Tom and Sarah, London, England.
Contact Travelwheels Reviews for Campervan Hire & Sales
For more information about Travelwheels reviews, you can contact us here.  You can call or text us on 0412766616.  Another place to look for travelwheels reviews is on Trip Advisor.
Email Travelwheels here
Check out our Cheap Campervan Hire Australia Deals Below
Enter your dates below for our best deals on Campervan Hire Australia Specials.  You can always call our team on 0412766616 for more details on our offers available.  Our online price checker will give you our lowest rates on camper hire in Australia.