4×4 Bushcamper relocation $10 day Travelwheels Campervan Hire
Travelwheels campervan hire Darwin have a great special offer for a 4×4 bushcamper relocation! Travelwheels campervans Darwin need someone to fly to Darwin (at your own expense) and drop off this amazing 4×4 bushcamper for hire back to Perth.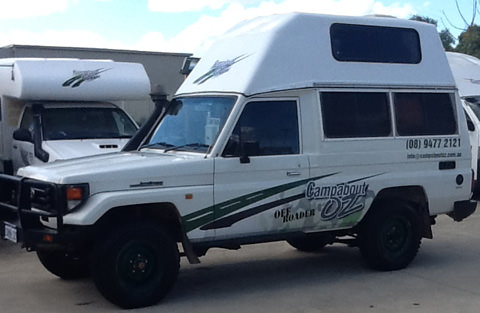 Darwin to Perth Campervan Hire from travelwheels Darwin
If we don't have a travelwheels campervan hire special Darwin – click here to view our rates then this 4×4 bushcamper relocation is perfect for you! All you have to do is all you pay is $10 per day to travelwheels campervan hire Darwin, and there is no one way fees, no outback fees, etc.
The only additional cost is the standard security bond. Remember you will back from travelwheels campervans hire Darwin when you return the vehicle without any damage. Here is a diagram showing the daytime and the night time configuration of the 4×4 bushcamper showing how comfortable and how much fun it will be in the bush!
Contact Travelwheels Campervan Hire Darwin
If you are interested in this 4×4 bushcamper relocation from travelwheels campervan hire Darwin then CALL 0412766616 or fill in our relocation enquiry form here.