Things to do in Queensland + weather guide
This guide to things to do in Queensland is a short introduction to a state known as the "Sunshine State".  With approximately 300 days a year of sunshine you can clearly see why it's called the Sunshine State! Queensland is absolutely massive, so remember don't rush it!  Exploring Queensland by campervan is fantastic way to get the most out of the sunshine state!  Call our campervan hire Australia team on 0412766616 in English, deutsch and Français ici.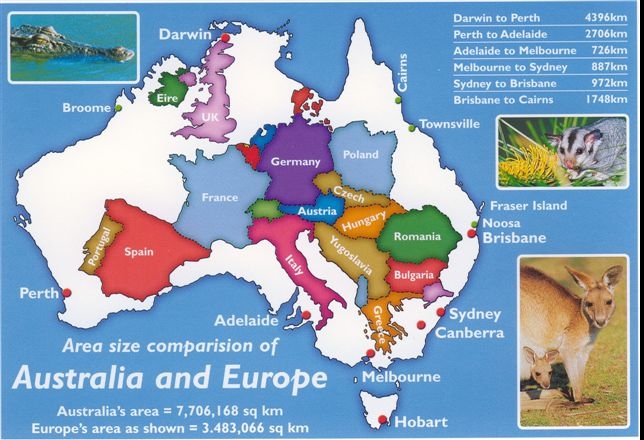 Queensland has just about everything a traveller would want on a holiday of a lifetime!  Amazing beaches, accessible outback, and beautiful rainforests!  Queensland has the largest sand island in the world, and not forgetting the Great Barrier Reef!  It's worth spending plenty of time in a state that is approximately the size of Mexico! Remember to check out our detailed travel itineraries for the best places to visit and it lists loads of exciting things to do and see in the state where Australian's go on holiday!
Fraser Island – largest sand island in the world!
Fraser Island is one of the must places to visit.  It should definitely be on your things to do in Queensland list.  Great fun and best park up your queensland campervan hire van and go on a organized tour! Only 4×4 vehicles are allowed on Fraser Island, so take a tour and enjoy Fraser!
Things to do in Queensland – visit Brisbane
Brisbane has a population of 1.5 million and is still growing.  This is manly to do with the number of immigrants now making Queensland their new home. For the adventure traveller Brisbane does not have the same unique charms of other Australian cities, but it is the gateway to the sunshine state!  You can pick up your Brisbane Campervan Hire van from our depot close to the city.  Remember Travelwheels will beat all quotes on Brisbane to Sydney Campervan Hire.
Things to do in Queensland – what is the weather like?
Queensland is blessed with great weather and lots and lots of sunshine! There are so many things to do in Queensland because the weather is so good! On average it has approximately 300 days of sunshine a year, now that is what I would call good weather!  Here is a link to weather forecast for Queensland you might find useful.
BRISBANE
AVERAGE TEMP
Spring
Sept.
Oct.
Nov.
Summer
Dec.
Jan.
Feb.
Autumn
Mar.
Aprl.
May.
Winter
Jun.
JUL.
AUG.
Below is a great list of things to do in Queensland.  Remember don't rush as there is so much to see! Give yourself plenty of time to enjoy the state dubbed, Australia's favourite playground for Australians!
Spend days diving or cruising on the Great Barrier Reef.
Visit the largest sand island in the world – Fraser Island.
Have a blast at Cairns – the adventure capital of Australia and gateway to the Great Barrier Reef!
Spend three days, two nights on a sailing ship on the amazing Whitsunday Islands.
Explore the world heritage listed Daintree National Park.
Billabong Wildlife Sanctuary – want to hold a koala or baby crocodile then check this place out!
Magnetic Island – visit one of the largest resident koala colonies in Australia.
Enjoy the majestic world heritage listed Atherton tablelands.
Watch whales at Harvey Bay – one of the best places to see whales in Australia.
See if you can spot the tree climbing kangaroo in Northern Queensland!
Visit Steve Irwins Australia Zoo – a great day out.
Hand feed wild dolphins at Tangalooma on Morton Island.
Lie on the beach and see baby turtles being born on the beach!  See them scuttle right past you on the way to swim for the first time in the sea at Mon Repo
Tour the famous Bundaberg rum factory for free samples!
Visit a man made beach in Brisbane which is a land locked city!
Go for a scenic train ride from Cairns to Kuranda Nature Reserve
Check out the beautiful treetop walk at Lamington National Park
Explore Port Douglas and the rainforests
Go on a 4wd adventure to Cape Tribulation – a fantastic experience
Chill out at world famous Surfer's Paradise and catch a few waves!
Things to do in Queensland links and reviews
Below are a few useful links to help you plan your trip to Queensland by Campervan.  Have a read of the Trip Advisor top attractions in Queensland.  The Lonely Planet website is always a useful place to look for things to don in Queensland hints and tips.  Here is their page about cool places to visit in Queensland.
Things to do in Queensland – hire a campervan
If you are interested in planning a campervan holiday in Queensland, then feel free to email Travelwheels.  Our team love Queensland, so if you need some more ideas about things to do in Queensland, please contact us in English, deutsch, or Français, ici.  Give our team a call on 0412766616 for our best deals on campervan hire in qld.
Check out our Cheap Campervan Hire Australia Deals Below
Enter your dates below for our best deals on Campervan Hire Australia Specials.  You can always call our team on 0412766616 for more details on our offers available.  Our online price checker will give you our lowest rates on camper hire in Australia.