Melbourne to Phillip Island Road Trip via Mornington Peninsula
Phillip Island is a must do destination when visiting or staying in Melbourne!  It is a great city to explore, however in the meantime if you want to be more adventurous, then go for a Phillip Island road trip!  For example if you ask anybody about Phillip Island, they automatically say "Penguins!  Furthermore if you want to see the smallest pengiuns in the world, then go straight to Phillip Island Penguin Parade!
Driving distance between Melbourne and Phillip Island?
Phillip Island is only 140km south east of Melbourne and hence you can get here within a 2 hour drive. However, our customers and staff at travelwheels campervan hire Melbourne branch recommend much longer!  You might want to check out our Facebook customer reviews and tips page for more useful info about this.  For example there are especially so many great things to see and do on the drive to the island.  Furthermore by hiring a campervan from Melbourne you get to visit those hidden gems and avoid the daily big tourist buses from the city. Therefore when planning a Phillip Island road trip from Melbourne we suggest a five day adventure.
Phillip Island Road trip campervan hire adventure!
One of the great things about visiting Melbourne is the number of mini adventures close by.  For example there are some fantastic campervan hire road trips you can do!  The top three road trips from Melbourne are the Great Ocean Road, Wilson's Promontory and especially a Phillip Island roadtrip!  The staff at Travelwheels Campervan Hire Melbourne depot really recommend all three trips.  For example we suggest taking 3 to 5 days for each road trip.  Together if you combine all three you can have an amazing two weeks exploring Victoria!  Enter your dates below to find out lowest prices for Melbourne campervan hire deals 🙂

What to see and do from Melbourne to Phillip Island?
Warning do not drive straight to Phillip Island from Melbourne!  Namely you will be acting like the rest of the tourists on one day bus tours!  In particular you will be missing out on some great adventures just around the corner from Melbourne!  In this case we strongly suggest exploring the wonderful sights and sounds of the Mornington Peninsula.   Moreover it is very easy to get here from Melbourne via the Mornington Peninsula Freeway.  For example, it is one of Victoria's most picturesque destinations.  This is the perfect destination to explore with your travelwheels Melbourne campervan hire van. Furthermore it is surrounded by 3 sides of the ocean by Port Phillip Bay, Westernport Bay and Bass Strait!  The Mornington Peninsula is surrounded by kilometers of pristine surf beaches, wonderful hiking trails and bushwalks along the coastline.
Mornington Peninsula is known as the playground for locals or the in crowd from Melbourne. Many travellers accidentally bypass this hidden gem when hiring a campervan from Melbourne heading to Phillip Island.  It's not just Melbourne folk who love this area!  Furthermore it is especially popular holiday destination among Australians visiting Melbourne for a weekend city break.  As you can see in this case with more than 50 wine cellars, and great locally sourced produce, it's great for foodies as well!
Mornington Peninsula – visit Mornington Beach Bathing Boxes!
Mornington Beach is one of Melbourne signature beaches!  Therefore this is a good place to get a picture in front of the colourful bathing boxes at the beach!  In the meantime if you get a good photo or selfie you can post on the travelwheels facebook page.  However if facebook is not your thing then tag your photos on travelwheels instagram page.  Here are some more suggestions for cool stuff to do in and around Mornington Peninsula. Here are some of the best attractions you can easily do in a day or two:
Arthurs Seat State Park
Time to jump in the campervan you hire from Melbourne and head for Arthurs Seat State Park. In this case it's very easy to follow the wonderful Arthurs Seat Scenic Road which is great fun!  You will especially love the scenic route and it's only a short drive with your campervan to climb to the top!
The major attraction in this park is the top of the rising hill is Arthurs Seat. Furthermore it is 314 meters above sea level and you get to see the most amazing view of the bay and Port Phillip Headlands. If you are lucky and have excellent weather you can even see the city skyline of Melbourne! In the distance you can see Mount Macedon together with the 319m high mountain range You Yangs near Geelong.  Consequently this is a great place to spot native wildlife!  For example how about Echidnas, koalas and native birds have been spotted in this area!
Another great thing to do for free on your Melbourne to Phillip Island tour is the one hour circuit walk to Kings Falls.  As a rule most people start from the car park on Waterfall Gully Road and then explore! If you are especially up for more, we also recommend visiting the delightful Seawinds Garden. Here you can wander through a massive garden full of exotic and indigenous plants surrounded by beautiful sculptures. Lastly, don't forget to bring a few sandwiches for a picnic! These gardens are famous for great picnic tables with sensational views of Port Phillip Bay.  From here you get great views of the Mornington and Bellarine Peninsulas.
Melbourne to Phillip Island tour tip – Eagle Skylift
You don't have to drive along the Arthurs Seat Scenic Road.  As a result of a new cable car you can get a ticket for the thrilling Eagle Skylift Arthurs Seat in Dromana. The Arthurs Seat Chair Lift is a fantastic alternative to get to the summit.  Once up here you soon get some spectacular views across Mornington Peninsula to enjoy.
Dromana Drive in cinema – One of the last outdoor cinemas in Victoria
The Dromana Drive in cinema especially worth a visit! Previously years ago drive-in cinemas where hugely popular in Australia. At one point there used to be 330 drive-in outdoor screens across Australia. The Dromana Drive in Cinema is a National Trust-listed relic of the 1960s.  For example it is a wonderful place to park your campervan to watch a movie in the evening. You might be able to find some great cheap camp sites nearby.  If after this trip you are heading up to Cairns, then we have another free guide you will be interested in.  Here is our free camping east coast of Australia.
Stand Up Paddleboarding at Mornington Peninsula
How about some water sports, as this area is fantastic for water based sports!  For example you can hire snorkel gear or a stand-up paddleboards from Extreme Watersports or Bayplay. Furthermore this area is famous for sea dragons! For the most part, you can see lots of Pot Belly Sea Horses under Rye Pier and the Blairgowrie Marina.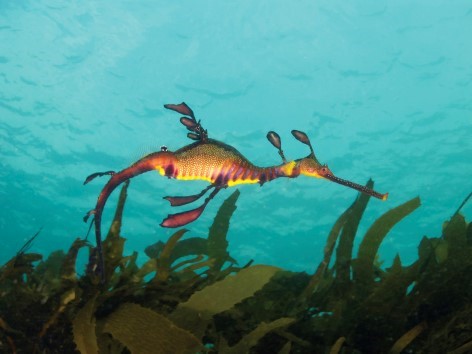 Collins Settlement Historic Site
The next stop on our top things to do in Phillip Island tour is Collins Settlement Historic Site. This is known as Victoria's first settlement for the Europeans arriving to Australia. Furthermore it was chosen because of it's great location, and in this case it is right next to the entrance of the Bay. However it was shortly abandoned after it was set up in 1803. This was as a result of the Explorers described it as poor land with very little fresh water!  As a consequence of missing or not discovering the Yarra River, they moved on. Therefore they instead went on their way to Hobart, Tasmania. There is very little evidence of the abandoned settlement nowadays. The only indication left are four graves that are believed to hold the remains of 30 people that have died in that time.
This area was also especially significant for aboriginal people.  Here you can check out the display center that tells their story at the Collins Settlement Historic site. To find out more about Sorrento's original settlement it is worth visiting the Nepean Historical Society Museum.
Swim with dolphins in Sorrento
Do you want to swin with dolphins in Australia?  One of the best places is in Sorrento.  However many people argue it is not natural or is unethical to swim with dolphins.  Here at travelwheels we will let you decided on this topic.  However there are many Bottlenose dolphins and Australian Fur seals in Port Phillip Bay. Here in the area there are many operators like Polperro who are well known.  With these guys you can fulfill a dream of swimming with those cute little dolphins! For the most part, the best time to swim with dolphins is from November to April.
Point Nepean National Park
Next stop on our Phillip Island campervan hire roadtrip is Fort Nepean.  This is next to the Point Nepean National Park which is worth visiting. Previously it used to be a quarantine station and army base.  However now it has become a wonderful place to stretch your legs!  As a result you can now take in some fabulous views of Bass Strait, the Rip and Port Phillip Bay.
Traffic free roads make this area to a very popular hub for cyclists. Point Nepean National Park is at the tip of Mornington Peninsula. What used to play a very important role in shaping the first Victorian settlement now has a different outlook.  For example it is now known as a region with many hiking trails to explore.  In particular it has outstanding coastal views and panoramic scenery to be enjoyed. The park is open all year round from 8am to  5pm.  Here are some of the highlights you can see and do for free:
Free audio-guided tour to download!
Did you know that the first shots fired the Australians in both world wars came from fort Nepean? Here is the link for you to download a free audio guide. In this case the audio guide makes it easy to find out more about this historical place.
Observatory Point picnic area
Whilst on the Walter Pisterman Heritage Walk, it's worth stopping at the Observatory Point picnic area. It's great spot for taking in the views and enjoying your tasty snacks watching the world go by!
Cheviot Hill – A great lookout!
Cheviot Hill is the park's highest point and overlooks Cheviot Beach!  Why is this place so popular?  In this case it is the site where former Australian Prime Minister Harold Holt disappeared without a trace in December 1967. There is also a memorial close by that you can visit.
Fort Nepean – An example for Australia's early defense strategy
Locals recommend to allow at least an hour to explore the area.  In addition to being the most heavily armed fortification in that bay, it's a cool place to visit. Above and below the ground of Fort Nepean you will find gun emplacements, and barracks tunnels everywhere.  Here you can also find ammunition magazines, an engine house and even a bomb-proof room. If you have downloaded the free audio guide you can hear great stories about its history as well.
Eagles Nest and Fort Pearce
Eagles Nest once contained the largest disappearing gun in Australia!  Hence its barrel can still be found near the exit point of the Quarantine Station!  Fort Pearce is another gun relic from back in the days. If you want to get a glimpse of how the stationed soldiers lived, pop by the Pearce Barracks nearby. Remember not to miss the beautiful lookouts and take in the stunning views of Bass Strait and Port Phillip.
The information center is a good place to find out more about the Quarantine Station.  Here you will find out more about the memorial and Fort Nepean and the history of this area. Right it's time to continue on with our campervan hire Phillip Island road trip.  However, before leaving the tip of Mornington Peninsula you can enjoy another great view at Coppin Track.
Peninsula Hot Springs
How about ending the day with a splash? Here at Peninsula Hot Springs you can indulge yourself and relax! In the meantime why not melt away in Peninsula Hot Springs especially created to make you slow down and chill!  Here you can hang loose in an underground sauna or check out the Hammam. Alternately you can cool off in a cave pool or during a reflexology walk!  From here you can take a breather at the hilltop pool.  It has 360 degree views or enjoy a falling water massage, and be soothed by the sounds of the magical water. This is especially a fantastic way to finish the day! Travelwheels campervan hire staff tip! Get here first thing in the morning, as early birds get special discounted tickets!
Cape Schanck Lighthouse
As a result of being fully relaxed we can slow down and generally enjoy the slower pace to our next stop.  Here at the photogenic Cape Schanck Lighthouse taking a photo at night is a must!  This limestone lighthouse was built in 1859 and is still working today. The 21 meter tall tower is located at the southernmost end of the Mornington Peninsula. There is an information center, a museum and a kiosk close by.
Berry picking on your way to Phillip Island
Take in the farm life and visit a real Australian farm!  For example why not pick some yummy cherries or strawberries. For instance at Red Hill Cherry Farm or Sunny Ridge Strawberry Farm you can freshly handpick your own berries & strawberries from October to April. If this is not for you than as a result of the many wineries, you might enjoy a glass or two!
Ashcombe Maze and Water Gardens
Next stop on our Phillip Island campervan hire road trip is Ashcombe Maze and Water Gardens. For instance, many have enter the maze, however not all of them make it out!  Step inside Australia's oldest and largest hedge maze!  The 40 year old maze stands at over three meters tall and is two meters thick!  The hedge maze is not the only highlight here and for example there are 25 acres of masterfully composed gardens as well . Together Ashcombe Maze and Water Gardens are definitely a place worth checking out on your Melbourne to Phillip Island tour. Naturally, it is also a delight for photographers, and especially when you made it to the center of the maze!  Therefore send us your selfies to the travelwheels facebook and instagram page please!
French Island
Next up on our Phillip Island road trip is French Island! This National Park for example is the largest coastal island of Victoria. However it can only be accessed by a 30 minute passenger ferry ride from Stony Point. It takes a bit of effort to get here, but in the meantime you can enjoy whole network of full day trails for free.  For instance there  are half day walks and several shorter tracks starting at Tankerton Foreshore Reserve. For the most part, not many tourists get to see this place, hence it is a very quite place.  The island is full of mangrove saltmarsh areas and open woodlands for your to explore.
Warrook Farm – Last stop before Phillip Island
Do you want to know what it is like on a 130 year old farm?  For instance, let your inner cowboy shine through and try your luck cracking a stock whip! Alternatively you can help milking a cow at Warrook Farm and bottle feed baby calves! Here you will learn how to make damper and billy tea.  Together with watching emus, alpacas and other Australian wildlife will give you a taste of an ozzie farm! For example it has many hands-on activities you can try such as sheep shearing.  You can learn everything there is to know about wool grading as well! Here is a review from Tripadvisor about this place.
San Remo – Bridge to Phillip Island
The fishing town San Remo is the gateway to the Phillip Island National Park. Here the park is home to the world's most famous penguin parade! In particular it makes a great place to stop before hitting the madness of all those tourists seeing the penguins. How about delicious freshly caught fish restaurants serving the catch of the day?  Likewise there are many beautiful walks along the coast for you to explore for free.
Right across from the Marine Parade is a park with BBQ and picnic areas that stretches down to a sandy beach. A beautiful place to cook freshly caught fish from one of the local fish markets. Watch the local pelicans being fed at the jetty every day around noon.  Furthermore check out the scenic coastal track starting from the jetty as well. It magically weaves it way around around Children's Beach before taking you to more secluded beaches.  In particular you should explore San Remo and Bore Beaches with wonderful views and very few tourists!
Things to do on Philip Island
In the meantime after all these mini adventures, you have finally made it to one of the highlights the South coast of Australia.  Here you will be able to discover the top 10 things to do on Phillip Island!  Right here you will find many different activities and fun things to do for all ages.  How about chocolate factories, Koala sanctuaries, wildlife tours, motor racing and even the Phillip Island Tough Mudder!
Phillip Island Chocolate Factory
Without a doubt, the Phillip Island Chocolate Factory is the sweetest and most addictive attraction on the Island! Therefore you can't miss this amazing chocolate heaven! It is on your right hand side right after crossing the bridge and passing the Phillip Island Visitor Center. Furthermore, Panny's Amazing World of Chocolate should be one of your first island stops on your Melbourne to Phillip Island tour.
Naturally, you can buy chocolate penguins but there are many other reasons why this is such a fantastic shop! For instance, all visitors receive a free chocolate treat when you arrive!  By the way, the entrance ticket is actually made of chocolate to! Here you can embark on a self guided tour of what masterpieces can be made out of a cocoa bean. They even have a real chocolate city with a functioning railway system!  In additional to all this, there is a statue of Michelangelo's David among many other yummy chocolate treasures!  Have you ever seen the biggest chocolate waterfall in the world? Do you want to create your very own chocolate? Well, this place is especially right for you!
Churchill Island Heritage Farm
Here you can go back in time and discover the ways of the olden days at Churchill Island Heritage Farm. Simply turn right after the chocolate factory and cross the bridge of the Samuel Amess Drive. This 1850's homestead was the first farm in Victoria.  It has been fully refurbished with traditional, old cottages and beautiful farm lands to explore. Pleasant walking tracks are looping around the island and promise some fantastic views of Australia's wonderful coast. If you have missed Warrook Farm, here is another chance to experience sheep shearing, working dogs, cow milking and whip cracking!
A Maze'n'Things
We have talked about A Maze'n'Things in our article about "The Big Things in Australia" guide. This place is famous for it's "Big Tap" on top of its roof. Right here are many fun things to do including Victoria's first SkyTrail!  For example there is minigolf , magic manor and plenty of illusions to trick your mind. It is a fantastic place for kids with all its jaw-dropping activities they will especially love!  It's great fun and above all a wonderful day out for small or big kids up to adult sizes!  Other things to do include finding all the flags in a giant wooden maze or try the vertical drop slide which is a lot of fun!
Koala Conservation Centre
Visit the Koala Conservation Center and come 'face-to-face' with koalas in their natural habitat! If you didn't get the chance to see these famous furry Australians along the great ocean road then this is the place to go! Furthermore they have a raised boardwalk especially made to be at tree level!  For the most part you are only a couple of metres away from the koalas.  It is a unique tree top experience and the exceptional viewing areas allow you to say "Hi" to the koalas.
In addition to the tree top boardwalk, you can walk in the beautiful natural wetland close by.  Here you can walk through wild bushland tracks and look out for wallabies, echidnas, birds and other Aussie wildlife. This is a great place to find out more about Australia's wonderful wildlife.  When was the last time you can get this close to seeing these cute koalas chewing on eucalyptus leaves until they doze off!
Visit Cowes on your Melbourne to Phillip Island tour
Now it's time to explore a bit more of Phillip Island with you campervan and eventually you will arrive at Cowes. This is the main town located on the north coast of the Island. It has a number of quality shops, pubs and restaurants and can be very busy during the summer months.  However if you are on a budget then we suggest a visit to the local market to get some supplies.  From here then you drive to the end of Red Rocks Road where you can find the free BBQ stands next to the beach.
By the way if you are looking for accommodation options, Cowes has the best choice on this island.  However as you have hired a Travelwheels Melbourne campervan rental from us, you have a hotel on wheels!  This can save you a lot of money during the summer months when prices go up due to school holidays in Australia.
Phillip Island Wildlife Cruises
Phillip Island campervan hire road trip is a lot of fun, however our campervans are not good in water!  Therefore we recommend going on one of the Wildlife Cruises on Phillip Island.  Many of them for example offer a range of unique wildlife experiences at various prices. For the most part most of the cruises depart from Cowes Jetty.  Here you can choose between for example a two-hour long scenic coastal cruise or an afternoon tea cruise.
In particular we love these cruises as they are a great opportunity to get close up with Australia's Fur Seals.  Together on board you can see their fascinating breeding colony, and what them play. From here you will pass by thousands of seals chilling!  If you are luck in this case some might even approach the boat for a closer look at you! Get your camera out for a selfie with your new friends!  We especially love getting customer photos from your campervan road trips with us.  Therefore if you have any funny pictures can you share them on our travelwheels facebook and instagram page please.
Whale Watching Cruises on Phillip Island
Lastly Phillip Island Wildlife Cruises also offers some whale watching cruises.  If you especially want to go on a whale watching tour, remember that May to August is the best time of year.  For example during these months Humpback and Southern Right Whales migrate from Antarctica.  In this case they follow the Victorian coastline up north to find warmer waters off Queensland.  Another great thing about these whale watching cruises are the chance to see other animals as well.  You can often see dolphins together with bird watching and seals playing in the sea during your whale watching cruise.
Phillip Island MotoGP Circuit
The Phillip Island Circuit hosts some of the major motor sporting events in Australia! Therefore if you feel like having a go racing, then you have a couple of options.  Right here you can have a go at Go Kart racing!  For example if you have some spare cash, then you can do some laps of the actual circuit with an experienced racing driver! Alternately if you wish to find out more about the Phillip Island Grand Prix Circuit you can go on a guided tour. From here you can explore the Control Tower, Media Centre and Pit stops and for the most part dream of winning a race here!
Furthermore if you want to go at a slower pace and would like some exercise, there is another option.  Here you can hire a pushbike or bicycle to explore the Phillip Island MotoGP Circuit. You won't break any lap times, but still a fun way to see the circuit.  Lastly, we especially recommend planning your visit in advance.  Generally when there is an event on it get's packed out and super expensive! As a consequence of this, we recommend staying well clear when any of the major event are on.
The Nobbies Nature Park
Right on the western tip of Phillip Island you can find the Nobbies Center. From here it is surrounded by the lovely Nobbies Nature Park. Here you will find a network of boardwalks outside the center to view our furry friends for free!  For example you can get excellent views at Australia's largest Fur Seal colony.  Right here you can see many Silver Gull chicks in spring and early summer. Another great spot in this park is the dramatic blowhole! Together with the sea it thunders during big southern swells, and is fun to see, hear and get wet!  If you are lucky, you might even see some penguins chilling and sunbathing between the rocky cliffs!  The Nobbies Center is especially worth a visit and it is free!  It offers spectacular multimedia wildlife experience with fun, hands-on activities which is great for kids.
Phillip Island Penguin Parade
For the most part, the most famous attraction on Phillip Island is the Penguin Parade!  This what the majority of people especially make a campervan road trip from Melbourne to visit the penguins!  This is where you can experience one of Australia's most popular attractions! Another great thing about hiring a campervan to visit Phillip Island is you can arrive before the coaches!  Now the penguin parade is absolutely amazing, but get their early!  If you arrive within an hour of sunset the tour buses from Melbourne will be there!  As a result of this you will not get a good spot!  Therefore park up your campervan early and bag a front row seat!  Seriously you don't want to arrive too late and miss the parade of the smallest penguins in the world!
Penguin Parade tip – get their early to beat the coach tours!
Travelwheels Campervan Hire Melbourne staff tip! Before you leave your campervan, bring as many spare jumpers, blankets and hats you can carry! There is a lot of waiting around and as the sun goes down the wind picks up and it can get especially chilly! Hence as soon as the sun goes down, the magic will suddenly appear! In this case before you very eyes you will see these tiny penguins waddle out of the ocean to their nests!  Even the most cold hearted person will feel their soul glow when you see them waddle up the sands.
If for example you arrive during breeding season you will in for a sight!  Right here you will get to see the little penguin babies waiting eagerly for their parents to feed them!  Here is another hint and there is an underground viewing platform that comes in handy during winter! If it is super chilly, then this underground viewing area allows you to get right next to the penguins without being chilled to the bone!
PLEASE DO NOT TAKE FLASH PHOTOGRAPHY OF THE PENGUINS!  Finally we have to tell about this very important notice! Right now you are allowed to take any pictures during the parade. The sound and flash of many cameras can scare them so deeply that they will abandon their nests and never return!  You can however buy souvenir photos and just about anything else to do with penguins from the gift shop!
Melbourne to Phillip Island Campervan Hire via Mornington Peninsula
Now we have come to an end on our Melbourne to Phillip Island campervan hire road trip. As you can see, there are plenty of things to do and see when hiring a campervan from Melbourne.   One of the great things about hiring a campervan to visit Phillip Island is the freedom to go at your own pace.  In particular many of the sights are all over the island, so having the campervan is a real bonus.  On a tour bus from Melbourne you only see a fraction of what good stuff there is on Phillip Island.
Customers and staff do not recommend one day Phillip Island bus tours
Therefore if you really only have one day, then there is only one option for you.  Simply book one of the day bus tours from Melbourne.  However it will simply drop you off at the Phillip Island Penguin Parade and a couple of quick stops beforehand as well.  You will be missing out on all the fun and interesting things to do.  For example, there are an amazing amount of side trips and adventures a campervan rental holiday will rewards you with.  Therefore this is why we suggest leaving Melbourne day trips to tourists.  We recommend a Melbourne via Mornington Peninsula  road trip and finishing in Phillip Island.
Phillip Island Campervan Hire Road Trip Offers
As a result of the fabulous scenery, the Melbourne to Phillip Island campervan hire road trip is an fantastic adventure!  If you for example have more than 3-5 days, then there are options for you.  In this case you can combine this campervan road trip with our Great Ocean Road Trip. Furthermore by adding these two short campervan hire trips together you will get an extra discount!  The longer you book, the cheaper it gets for campervan hire in Australia.  Here is our guide to long term campervan hire discounts guide for you to read.
We hope you find our Melbourne to Phillip Island campervan road trip planner helpful. If you especially have any questions or comments feel free to email us at [email protected]. Alternatively you can give us a call or text us on 0412766616!  Lastly simply enter your travel dates below to get our lowest rates on Phillip Island campervan hire.  The closest depot is Melbourne, so we look forwards to seeing you at our depot soon.