Campervan Sales Terms and Conditions | Travelwheels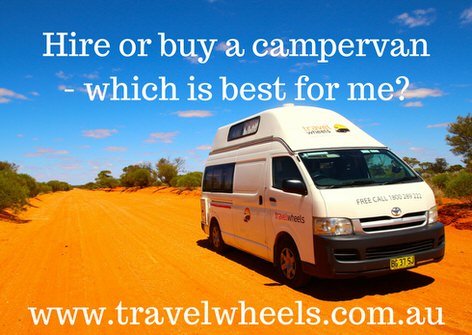 Travelwheels Campervan Sales Terms and Conditions are available in an easy to read, printable PDF document here. A point often overlooked is our twenty years experience in buying and selling campervans here in Sydney.  Without a doubt, our team know all about buying an ex-rental Toyota Hiace Campervans. Therefore if you have a question, our team is here to help.  Send us an email at [email protected] or call Shaun on 0421101021.
Travelwheels Campervans Registered NSW Campervan Dealer
Travelwheels is an Australian owned and operated company.  We are proud to serve our local Australian customers.  For example, we are a registered NSW (New South Wales) campervan authorized official reseller. We have been selling used Toyota Hiace Campervans for over twenty years in Sydney and interstate across Australia.
Another point often overlooked is falling for those super-cheap deals offered by other campervan hire companies! Unfortunately, there are many companies that try to sell off the oldest most beat-up stock to the Australian public!   Travelwheels used campervan sales don't cut corners and together with our 12 months warranty it will give you peace of mind.  We have the quality you've come to expect when dealing with an Australian owned and managed company.  To summarize there is no comparison with our super clean, well maintained Toyota Hitops for sale in Sydney and across Australia.
Toyota Hiace Campervans – Australia's most popular used camper
These ex-rental Toyota Hiace Campervans are our best sellers!  Check out every camperhire company in Australia!  You will see they all use Toyota Hiace Campervans!  It's easy to see why they are so popular in the second-hand market.  Firstly, you want to consider just how reliable they are for one thing.  Secondly, they are professionally built for the campervan hire market here in Australia.  A point often overlooked is they have a very high resell value!  Many of our happy customers up to the present day say they have lost very little money after selling the campervan after a couple of years.  These are the gold standard here in Australia and together with travelwheels you will be buying a great campervan.
Sydney Airport used campervan sales Sydney office
Travelwheels used campervan sales sydney office is located close to the domestic airport in Sydney.  We are at 11-15 Clevedon Street, Botany, Sydney, New South Wales, 2019. Call our team on 0421101021 or email us at [email protected].
Why buy from travelwheels Campervans Sydney?
Why use Travelwheels Campervans to buy your used campervan or car?  One positive thing about Travelwheels is the opportunity to "try before you buy".  You are welcome to pop over to our Travelwheels Campervan Hire Sydney depot and test drive any of the used cars or campervans we have for sale.  Once you buy one of our used campervans we want to make sure you are happy.  The first three days we suggest staying local to Sydney, maybe a side trip up to the Blue Mountains?  This way you are test the campervan fully and feel happy and comfortable knowing you are well look after.
Below is a list of the extra benefits included with every used car or campervan sold by Travelwheels Campervans.
Roadworthy Certificate (Pink Slip)With Registration (REGO) & Insurance (Green Slip)
12 Months Warranty On Engine, and Gearbox
Roadside Assistance included
Guaranteed buy-back option for up to 12 months at a fixed price of 50% (less any damages and rego use)
Free and helpful advice
Travelwheels Campervans Terms & Conditions
Here are the Travelwheels Campervans Sales Terms & Conditions.  First of all as with all T&C's, they are subject to change without notice.  Secondly, once you bought your vehicle, the terms under which you made that purchase apply.  Thirdly, you confirm that you have read, understood and accepted these sales terms and conditions.
Click here to read the Sales Terms & Conditions from Travelwheels Campervans Sales.
Contact travelwheels in English or Deutsch
Furthermore, if you are confused over the T&c's, we are here to explain and to help.  You can contact Travelwheels for advice on used campervans for sale anytime.  Alternatively you can call Shaun on 0421101021 to ask any questions.
Email Travelwheels here