Roof Top Tent 4×4 – Nissan Pathfinder – Drives like a car and sleeps like a campervan!
Roof Top Tent 4×4 for sale – Nissan Pathfinder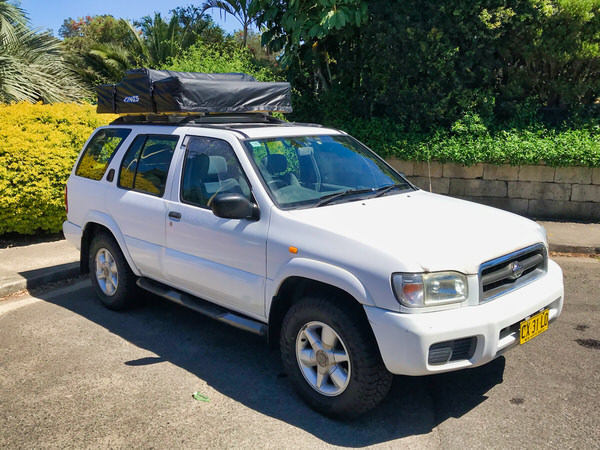 Travelwheels has received this fantastic Roof Top Tent 4×4 for sale at our depot in Botany.  This automatic Nissan Pathfinder has great customer reviews online and is known for being super reliable and a great touring vehicle with plenty of space, yet still good on gas! A used 4×4 with a rooftop tent is the cheapest and most cost-effective way to explore Australia in style and on a budget! Pick up the phone and call Shaun on 0421101021 to go for a test drive.
You can buy Nissan Pathfinder with or without the Roof Tent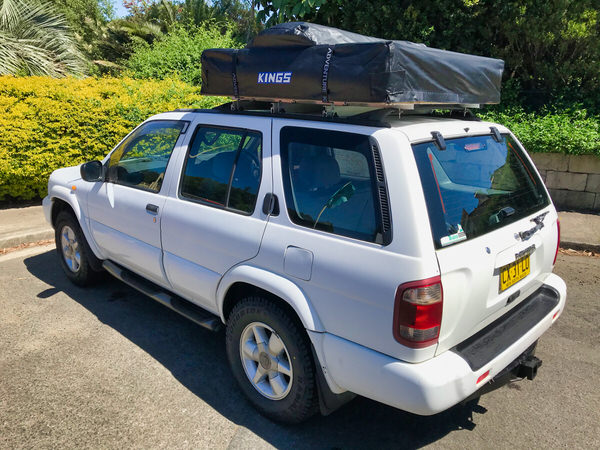 You can buy this fantastic Roof Top Tent 4×4 for sale with or without the roof top tent.   If you want the Pathfinder as a comfortable family 4×4, then we can remove the roof tent and reduce the price for you.
Nissan Pathfinder photo without the roof tent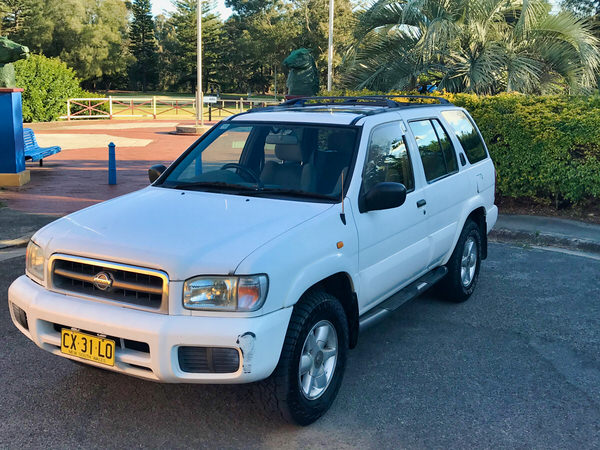 It's easy for us to remove the roof top tent.  If you want to test drive the Nissan Pathfinder without the roof tent, give us a call at 0421101021, and we can organise this within the hour.  It literally takes ten minutes to remove the roof top tent, so this is such a flexible option for people who want to go camping just at the weekend or an annual holiday.  The rest of the year you can store the roof top tent and it drives like a normal 4×4.
An example of a roof top tent 4×4 open and ready for bed!
I don't have a photo of the tent up at the moment on the Pathfinder.  Here is another example of a Roof Top Tent 4×4 for sale with the roof tent open.  You can see there is plenty of space for two adults to sleep well inside this Roof Top Tent 4×4 for sale.
Plus you factor in Nissan's track record of reliability and great customer reviews online, you can have confidence that this Pathfinder will take you the whole way around Australia!  Approximately 90% of the national parks in Australia are four-wheel drive tracks; therefore, buying a Roof Top Tent 4×4 for sale makes a lot of sense!  Call Shaun today on 0421101021 to arrange a test drive.
It acts like a 4×4 and drives like a comfortable car!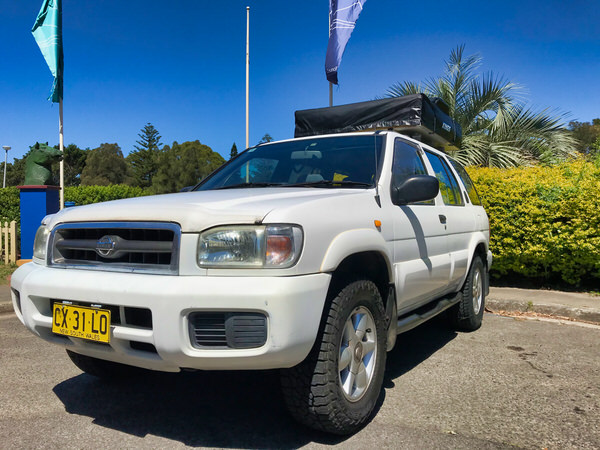 One of the major selling points for this Roof Top Tent 4×4 is the base car is a quality Nissan Pathfinder.  Therefore you will be travelling in style and can cover longer distances quickly, feeling refreshed.  One of the downsides of buying an older campervan is that it is one big boxy vehicle.  They use up more fuel, are harder to park, and are nowhere near as comfortable as this great used Mazda for sale.
Look inside the front cabin area of this Nissan Pathfinder, and it will feel like you are driving in first class compared to an older-style beatup campervan.  It has everything you need right at your fingertips, and the AC is so cold!  This Pathfinder will eat up the miles on the East Coast of Australia and will be a fun way to explore this magical country.
The main features of this Nissan Pathfinder for sale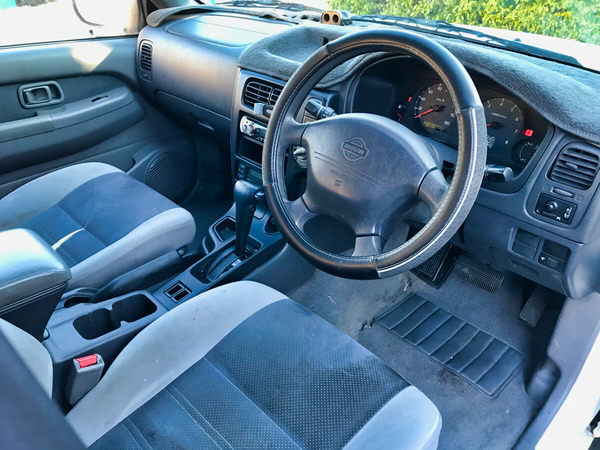 This Roof Top Tent 4×4 for sale is based on the impressive automatic Mazda CX9 model.  This vehicle is a compact 4×4/SUV class medium-sized wagon that delivers the features without hitting you hard in the pocket!  Remember, Mazdas are known for being super comfortable and easy to drive. They have a reputation for being well-built vehicles loaded with extras already included in the price. Therefore, when you buy a used Mazda, you get maximum value at minimum cost:
Make: Nissan
Model: Nissan Pathfinder
Built: 2000
Roof tent: Kings Roof tent
Mileage: 267 o00 kms
Engine: v6 Cylinders
Air Conditioning: Yes
Transmission: Automatic
Split Tailgate – window can open independently
Alloy wheels
Cloth seat trim
Compact Disc Player
Central Locking
Limited Slip Differential
Electric Mirrors
Power Steering
Electric Windows
Stereo with 4 Speakers
Call Shaun at 0421101021 to go for a test drive in this used Nissan Pathfinder for sale today
Trade in your older car and buy this Pathfinder
Are you thinking about buying this great value-for-money Roof Top Tent 4×4 for sale but don't have enough cash?  The team at Travelwheels Campervans welcomes trade-ins and part exchanges.  It does not matter how old your vehicle is; you can trade it in to buy this fantastic Pathfinder.   Now is the time to call Shaun on 0421101021, and he will give you an instant price for your car trade-in valuation over the phone.
Used Nissan Pathfinder Customer Reviews in Australia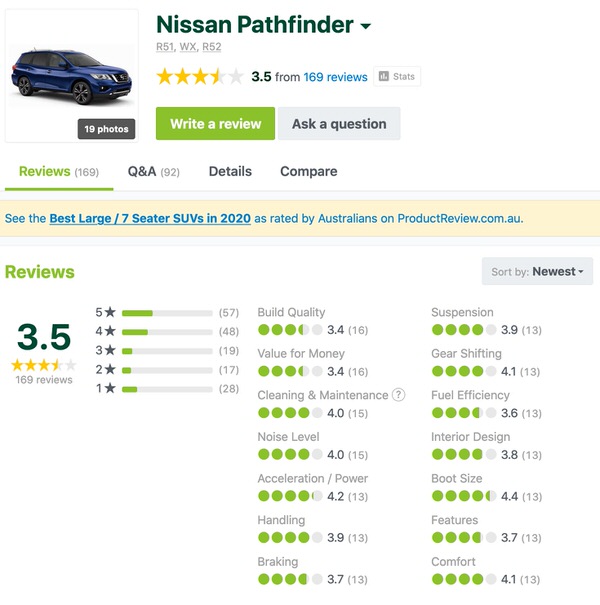 We used a car as good as the Nissan Pathfinder for our Roof Top Tent 4x4s for sale because they are so reliable! They are fantastic cars and have great online customer reviews from many happy customers.  With over on hundred and sixty reviews you can not go wrong!   Have a read of the reviews and they all focus on the build quality, Nissan reputation and why they are such good value for money used 4×4.
Looking for a quality roof tent 4×4
"We purchased a used Pathfinder with the Roof Top Tent included in the deal as we need something bigger to take the kids away for adventure camping.  Since the pandemic, we have not been overseas, so having a multi-use vehicle that we can use for work and then bolt on the Roof Tent when we needed it was a genius move. It can easily fit two car seats for kids, and you still have room in between for all those essentials you end up carrying.  Drives really smooth, very comfortable and brilliant for a larger family who needs space, comfort and safety all rolled in one."
The best-used 4×4 SUV we have ever owned!
"Simply the best-used 4×4 SUV our family has ever owned! Forget about spending big money on Toyota when you can buy Nissan!  Our second-hand Pathfinder has been put through its paces with our family, with two small children under five years old! We wanted a used SUV with rock-solid reliable, cheap servicing, and this car has delivered."
Very good family SUV with excellent reliability
"We have owned our used Pathfinder for the last three years. Great car if you have kids as there is so much room inside.  When you are driving, it is very quiet inside and comfortable on Sydney's road!   We have driven approximately 80,000 kms in three years, and it still drives and feels great on the road."
Similar used 4×4 for sale in Sydney – call us today!
If this used Roof Top Tent 4×4 for sale has been reserved, we have other options for you.   We have new 4x4s and SUVs arriving daily, and our mechanics can fit a Roof Top Tent 4×4 package on any of our SUVS within hours. Give Shaun a call on 0421101021 and explain what you want and your budget price range.  Below are other great options for used vehicles similar in style to this Nissan Pathfinder, and all vehicles are available for test drives:
Want to sell your car for cash?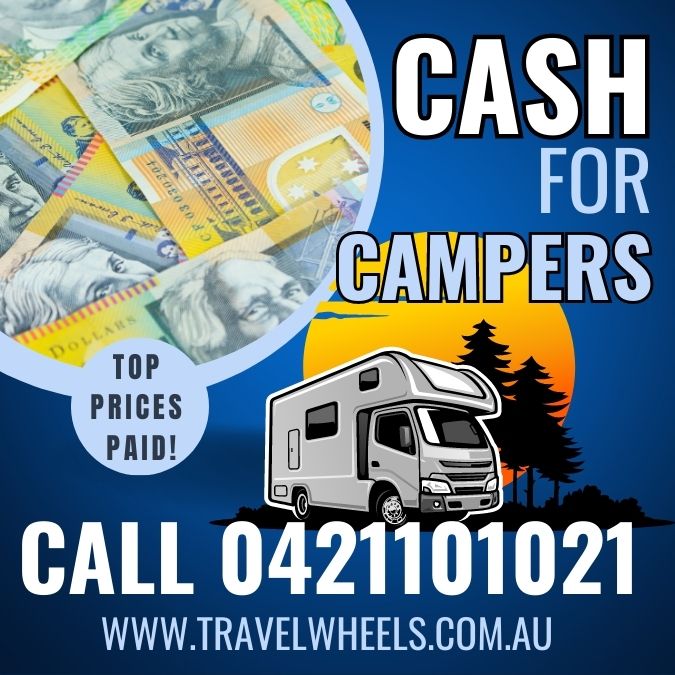 If you have an older campervan for sale or a Roof Top Tent 4×4 for sale and don't want the hassle of selling it yourself, Sydneycars can help you.  We buy all types of campervans with or without rego in Sydney for cash.  We will pick it up from your home/workplace.  We also offer a higher-than-average trade price, if you drive your vehicle to our depot to sell it instead of us picking it up from your home.   The team will buy all cars within thirty minutes of you arriving for your appointment.  Give Shaun a call on 0421101021 to sell your campervan for cash today.
Contact us to test drive used 4x4s in Sydney
Now is the time to contact us to test drive this Roof Top Tent 4×4 in Sydney.  Call Shaun on 0421101021 to ask a question or get behind the wheel.  You can also email us at Travelwheels to arrange the test drive.  Our used 4x4s depot in Sydney is located at 11A Clevedon Street, Botany, 2019, Sydney.
Thinking of buying a used 4×4 – ask us a question?
If you have any questions about buying this Roof Top Tent 4×4, our team is here to help.  Just enter your question below.  Our friendly team will get back to you asap.