Toyota prado for sale in Sydney + 12 months warranty
Toyota prado for sale in Sydney + 12 months warranty on engine/gearbox
Right now we have this great Toyota prado for sale in Sydney available at our depot!  Do you want to discover the REAL Australia?  Therefore forget about buying a car or renting a camper, and think about buying a 4WD in Australia instead! A used 4×4 is especially suited to travelling around Australia in style! Therefore why not just reach for your phone and call Shaun on 0421101021 to get a great price and a test drive!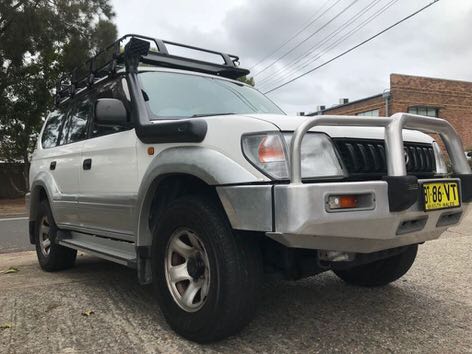 Buying a Toyota Prado for sale is a great option to see Australia!
A Toyota Prado for sale used 4×4 is the best way to see the REAL Australia!  This is especially the case as they are STRONG, BIG, RELIABLE and SECURE!  As a result of approximately that 90% of the national parks in Australia are four wheel drive tracks, a used Toyota Prado for sale makes a lot of sense!
Main features of this used Toyota Prado for sale
We currently have this van-tastic 4×4 Toyota Landcruiser for sale! Therefore, lets especially check out the stats:
This rugged performer has all the essential kit you need to have a great time in Australia with a 4×4!  The possibilities are endless with the following features!
– Power Steering
– Manual Gearbox
– Brand new tyres
– Ice cold Air Conditioning
– 'Roo or Bull bars
– High level snorkel for traversing those rivers!
– Awesome Roof Racks
– Optional camping kit
–  7 seater – great for a party!
As a result of our customer care policy, all used 4x4s for sale come with a one year warranty.  It is especially worth noting the 6 months rego included in the price.  Therefore it is also important to let you know about our buyback scheme which is already included in the price.
Why buy a used Toyota Prado for sale from Travelwheels?
When you buy a used 4×4 from Travelwheels?
Travelwheels is an Australian owned and operated company and we are proud to serve our local Australian customers.  For example, we are a registered NSW (New South Wales) car and campervan authorized official reseller. Subsequently Travelwheels has been selling used Toyota 4x4s for over ten years in Sydney and interstate across Australia.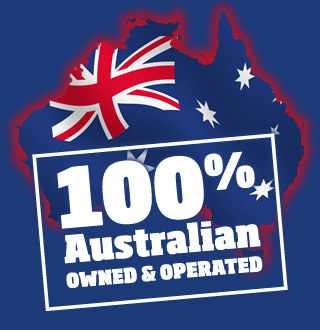 One year unlimited kms Australia-wide warranty included.
24/7 Australia wide Roadside Assistance
All vehicles come with all the official documents naming you as the owner of the vehicle
We can arrange car insurance and help with all the paperwork required in Australia
Guaranteed buyback up to 50%
We have sold a lot of these Toyota Prado 4x4s.  Here are some links to more Toyota Prados we have sold previously.  Toyota Prado1, Toyota Prado2, Toyota Prado3
Contact Travelwheels used 4×4 sales in sydney
Travelwheels used 4×4 sales sydney office is located close to the domestic airport in Sydney.  We are at 11-15 Clevedon Street, Botany, Sydney, New South Wales, 2019.  In the meantime if you need more information about our used 4x4s, call our team on 0421101021. Alternatively you can also email us at [email protected] and you could be soon the happy owner of a great Toyota Prado!