Used Campervan for sale in Sydney – Automatic Toyota Two Person Camper
Used Campervan for sale in Sydney | Automatic Toyota 2 person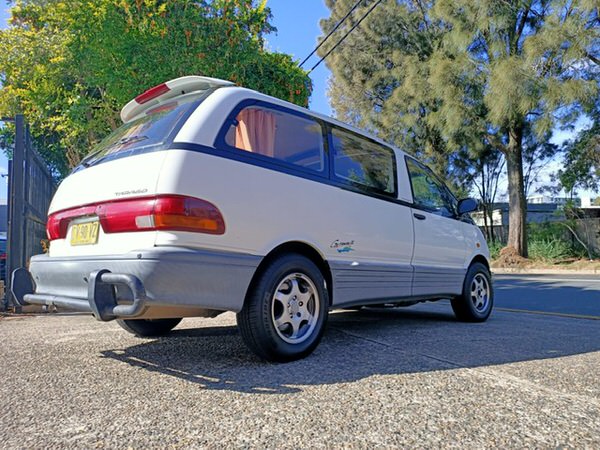 This is a great automatic Toyota used campervan for sale with 12 months warranty included in the price.  Here at Travelwheels used campervans for sale in Sydney, we sell a range of good value for money ex-rental campervans.  Therefore call us on 0421101021 to see what stock we have left for sale!  You can arrange a test drive of any of our used campers by emailing us at [email protected].
Perfect small campervan for sale for a couple
This used campervan for sale is perfect for a couple.  As a result of practical design, it has a nice big bed in the back of this used Toyota campervan.  Together with combining your accommodation and transport, this is an especially effective way to save money!  For the most part in Australia accommodation is expensive!  Therefore anything you can do to reduce your accommodation costs will end up saving you a lot of money!  In the meanwhile, imagine parking up at a different beach each night and falling asleep.  Having the soothing sounds of the sea sending you off to sleep whilst saving money is a great feeling!
Ex-hire used campervans for sale travelwheels campervans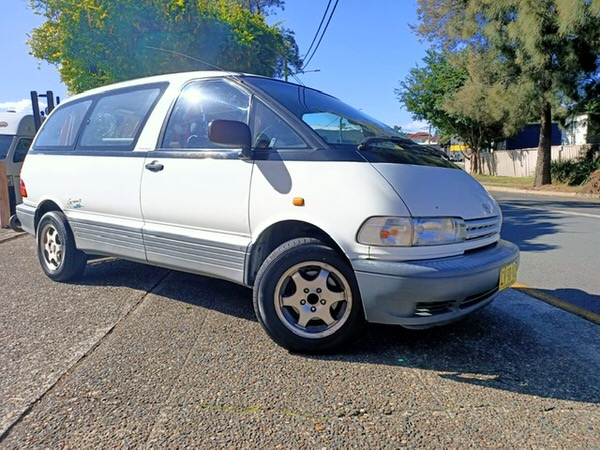 This used campervan for sale not only saves you money on accommodation but is very comfortable as well! This is one of our older smaller Toyota ex-hire campervans for sale but still is very comfortable.  It is specially packed full of great features! For instance, it has a removable table and two benches inside.  Therefore you can sit and eat or chill during the daytime in comfort!  As a result of a great design, the two benches convert into a big double bed at night time. Travelwheels used campervans for sale will provide you with all the sheets, pillow, cutlery and chairs to get you started!
Practical kitchen design with cooker, fridge and sink
This used campervan for sale has a 35-litre fridge that works on two battery system. Therefore this means when you drive all day it charges up the second battery to power the fridge. When you then stop at night, the fridge will last about 7 hours before recharging.  Therefore this is just about enough to keep your food cold overnight. This is another way to save money on your trip.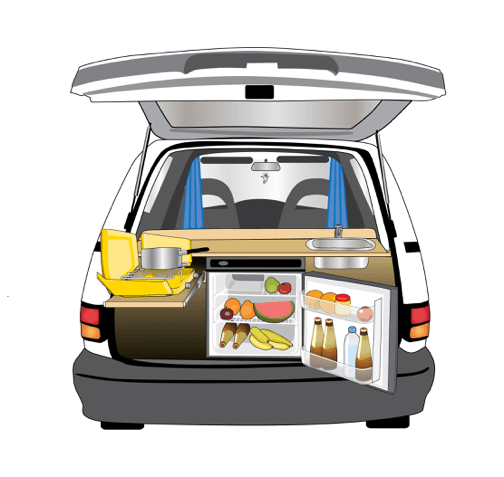 For example, this automatic Toyota campervan has a great mini kitchen with two gas burner cooker. As a result of good design, it uses a standard gas bottle.  Therefore you can find this anywhere in Australia.  These are especially cheap and easy to refill. When you stop for petrol you can simply swap your gas bottle and you are back cooking!  This will have you a lot of money compared to those expensive tiny gas canisters with no pressure!  In this case, these canisters are also bad for the environment as they are only single-use!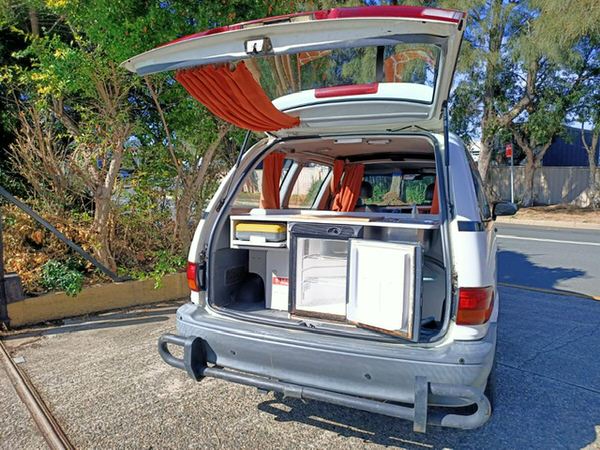 Used Campervan for sale Sydney main features:
Make: Toyota
Model: Toyota Two Person Campervan
Air Conditioning: Yes
Transmission: Automatic
2 Seats and seatbelts in the front cab
35-litre fridge and 2nd battery system.
Remove table and benches which converts to double bed
Curtains on all windows for privacy
Fantastic mini kitchen in the back of the camper
Try before your buy your campervan
The other great thing about travelwheels used campervans sales in Sydney is our "try before you buy" service.  You can do a campervan hire road trip in the actual campervan you are thinking of buying.  You can try it for a week before you buy it.  If after the end of the week it is not for you, then you are only charged a week's campervan hire.
If after using our "try before you buy" service and you don't end up arguing with the wife, you can buy this actual campervan.  This process allows you to make sure you are buying the right campervan for you.  Call Shaun on 0421101021 to ask about our "try before you buy" campervan sales service here in Sydney.
We sell automatic + manual Toyota Campervans in Sydney

We sell a range of automatic and manual used Toyota campervans at our depot in Sydney.  You are welcome to give us ca call on 0421101021 to view and test drive as many campervans at our depot at your leisure. If this particular Toyota Automatic campervan has been sold by the time you see this advert, we have a couple more Toyota campers for you to test drive:
Why buy a campervan from Travelwheels?
Travelwheels used campervans for sale will take all the stress out of buying a used campervan in Sydney. Travelwheels understands that choosing the right used campervan for sale is important. From our years of personal experience, our staff are able to recommend a quality used campervan.  We will make sure it has been fully serviced and checked ready for you. This will allow you to explore the beauty of Australia independently within your budget. We make it as easy as possible for you to drive away with a great value used campervan.  Remember if we have sold out, then our sister company campervans for sale in Sydney might have something for you.

One year Australia wide breakdown warranty included with every campervan sold
Three-day satisfaction guarantee – try before you buy!
24 hour, 7 days a week, Australia wide roadside assistance included
Guaranteed buy back – contact us for more info
Over twenty years of experience in campervan hire and sales in Australia
Wide range of quality Toyota campervans for sale and available to test drive
Try before you buy
To try any campervan before you buy visit us at 11-15 Clevedon Street, Botany, 2019, Sydney.  In the meantime,  you are welcome to email us at [email protected].  Why not, for example, give us a call on 0421 101 021 to see what stock we have left for sale right now.
Have a question – fire away!
Do you have any questions about this campervan, fire away now!  Our team have over twenty years of experience in buying and selling campervans here in Sydney.  We look forwards to hearing from you soon.