Used Toyota Hiace Campervan for sale in Sydney – fantastic condition
Used Toyota Hiace Campervan for sale in Sydney + 12m Warranty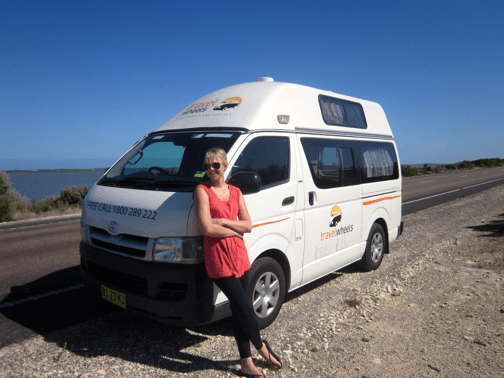 Travelwheels have added some more campervans to add to our rental fleet here in Sydney.  With this in mind, it's time to sell off the old ones!  To put it another way, we now have a range of professionally built Toyota campervans available.  Therefore, we can now officially sell these ex-hire used Toyota Hiace Campervan for sale in Sydney direct to the public!   Without a doubt, these Toyota Hiace's are known and rated as the most popular used campervan for sale in Australia!  These Hiace's are unquestionably the best value for money campervan you can buy!  Therefore, call Shaun on 0421101021 for more details or to arrange a test drive!
Ex-rental campervans ready for sale!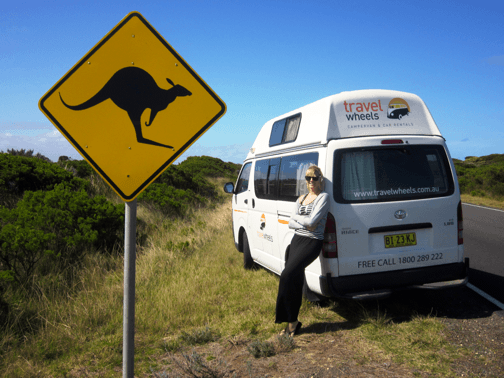 As can be seen, this is a great example of one of the Toyota ex-rental campervans we have for sale.  Firstly, it must be noted all our campervans have been serviced regularly.  Secondly, we have the service history on file for you to view.  Thirdly, all our used campervans have been professionally deep cleaned.  They have passed our 100 point service test and prepped ready for sale.  We remove all the stickers, and make it look really good!   This popular Toyota Hiace Campervan comes fully serviced, clean and beautifully presented.
After the stickers are removed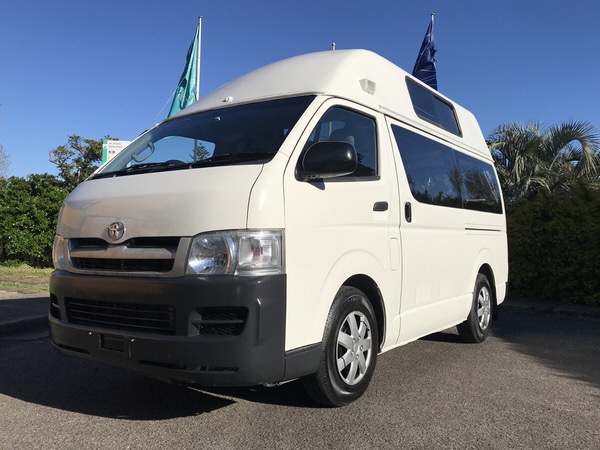 To demonstrate what these Toyota Hiace campervans look like once they are ready for sale, check the photo above!  This campervan looks great and is in fantastic condition.  The stickers have been removed and to say nothing of the look of the finish would be naughty.  This used Toyota Hiace Campervan for sale in Sydney is the best choice for your dream to own a campervan.
Daytime campervan configuration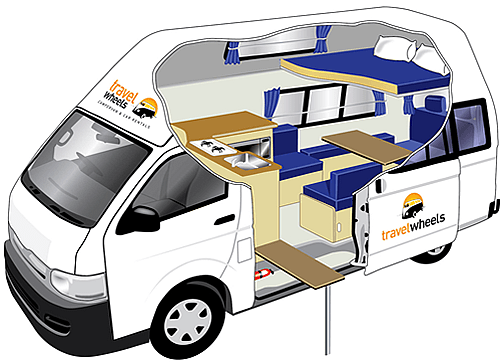 A point often overlooked is how practical and comfortable is the living area inside these Toyota Hiace Campervans.  Firstly, it comes with two big comfy benches with soft cushions seats and backrests.   Secondly, the living area is light, airy and has three windows to help you cool down.  For one thing, it's a great space to relax after a fantastic day exploring Australia.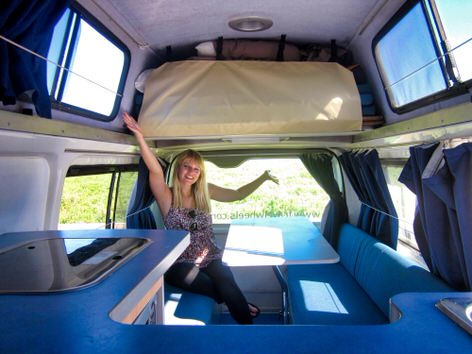 Nighttime campervan configuration
Another key point to focus on in this used Toyota Hiace Campervan for sale in Sydney is the sleeping area.  It easily converts from the daytime benches to make a comfortable double bed.  The size of this bed is approximately 1.9m long by 1.6m wide.   Upstairs a spacious single bed in within the HiTop's roof. There are three windows (again with fly screens) to help you keep cool at night time.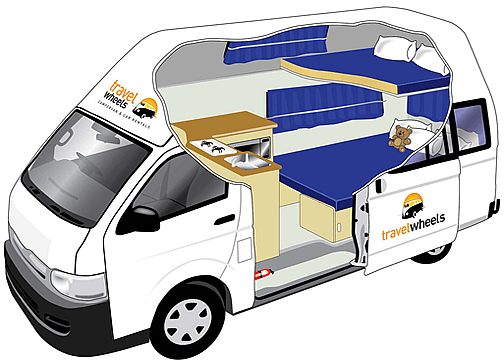 Spacious double bed in this campervan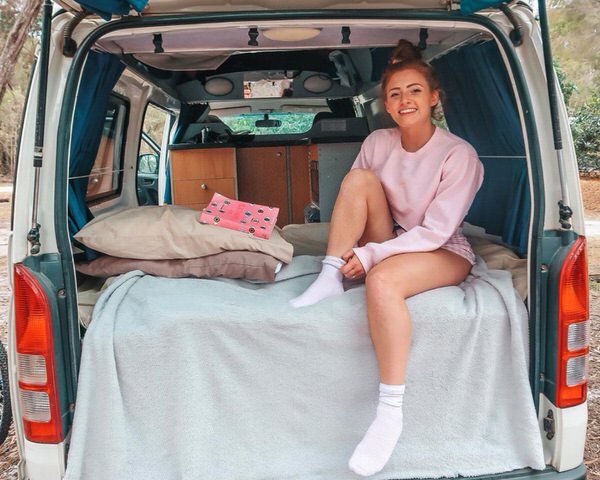 Campervan main features
Listed below are the main features of this comfy campervan for sale.  Without a doubt, these Toyota Campervans are the best vehicles out there!  They are significantly better than anything from Volkswagon, Nissan, Mercedes, Ford and other manufacturers of campervans.
Model: Toyota Hiace 3 Person Campervan
Built 2007
Transmission: manual gearbox (automatic campervans for sale also available!)
Air conditioning: yes
55 Litre fridge (dual battery operated)
Water tank & sink/washbasin
2 gas burner  cooker
Microwave
Spacious kitchen layout
Outdoor camping chairs and table
Cooking equipment included
CD Player & AM/FM radio – we can upgrade this to your specifications
Cigarette lighter socket suitable for recharging phones
Flyscreens are fitted on the windows in the rear of the campervan.
Air conditioning in the front cab
Looking for a smaller campervan?  Check out our 2 person campervans for sale
Why buy Toyota Campervan from us?
Firstly, there are many good reasons to buy a Toyota campervan from us.  To illustrate this point, here is a summary of our main selling points:
Guaranteed campervan buyback scheme up to 50% buyback for one year
Fully serviced with Roadworthy Certificate (Pink Slip)
Registration (REGO) & Insurance (Green Slip)
12 Months Warranty On Engine & Gearbox
Roadside assistance included x one year
Free and helpful advice – Skype, email or pop by our depot here in Sydney
Contact travelwheels in Sydney
For more information about this Used Toyota Hiace Campervan for sale in Sydney contact us.  Our used campervan test drive centre is close to close to Sydney Airport.  The address is 11-15 Clevedon Street, Botany, 2019, Sydney. Email us your questions at [email protected]. Give Shaun a call on 0421101021 to see what stock we have left! We also have Deutsch speaking staff in the office as well.
Ask us a question about campervans
Our team has over twenty years of experience in buying and selling campervans.  Send us a message below with your questions.  We will get back to you and remember we have new stock arriving every week!