Used Toyota Prado 4×4 Landcrusier for sale in Sydney – Ref:9873
Used Toyota Prado 4×4 Landcrusier
Used Toyota Prado 4×4 Landcrusier is one of the most popular second hand 4x4s we sell in Sydney.  Our team has years of experience selling these great 4x4s!  Easy to see why Toyota is the number one brand for reliability here in Australia! Call our team on 0412 10 10 21 or email us at
[email protected]
to arrange a test drive!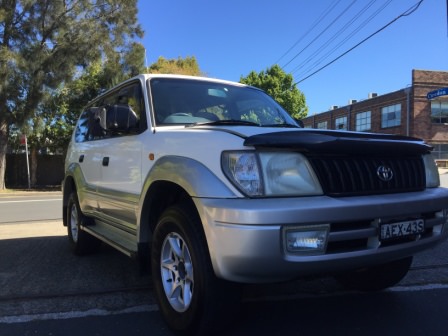 Used Toyota Prado 4×4 Landcrusier
Registration Plate: AE X4 3S
*Price includes 6 months REGO + 12 months roadside warranty
Why buy from used 4×4 from us in Sydney?
Why should you especially consider buying a used Toyota Prado 4×4 Landcrusier for sale from us?  There are lots of good reasons and by the way listed below are just some of them!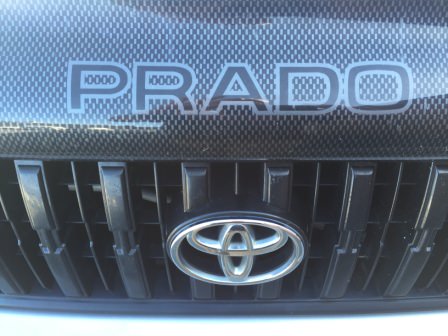 * Fully serviced with Roadworthy Certificate (Pinkslip)
* 6 Months Registration (REGO) & Insurance (Green Slip) included in the price
* 12 Months Warranty On Engine & Gearbox
* 12 Months Multi-Claim Breakdown Warranty Australia wide
* 24 hour, 7 days a week Australia wide Roadside Assistance
* Guaranteed buy back up to 50%
* Free and helpful advice ?
Free camping gear with all used 4×4 sales in Sydney
When you buy a Used Toyota Prado 4×4 Landcrusier from travelwheels it comes with the following free camping gear included in the price!
> 2 Camping Chairs
> Esky
> Mini stove and portable gas canister
> Pots & Pans
> Crockery & Cutlery
> Tent for 2 people
Our used 4×4 sales office in Sydney can also convert Used Toyota Prado 4×4 Landcrusier into a great 4×4 bushcampers!   Just call our team about bushcamper conversions on 0421 101 021.  We can offer you a great value used bushcamper conversation at the fraction of the price you would normally pay.
Used Toyota Prado 4×4 Landcrusier for sale contact Travelwheels
If you need more help or some advice about which used 4×4 is the best option for travellers to buy when visiting Australia, then call us!  Our number in Sydney is 0421 10 10 21 and we will be all we can to give you good advice about buying used landcruiser from our Sydney depot.  You can send Travelwheels 4×4 sales an email at [email protected] Why not pop by our main depot in Sydney at 11-15 Clevedon Street, Botany, 2019, Sydney to arrange a test drive and speak to our team.  Alternatively you can call us on Skype (our Skype name is travelwheels) for more info on this used 4×4.