Cheap Camper Hire Cairns – Queensland
Cairns is the best City to find cheap camper hire Cairns deals!  There are lots of companies doing campervan hire, so super competitive, so this is a good place to look for cheap deals on campervans.  Travelwheels lowest prices for cheap camprevan hire start from Cairns back to Sydney. We beat all competitor quotes so call our cheap camper hire cairns team on 0412766616 and we will not be beat on price for Cairns to Sydney Campervan Hire
Exploring Cairns with a campervan
There are plenty of beautiful rest areas and camp sites where you can park for free around Cairns you can explore.  Why not grab a Cheap Camper Hire Cairns deal from Travelwheels and explore the breathtaking Cape Tribulation? The Cape is right in the heart of the Daintree Rainforest, so there is plenty of things to do!  Where else can you find a World Heritage Listed Rain forest next to the Great Barrier Reef!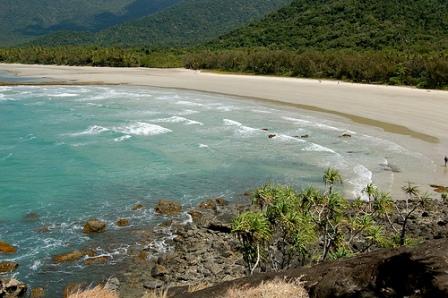 When is the best time to visit Cape Tribulation?
Remember the seasons are the reverse of the Northern hemisphere and on top you have the wet and dry season as well!  The Cape Trib Wet Season usually starts around February or March with heavy rain! Please plan ahead as sometimes roads will be closed due to flooding!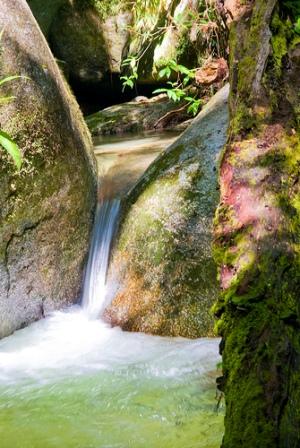 The most popular time to visit the Daintree Coast is in July and August.  However it does get busy and we recommended booking tours and especially hotel accommodation before arrival.  As you have hired a campervan, you will have free accommodation [email protected]!
The staff at Travelwheels Cairns branch recommend travelling or exploring this area between October – November.  This is when the locals say it is the best time to visit the area.  The sea is usually calm, less tourists and the humidity is relatively low.
The "Cape Tribulation Camping" offers you a tropical paradise with beach front camping!  The Great Barrier Reef is so close you can nearly swim there! 🙂 This caravan park also gives you the option to go for a great walk through the Daintree Rainforest!
Cheap Camper Hire Cairns – Daintree River
Travelwheels recommends parking up your campervan in the Daintree Riverview camp site and stay a couple of days! This caravan park is located next to the beautiful Daintree River, with views of the lush, tropical, rainforest clad mountains beyond.  This is a great place to stay for a while and explore this area.
The Pinnacle Village Holiday Park is just about an hours' drive from Cairns and also surrounded be the Worlds Heritage Rainforests and the Daintree National Park Reserve. It's perfect for a fantastic campervan hire Cairns escape while enjoying a secluded beach front holiday experience.
If you look for a nice hot shower close to Port Douglas stop by the BIG4 Port Douglas Glengarry. Beside the good location they also have a great outside pool with a great water slide and loads of great facilities here!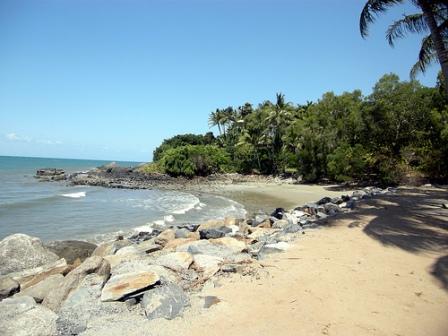 If you are heading back towards Cairns, with your Travelwheels Cheap Camper Hire Cairns van, then why not check out the family friendly Cairns Villa & Leisure Park.  This place has 3 acres of camp sites set amongst lush trees and palms and about 11 acres of stunning tropical gardens for you to explore.
Contact Travelwheels Cheap Camper Hire Cairns
For more ideas for your campervan holiday in Queensland feel free to drop us a line at [email protected] or contact us directly on 0412 766 616
If you would like to get a first impression of our campervans we would be more than happy to welcome you in our Travelwheels Campervan Hire Cairns depot at 9 Donaldson Street in Cairns 🙂
Cheap Camper Hire Cairns – Price Checker:
Check out our latest deals on Cheap Camper Hire Cairns specials by entering your dates below in our Price Checker!  Travelwheels Campervan Hire Cairns offers great value for money Cheap Camper Hire Cairns specials, so check us out!