Driving in Australia what you should know
Think of going for a Travelwheels Campervan Hire Australia Holiday?  We have plenty of advice on Driving in Australia tips for you.  Our staff can speak deutsch, Français and even English!  We are happy to help and you can call us in Sydney on 0412766616.  You can email Travelwheels Campervan Hire Australia for more driving tips.
Driving in Australia Tips from Travelwheels Campervans
Many travellers who are planning a journey through Australia decide to do this by hiring a campervan in Australia. This is a great way to see a lot of this huge country because you can stop wherever you like. So you are really independent!  However you have to be careful so we have some basic Driving in Australia tips to help you plan your journey.
Please drive on the left hand side of the road!
Once you are in Australia, you need to be aware that you have to drive on the left side of the street! If you haven't done it yet, it will take some getting used to! It would be a good idea to practice on a quite road or a parking area.  Roundabouts are tricky and Travelwheels Campervan Hire Australia recommends being careful whilst approaching them!
Driving in a foreign country also means changing your habits and adapting to the local rules. You will have to drive on the left hand side, follow Australian road rules, avoid driving at night time and be careful of distances, especially in the Outback! In this article we will tackle all the aspects you need to be aware of before starting your road trip in Australia!
When preparing your road trip through Australia, beware of distances!
Australia is a huge country. If you decide to travel around by car, make sure you plan your Australian road trip ahead and, above all, make sure you have enough time. You do not want to be driving all day long, you want to lay on the beach, go surfin', go scuba diving, sky diving, … In one word you want to relax! When it comes to road trip planning, keep in mind that this huge territory is the size of Europe, and the road network far less dense than back home. To be safe, consider driving 1000 km per week maximum.
Watch out for speeding in Queensland!
Another important driving in Australia tip is watch your speeding in Queensland! It is important to be careful and respect the traffic rules!  Take Queensland for example, where it could be very costly if you drive too fast!  The average fine for 10kms over the speed limit is roughly $1000!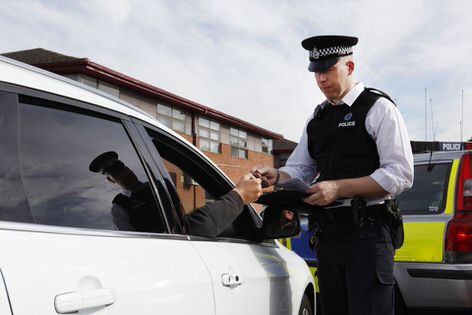 Driving tips in Australia – watch out for drinking and driving offences!
Regarding alcohol, Australian government apply very hard fines up to $3000 if the blood alcohol concentration is between 0.05 and less than 0.08 for low range and your first offence!
For certain drink driving and excessive speeding of offense an immediate loss of licence applies. Drivers who commit a serious drink driving offense must have an alcohol interlock (breath-testing) device fitted to their vehicle for a period of time at the end of their licence disqualification.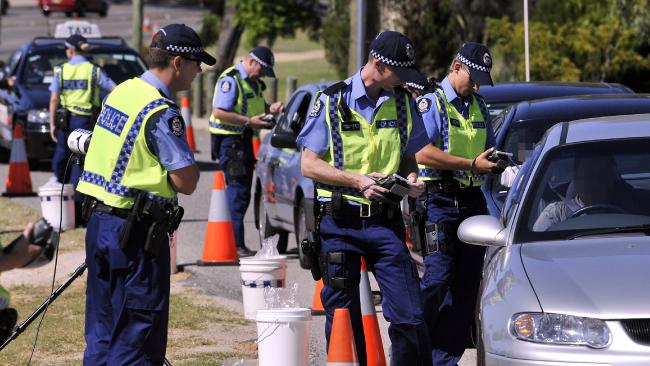 A serious drink driving offence is defined as:
a second or subsequent offence, within a period of five years, of driving with a blood alcohol concentration (BAC) at or above 0.08
driving with a BAC at or above 0.15
driving under the influence of an intoxicating liquor
refusing to provide a sample of breath or blood for the purpose of alcohol testing.
Driving in Australia – don't camp in the streets in Byron Bay!
Most places in Australia will allow you to free camp.  However here is a good driving in Australia tip from Travelwheels Campervan Hire Australia!  Do not free camp in Byron!
If you go to Byron Bay do not sleep in your car or campervan within the city limits!  There is a local rule by the council that states this is illegal!  They will wake you up at 2am in the morning and issue you a fine on the spot!  Then you will have to move on and be out of pocket by $200 ouch!!!!!!!  Here is link to the official Byron Bay website for more info about Byron.
When driving in the Outback, stop before night time!
During your road trip, you must be very careful at night time, especially around dusk and dawn as there can be  many accidents on Australian roads. The reason: most animals are nocturnal, i.e. they come out at night. Kangaroos and emus in particular can be very dangerous for your car and of course for your safety. You won't meet them very often during the daytime, as they normally sleep and come out at night for hunting. Kangaroos and emus are both very insensitive to light, reason why they won't move or jump quick enough from the road. This means it is often too late to be able to escape or avoid a collision with the vehicle. So remember to drive early, slow down at the end of the afternoon and stop driving before dusk, especially when driving in the Outback!

Whilst driving in Australia, follow Australian rules!
You could end up in trouble if you don't respect the rules during your road trip in Australia. Lots of road accidents are caused by drinking and speeding. In reaction to this problem and to enhance responsible driving, the police are conducting alcohol checkpoints and monitoring speeding at all times. The legal breath alcohol limit here is 0,05. Both speeding and drink driving offences in Australia are punishable with severe penalties and expensive fines. Therefore – No drink driving and no speeding in Australia! If you respect these instructions you will have a safe journey through Australia.
Driving in Australia tips from Customers
When hiring a campervan in Australia there are a couple of things and rules you should know before you start driving a campervan in Australia. This is why Travelwheels Campervan Rentals has written this article which provides you with information regarding toll roads, safe driving tips, road rules, driver education, and the risks of alcohol, drugs and speeding.
Toll roads are found in the metropolitan areas of Sydney, Melbourne and Brisbane.  Your campervan hire registration plate will be photographed when you go through the toll and it's your responsibility to make sure you have paid for it before or within 48 hours of using it.
Remember that the use of mobile phones while driving your hired campervan is strictly prohibited. The penalty is a $225 fine and loss of 3 demerit points!
When hiring a campervan you must have a valid passport or similar travel document acceptable. Do not forget also to get your international driving license attached to the original.
Travelwheels Campervan Rentals recommends having a GPS device or at least a map when you explore Australia!
The speed limits are strictly monitored by law enforcement, and speeding may result in an infringement notice and fine. Speed limit is 50 km/h in towns and cities and 100 km/h on highways and regional roads.   Check out this page for more info on driving laws and offenses in Australia.
Be sure you keep your tank of fuel always full. Petrol (gasoline) costs approximately AUD$1.10-$1.40 per litre and Diesel costs approximately AUD$1.25 per litre.
Travelwheels Campervan Rentals advices not to drive a campervan at night time outside of town areas due to wildlife. The risk to have an accident is very high and can cost you a lot of money. Enjoy your nights and relax or have fun!
You must not drive your hired campervan if you are drinking! Drink driving laws in Australia are very strict and there are often random checks made on drivers to test their alcohol levels.
Apart from left driving, Australian road rules follow international standards 🙂
If you remember our Driving in Australia tips, you will definitely  have a good time! You can sleep in national parks or just stay overnight at the beach and wake up to the sound of waves crashing on the shore. Above all, fuel in Australia is much cheaper than in Europe. So it's a good alternative to travel in your own car rather than travelling by bus and sleeping in hostels. You will have everything in one: a kitchen, a bed and a vehicle!
Campervan Hire Australia Price Checker
If you are looking for good value for money Campervan Hire Australia specials, then check out deals below.  Just enter your dates and pick up and drop off cities to get Travelwheels Campervan Hire Australia best specials offers.  You can call us on 0412766616 and we can give you a quote over the phone for Campervan Hire in Australia