Sydney campervan hire deals – we beat competitor prices!
Travelwheels Sydney campervan hire deals!  We beat all competitor prices for camper hire starting and finishing in Sydney.  Call our team on 0412766616 or email Travelwheels Campervans here. As long as it's not for a xmas booking, we are guaranteed to beat any competitor quote for Sydney to Sydney Campervan hire for longer than 3 days.
Top 3 Sydney Campervan Hire Trips as recommended by customers
Ok, you want to book one of our sydney campervan hire deals, but not sure where to go?  Below is a list of the top 3 sydney campervan hire trips as recommended by our customers.  These all start and finish in Sydney.  They give you a great chance to try out a campervan holiday at a low price.  You will get to explore three amazing areas close by to Sydney and have a wonderful time.
Sydney to Port Stephens campervan road trip
Port Stephens is one of the Dolphin Capitals of Australia!, It is only a three hour drive north from Sydney, and the perfect place for your first campervan holiday.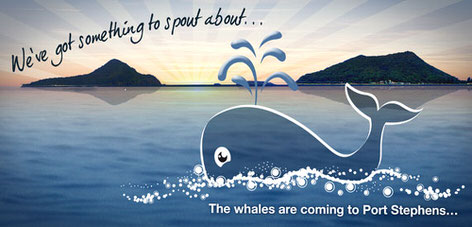 As you will be sleeping in your campervan you will be saving money.  Therefore you will have more time to do cool stuff like Whale and Dolphin Watching!  How about 4WD tours, surfing, horseriding, parasailing, sea-kayaking and loads of wonderful beaches and walks you can do for free!
Sydney to Blue Mountains & return Sydney
This is a very popular short term Sydney Campervan hire route.  You get to see the best of the blue mountains by exploring the area in your travelwheels campervan.
Sydney to Jervis Bay – Dolphins, whales & beaches!
This is another very popular short term Sydney Campervan hire route.  Jump in to your campervan to see the dolphins, whales, kangaroos and of course the whitest sand in the world!
Below is a link to travelwheels campervans free trip planner with information about Dolphin tours and the beach with the whitest sand in the world!
Click here for free driving Sydney to Jervis Bay trip planner
Christmas Sydney Campervan Hire
We have lots of bookings for Sydney Christmas Campervan Hire, so this means all our campervans have to stay close to Sydney.  This means there is a golden opportunity for you to book one of our Sydney campervan hire deals!  You can save a lot of money by booking before the big xmas rush!  You can save up to 50% off xmas peak season rates when you book ten days before and return the campervan back to our Sydney depot before the 20th of December.
Contact travelwheels campervans
Call travelwheels on 0412766616 and ask for our Sydney Campervan Hire deals!  Remember as long as it is not during peak xmas time, Travelwheels will beat all our competitor prices for Sydney campervan hire starting and finishing in Sydney.
For more information you can email us at [email protected] or visit us at our Sydney campervan hire shop on 195 William Street in Darlinghurst! 🙂
We are looking forward to seeing you in Sydney.  Remember our friendly staff are always here to chat about planning your trip to Australia.  We love travelling around this country and send us an email and we will help you plan your trip around Australia by emailing us here
Campervan Hire Australia - book direct for cheap deals!