Cairns Campervan Hire Deals with Travelwheels
Are you looking for great Cairns Campervan Hire Deals? There are lots of companies out there doing camper hire from Cairns.  However with Travelwheels Campervan Hire Cairns branch we guarantee to beat all competitor quotes to Sydney!  Call our team on 0412766616 for latest offers!  Already have a quote, then email it to us at [email protected] and we will beat it back to Sydney!
Cairns to Sydney Campervan Hire Price Promise
Remember we will not be beaten on Cairns to Sydney campervan hire for bookings over 14 days!  Give our Cairns branch a call on 0412766616 for more details.  We beat all competitor quotes with our campervan price match guarantee back to Sydney. Therefore we don't care if the quote is from Camperman, Jucy, TAB, Mighty, Hippie, Spaceships and any other company!  We will even beat online resellers such as CamperTravel or Motorhome Republic!  All you have to do is send us their quote and we will beat it during non-peak season!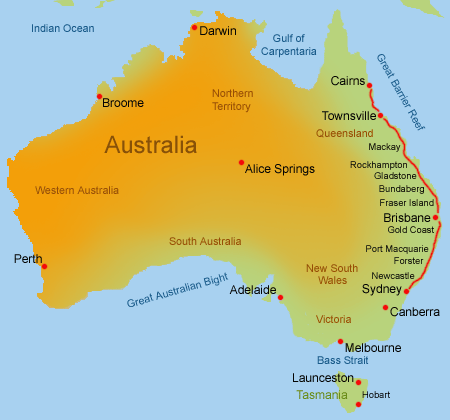 Here are some customer reviews on facebook about our great deals! Travelwheels will not be beaten on price for cairns to Sydney campervan hire! In the unlikely event you find a better price, then we want to hear about it!  If you can find the same vehicle from any of our competitors or price comparison websites, then we want to hear from you!  We are specialists in Cairns to Sydney campervan hire!  We will match all quotes for 14 days or more between Cairns and Sydney and discounted the deal by another $25 to get the business!
Email or Call if you find a cheaper price!
You don't have to book and then contact us at travelwheels campervan hire in Cairns.  Just contact us via email [email protected] or call 0412766616 in English, deutsch or français.  All we need is your exact travel dates, start and finish locations and your contact details.  Just send us our competitors quote via emailed or texted to our team.  As long as we have stock sitting around in our depot in Cairns, then we will match and beat that price back to Sydney for you!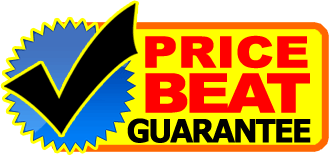 Terms for Cairns to Sydney Lowest Price Guarantee
Our Cairns to Sydney price match Campervan Hire Deals in Cairns hire guarantee applies to renting the exact same vehicle for the same duration, and must be for 14 days or more.  Unfortunately we do not price match on less than 10 day trips from Cairns to Sydney.  It has to be for the same time of year,  similar vehicle age, specs and be in stock.
Price match guarantee only applies to advertised deals or written quotes for Campervan Hire Deals in Cairns.  You must email or text us the original quote so we can compare and check rates and stock.
Price match guarantee is only valid prior to booking, not after you have booked. Unfortunately we cannot match prices once you have a confirmed reservation with us.  The reason for this is due to the constant fluctuation of campervan hire rates throughout the year to meet demand.
Price match guarantee is subject to availability and does not apply during peak season or official holidays in Australia. Our price match guarantee is a serious promise to beat any competitor's legitimate price offer.  However we reserve the right to refuse to match a price at any time.  The main reason this happens is due to some websites may have an incorrect/out of date rates showing, or a quote may have been modified by the customer.
Now you know what our campervan hire cairns to sydney price match guarantee is all about, now let's talk a bit more about exploring cairns with a campervan.
Explore Cairns with Travelwheels Campervan Hire Deals in Cairns
Cairns is the gateway to the amazing Great Barrier Reef, a must see in OZ! Exploring this amazing place with so many breathtaking landscapes and wonderful things to do is a must!  Travelwheels Cairns branch recommends doing your reef tour before you pick up your campervan.  This way you are not paying for campervan rental in cairns whilst swimming in the sea!  In the meantime you might even want to consider a fly drive campervan hire deal as a good way to save money. Here are some customer reviews to give you some more feedback about travelwheels.
Things to do in and around Cairns
Cairns is the best City to start your Travelwheels campervan hire trip along the Great Barrier Reef!  Once you have checked our the reef, what else is there to do?  Here is our guide to the top ten things to do in Cairns for you to read. There are also plenty of beautiful rest areas and camping sites around this amazing city where you can park for free! So why not get one of our specials on Cairns Campervan Hire Deals to explore breathtaking Cape Tribulation?  Here is our guide to weather in Queensland that is worth reading as well.
Cape Trib Camping is just one of the fantastic camp grounds and offers you a tropical paradise with beach front camping! The last time we checked their google reviews it was 4.7 stars out of five, so it has to be good!  The Great Barrier Reef is so close you can nearly swim there! 🙂 This caravan park also gives you the option to go for a great walk through the Daintree Rainforest!  A great place to chill out for a few days whilst exploring the area.
Cairns Campervan Hire Deals – 2-5 Person Campervans
Whether you are a couple, a family or a group of friends, drop by and check out our many different Campervan Hire Deals in Cairns suitable for 2 to 5 persons. At our Cairns branch we offer fully equipped campervans with everything you need for your perfect campervan holiday trip along the East Coast. We do have depots all around Australia in popular cities such as Sydney, Brisbane and Melbourne.  This means you can do one way campervan hire with Travelwheels.
Cairns Campervan Hire Deals – Contact Travelwheels
Feel free to check out our cairns campervans for hire on our website or if you are in cairns, pop by our cairns depot which is close to the airport.  Feel free to send us an email at [email protected], call us for free on 0412 766 616 or skype with us (Skype name: travelwheels).
Cairns Campervan Hire Deals –  Price Checker!
Remember Travelwheels Campervan Hire will beat all our competitors on Cairns Campervan Hire Deals!  Check out our low rate on cairns campervan hire below by entering your dates and we will do our best to get a great deal on campervan hire in Cairns.  Remember our cheapest deals are always back to Sydney.  However Cairns to Melbourne via Sydney is another great option which we can do great deals on as well!