Used Toyota Hiace Campervan for sale Sydney – Travelwheels
Used Toyota Hiace Campervan for sale
Travelwheels have this great used Toyota Hiace Campervan for sale in Sydney at the moment.  Right now we are selling off our older ex-rental campervans because we have ordered some new ones! Therefore right now is your opportunity to pick up a bargain!  Give Shaun a call on 0421101021 to check out what we have left for sale!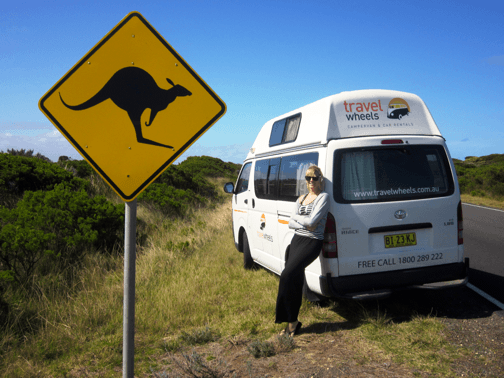 Used Toyota Hiace Campervan ready to go!
This used toyota hiace campervan for sale is fully serviced and ready to go! It has been professionally cleaned and the stickers removed so it's ready to go around Australia!
The interior of our 3 Person Toyota Hiace campervan is perfect for those planning a big trip around Australia. It has a great kitchen area and has worktops to prepare food, sink and two-burner gas stove, microwave, fridge and freezer, water tank, air conditioning, two batteries, and plenty of storage space as well!
The great dining area easily converts to a big double bed and there is even a single bed in the roof as well!
This ex-hire used Toyota campervan from Travelwheels Sydney is perfect for getting out there and exploring Australia! It will give you all the comfort of home while still having the freedom that buying a used Toyota hiace campervan for sale will give you!
Used Toyota hiace campervan main features:
Make Toyota Hiace Campervan
Model 2007
280 000 kms
Service History which can be printed out for inspection
A/C, Central Looking
Kitchen with fridge, stove and Microwave, Sink & water tank
Dual Battery System for the fridge, interior lights and water pump
Comes with all the living, sleeping and camping equipment you need
Why buy used Toyota Hiace Campervan from Travelwheels?
> 12 Month Warranty / No Kilometre limit
> 12 Month Road Assistance Service
> Buyback Guarantee up to 50%
> Pink slip
> Six-month Registration or rego with all Used Toyota Hiace Campervan for sale
Contact travelwheels
If you need more information about our used Toyota Hiace campers for sale in Sydney, or across Australia feel free to call travelwheels used campervan sales on 0421 10 10 21
You can email travelwheels campervans at [email protected]
Our friendly used campervans for sale team are always happy to help you. If you have any more questions feel free to get in touch 🙂
Visit Travelwheels used campervans for sale depot in Sydney
Why not pop by our office in Sydney?  Remember you can try any of our used Toyota Hiace camepervans before you buy!  Here is our address in Sydney at 11-15 Clevedon Street, Botany, 2019, Sydney.