Toyota Automatic Camper for Sale in Sydney – 2 Person Campervans
Travelwheels has introduced a new style of campervan for sale in Sydney.  We can now offer a fantastic deal on this ex-hire Toyota Automatic camper for sale with 12 months warranty.  These two person automatic campervans are brilliant for anybody wanting to buy a compact Toyota campervan with automatic transmission. Therefore don't delay and call our team on +61412766616 for our lowest prices on automatic campers!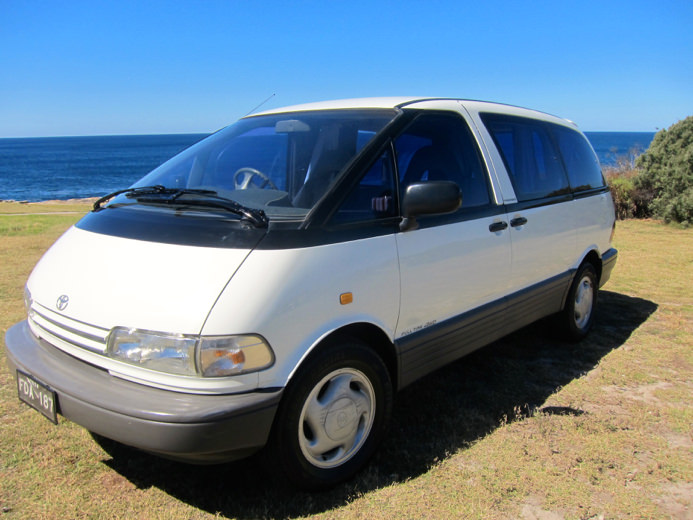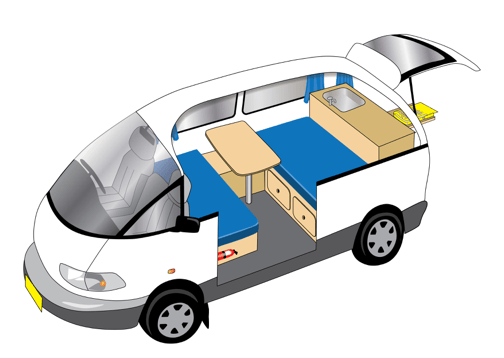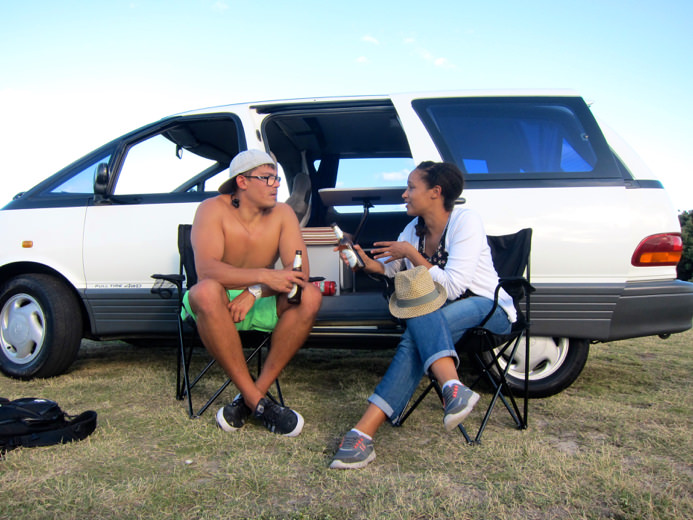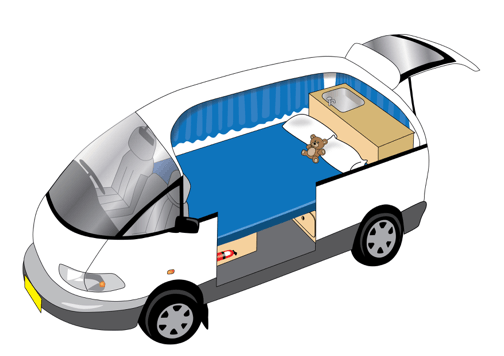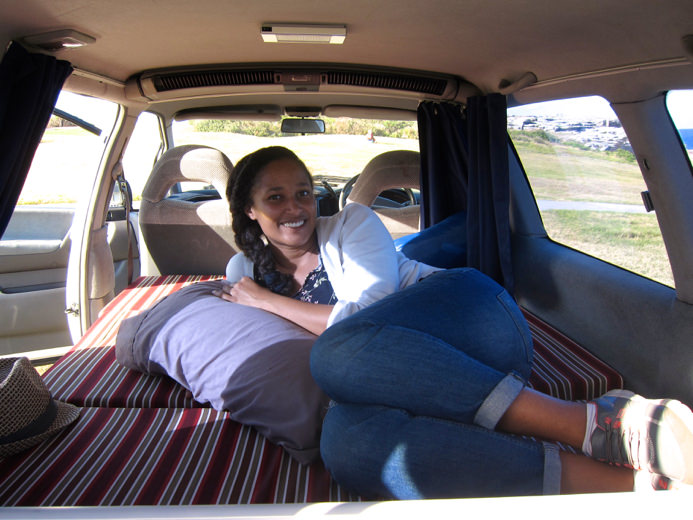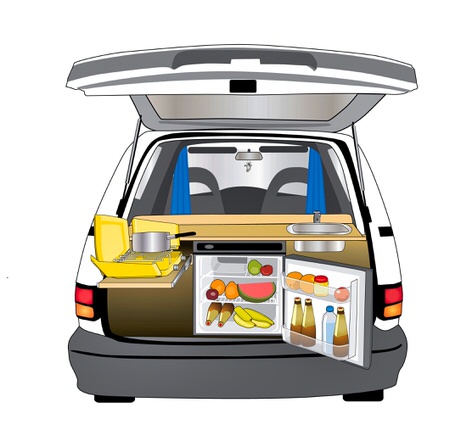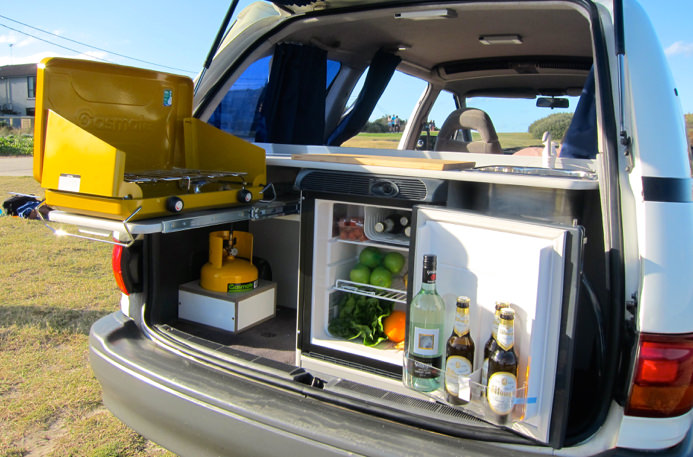 These automatic Toyota campers come fully loaded!
Firstly, with travelwheels, all our campervans are fully checked and now ready to sell direct to the public.  This Toyota Automatic camper for sale comes fully loaded with loads of gear included in the price.  Furthermore, a lot of our competitors also charge you for sleeping bags, chairs, when buying an ex-rental campervan.  We make sure you get all the cooking, living and sleeping equipment included in the price! To summarize, look at this list below as an illustration of all that is included!  Remember the equipment we supply is already included in our price for this Toyota Automatic camper for sale in Australia.
12 month warranty on engine and transmission
Sleeps and seats two adults
Comfortable double bed (1.70m x 1.35m)
Proper 35L fridge and not a tiny mini-fridge or icebox!
Automatic transmission or gearbox on all auto campers
Air conditioning and power steering included
2 x burner gas stove & 2 kg gas bottle (not cheap gas canisters which are expensive to cook on!)
2 x bed linen, sleeping bags and folding chairs included in the price
All cooking equipment included in the rental
10L water tank and sink for cooking/washing
Automatic campers for sale with no bold graphics or colours
First of all, Travelwheels automatic campervans do not have big bold graphics plastered all over the side of the vans.  Therefore this makes it easier to do free camping in Australia! This is a point often overlooked by people looking to buy an ex-rental campervan hire here in Sydney.  We can guarantee that when you buy a Toyota Automatic camper for sale from Travelwheels they will be fully cleaned and no stickers on the side or back of the campervans.
This, therefore, means everyone you will not look like a tourist on holiday in Australia!  You will not stand out on the side of the road as a result of massive graphics.  With our clean campervans, it's easier to remain anonymous.  This way you don't feel like you are a mobile billboard adverting a campervan sales company in Australia!
Toyota Automatic Campers with fridge and no icebox!
Most of our competitors who are selling ex-rental campervans have either a super small fridges or even an icebox in their campers!  For example, Wicked, Jucy, Travellers Autobarn or Spaceships all have either iceboxes or tiny fridges!  With travelwheels, all our small 2 person automatic campervans come with a 35L  fridge fitted as standard.  This means you will have plenty of space for your food, and some beers as well!
Cooking in our automatic campervan – 2 burner cooker!
Furthermore, another positive thing about this great Toyota Automatic camper for sale is the kitchen area.  Some of our competitors only have a tiny one hob gas cooker with a small gas canister!  Imagine trying to cook a simple meal with only one hob!  How are you going to cook spaghetti and sauce with a single hob! With travelwheels, we supply you with a twin burner cooker.  In this case, the cooker also has a fold out wind guard to make it easier to cook.
You get a standard 2kg gas bottle which by the way is cheap and easy to refill.  Drive to any BFC store, some campsite operators or service stations on the side of the road in Australia and you will be able to get a refill here.  These refillable metal gas containers are better for the environment.  They are especially way cheaper than those tiny gas canisters from some of our competitors!
In the meanwhile, here are some handy hints and tips about how to cook in a campervan.   We found this link on the BBC website which will help you save money on your trip.  Here is a Deutsch and Français links as well, Tip auf Deutsch – Gut kochen im wohnmobil.   Tip en Français – cuisine en camping car
We speak your language – contact us in English, or Deutsch
You can contact our friendly team to inquire about this Toyota Automatic camper for sale you can write to us in English or deutsch.  We have staff from Australian and Germany have travelled all over this incredible country.  Therefore we can help you plan your trip and speak your language!  Remember we are not faceless on online campervan sales without a depot in Sydney.
We have a Toyota Automatic camper for sale depot in Sydney, and you can pop by and test drive any of our campervans. Why not pop by and test drive an automatic campervan before you put down a deposit?  Read some of our customers reviews here. Our address for our Sydney Branch is 11-15 Clevedon Street, Botany, 2019, Sydney.  Click here to view a map of Sydney depot.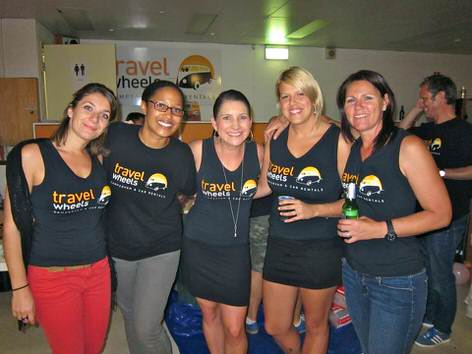 We sell a range of campervans in Sydney!
There are lots of good reasons to buy this Toyota automatic campervan for sale.  As already mentioned it drives like a car but sleeps like a campervan.  It's a Toyota, so reliability, comfort and a high resell price is a good start!  We have been selling Toyota small campervans for over fifteen years, so the team know what works.  We look forwards to welcoming you to the depot to test drive these great small campervans.  To conclude why you should buy from us, check out our benefits below:
Full mechanically serviced with Roadworthy Certificate (Pinkslip)
With six-month Registration (REGO) & Insurance (Green Slip)
12 Months Warranty On Engine and Gearbox
24/7 days a week Australia wide Roadside Assistance
Guaranteed buy back up to 50%
Optional "try before you buy" scheme
If this camper is sold, then check out this small Toyota camper for sale as a good option
Test drive our used campers in Sydney!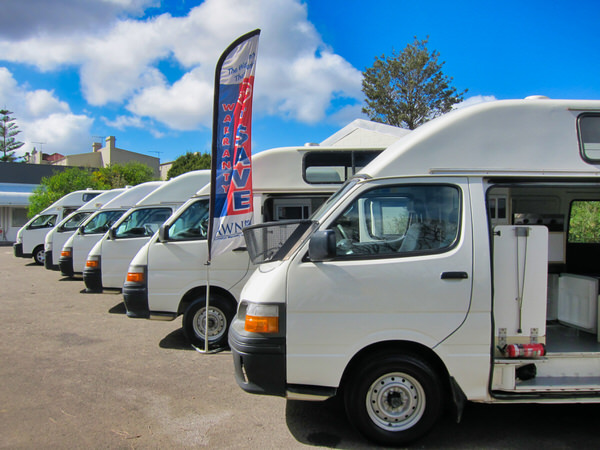 You are welcome to visit our used campervans branch here in Sydney at 11-15 Clevedon Street, Botany, 2019, Sydney.   Just come on down and jump into one of these Toyota campervans for sale.   Head out for a test drive, and ask as many questions as possible.  We know once you go for a drive in this camper,  you will need this campervan for your next adventure!
Contact travelwheels campervans
There are plenty of ways to contact our friendly team.  We are here to help answer any questions about this small Toyota campervan for sale. Feel free to email us at [email protected].  Why not call our friendly sales team (we speak Deutsch and English) on 0421101021.