Campervan Hire Australia Frequently Asked Questions – FAQ
Below is a list of the FAQ (Frequently Asked Questions) our customers have asked us about campervan hire in Australia
Click on the boxes below to read our FAQs about campervan hire Australia specials with travelwheels campervans.  If you have any further questions you can send us an email any time at [email protected]
Should I hire or buy a campervan in Australia?
This is probably the joint number one question our customers ask Travelwheels Campervan Hire when they are looking for an adventure holiday in Australia. Therefore we have written a simple guide which explains when it is more suitable to buy a campervan and when it is actually better to rent one in terms of value for your money.
Click here to go to our RENT Vs BUY A CAMPERVAN PAGE for more information
How old to hire campervan in Australia with Travelwheels?
With Travelwheels Campervan Hire you only need to be over 20 years old to hire one of our campervans if you want to take out the full insurance cover.
If you are aged between 18 to 20 years old, then you can hire a travelwheels campervan and can have a reduced insurance bond of $1000 for only an extra $10 per day.
To hire a campervan you must have a valid full drivers licence, and not a provisional "P" or "L" plate licence holder.  If you are an overseas traveller with a driving licence written in a language other than English, it's worth getting an international licence or a translation of your licence just in case you are stopped by the police.
Click here to view travelwheels campervan hire vehicles
Popular Customer questions about hiring campervan in Australia
Are you interested in booking a campervan hire holiday in Australia? We get loads of people emailing our team asking all kinds of questions.  Our team is here to help plan and book your road trip in Australia. Below are some of the common questions our customers have asked us in the past.  If you have any further questions, you can email Travelwheels at [email protected].
Can I hire a campervan in Australia with European driving license?
Can I drive in Australia with a European driving license? This question always generates a lot of emails.
You can hire a campervan in Australia with your European standard driving licence. Note – we only accept full driving licenses (not provisional or 'p' plate licence holders sorry).
My driving license is not in English, can I hire a camper?
Yes, you can book and hire a campervan with us. If your license is not in English, then you have to do a few more things to be legal in Australia. If your home license is not in English, then you will need either/or to be legal in Australia.
When driving in Australia, you must carry your original license at all times. If in a foreign language, then you will also need to take IDP or official translation. We look forward to laughing at your driving license photo when you book a campervan!
Does travel insurance cover Campervan Hire in Australia?
The thing about campervan hire insurance is this; you don't need it until you need it!  Many people believe their travel insurance policy will cover them!
Travel Insurance Policies do not cover hiring campervans!
In the event of an accident, your policy will not cover you for damages involving campervan hire. Please read the small print of your travel insurance policy. Unfortunately, we have many sad examples to back this up! We had customers in the past not taken out campervan insurance and then had an accident! They have been liable for thousands of dollars of damages!
Advice about campervan hire insurance in Australia – read our guide
contact us! We have written a guide to campervan hire insurance in Australia. It's well worth reading, and we have tried hard to make it easy to understand!  If you are thinking about buying a used campervan we can help organise insurance as well.
2 Person Campervan Hire – is it easy to drive on left-hand side as I am from Europe?
If you have never driven on the left-hand side, we will help you. When you pick up your campervan, we talk you thought everything you need to know. We can sit in the passenger seat and drive around the block to make sure you are comfortable first.
Our 2 person campervans are easy to drive. These have excellent fuel economy and also easy to park up in the cities. All our 2 person campervans have an automatic gearbox. This makes driving way more relaxed for our overseas customers. It allows you to forget about the gears and concentrate on the road!
How much does it cost for an additional driver?
Many of our competitors charge extra to add more drivers! When you book a campervan with Travelwheels adding an extra driver is FREE OF CHARGE!  We add both driving licenses to your reservation at no additional charge.
Campervan Rental Price Promise Guarantee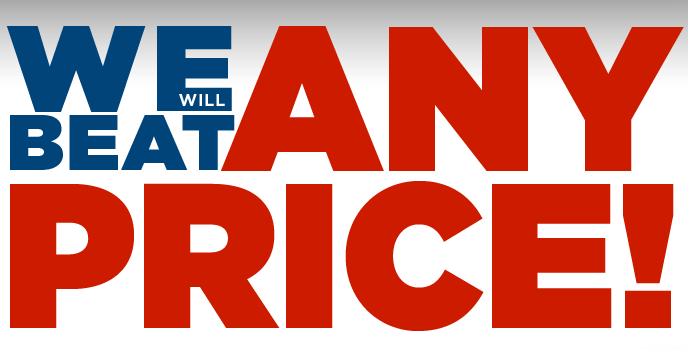 We love giving our customers great value for money campervan hire deals! However, if you do find a lower price online, we have options! Check out the Travelwheels Campervans Price Match Guarantee! 
The price you see is the price you pay! No hidden charges or extras to pay when you hire a campervan in Australia with us!
If you have found a lower quote – contact us asap! 
If you have found a cheaper price, we will do our best to price match our competitor quotes! We are especially good at beating all competitor quotes for Sydney to Sydney Campervan Hire.  NOTE – not over Christmas, New Year and Easter as we always sell out sorry!
We speak your language – book your campervan in Deutsch, Français, English and more!
Most of our customers come from Europe. We can help you book your campervan in your language. Wir spechen deutsch and nous parlons Français ici ! 
We have dedicated websites in your languages to help you plan your trip. Check out Travelwheels website in different languages! 
Automatic rentals for Australian, NZ or USA customers
The 5 Person camper is the most requested or sold out vehicle during the peak season!  For instance, our Australian, New Zealand and American customers love to book this van! It's easy to drive with smooth automatic transmission. We have plenty of positive customer reviews for these camper vans.  They all mention how comfortable these vehicles are on the road.
If you are looking to book a family campervan holiday, then this is the vehicle for you. Brilliant for families as they have two child seatbelt points. Here are some tips from a fellow traveller explaining how to survive living in a camper in Australia!   Here is a link to another page about planning a campervan hire holiday in Australia which is a useful read.
My English is bad, can I hire campervan in Deutsch or Français?
My English is very bad, and can I hire a campervan in Deutsch or Français please?
With  Travelwheels campervan hire we will always try our best to answer any of your questions in your own language if possible.
The travelwheels campervan hire website is in a few languages and click on the links below for each language below.
Location van Australia en Français
Camper mieten Australien auf Deutsch

Campervan verhuur Australië
Autocamper udlejning Australien
As you can see our website is translated into a few languages and remember you can book your campervan hire in Australia by clicking here in any of those languages listed above!
Travelwheels Campervan Hire Australia head office in Sydney is located at Shop 2, 191 William Street, Darlinghurst, Kings Cross.  Our friendly staff can speak deutsch, Français, English and also depending on staff rotation Italian, Spanish and Portuguese to name a few languages! If all else fails we have google translate!
Email Travelwheels Campervan Hire Australia
You can email travelwheels in any of the languages above by clicking on the button below.  We are more than happy to help you plan your campervan hire Australia holiday.
Email Travelwheels here
Click on the link below to view our campervans for hire with Travelwheels
Click here to view travelwheels campervan hire vehicles
Sydney to Cairns free route planners – need help planning your Cairns road trip?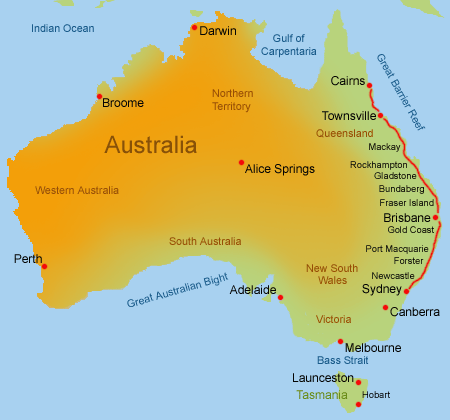 Check out our free Sydney to Cairns campervan route planner page here in English, Deutsch, and Français.
Free Sydney to CairnsPDF download - email us
Travelwheels Campervan Hire Australia
Below is a quick overview of our 3 most popular campervans we hire.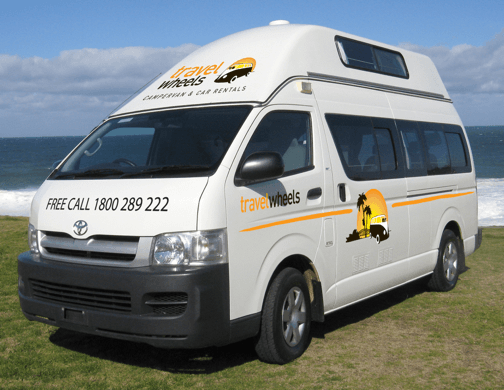 Automatic easy to drive – great for groups & families
Campervan Hire Quick Quote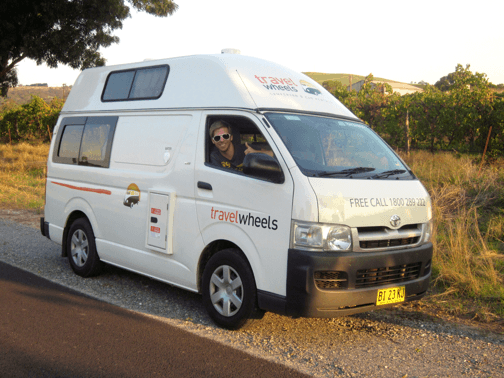 New Shape Camper more space + big comfy beds
Campervan Hire Quick Quote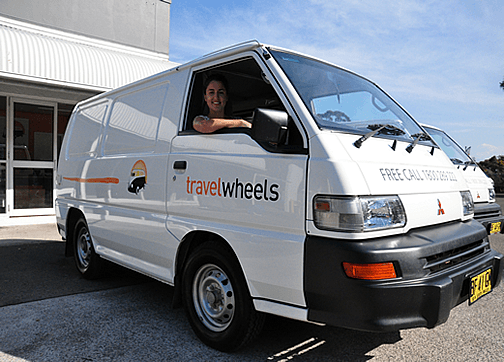 Great value campervan for 2 people + 55L fridge
Campervan Hire Quick Quote
Travelwheels campervan hire staff have travelled all over Australia by camper, and we love to help you plan your trip to Australia with us! You can contact us in English, Deutsch or Français for helpful advice on Campervan hire Australia, or buying used car or camper.
Contact Travelwheels Campervan Hire Australia below
[formcraft id='2′]
Kontaktiere travelwheels Wohnmobil Vermietungen & Verkauf auf Deutsch
Travelwheels campervan hire relocation deals in Australia
If you are looking for a cheap campervan hire relocation deals in Australia, then check out Travelwheels short term campervan hire relocation deals.   These are great value for money short term hires.  All you have to do is email [email protected] or call 1800 289 222 for more information.
Travelwheels Campervan Hire Australia close to Airports
Travelwheels has depots located near to major airports in Australia. This means you can rent a camper from Sydney, Brisbane, Cairns, Darwin, Perth, Adelaide and Melbourne.
Campervan Hire Sydney – close to the airport
If you are interested in Campervan Hire Sydney and are flying in to Sydney, then Travelwheels Campervans could be a good option for you.  We are located less than a 10 minute taxi ride from Sydney Airport (domestic) so very easy to get to our base.
Not only are we close to the airport, but also travelwheels campervan hire Sydney base is right next to the main two highways heading north and south.  Within 5 minutes of picking up your campervan you can be on the road to Brisbane, Cairns.  If you are thinking about Melbourne to Sydney Campervan Hire, then we are less than 5 minutes drive and you are on the main road heading south to Melbourne.  Here is a link to Travelwheels Campervan Hire Sydney depot so you can see how close we are to the airport
One way campervan hire
Travelwheels also offers one way campervan hire, and we are specialists in find cheap deals from Brisbane, Cairns, Melbourne and Adelaide back to Sydney.  If you are heading back to Sydney from any of these cities and need a campervan, then send us your dates and the number of people travelling and we will beat our competitors offers (same style of vehicle, age, condition, insurance, etc)  email [email protected] for specials