Sydney to Cairns Travelwheels Campervans Route Planner
Sydney to Cairns Travelwheels Campervans Route Planner – looking for information about planning a campervan trip from Sydney to Cairns?  Below is our free guide for you to read.  You can also download it for free
Don't worry as Travelwheels Campervans have a FREE Sydney to Cairns Campervan trip planner you can download for FREE from travelwheels campervan hire.
Free Sydney to CairnsPDF download - email us
How long is the drive from Sydney to Cairns in a campervan?
Cairns is about 2600kms away from Sydney. Many people make the "classic mistake" of leaving Sydney in a big rush and trying to do this classic Sydney to Cairns route as fast as possible.
This is very sad, as there are so many wonderful places to visit on the road from Sydney heading towards the sunshine of Queensland. Do you really want to lave Sydney and have a 'driving holiday!'.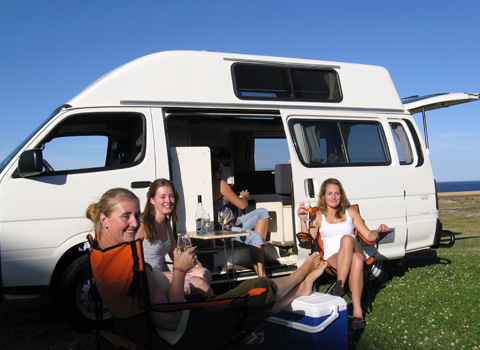 Travelwheels campervan hire Sydney recommends taking about three to four weeks (21-28 days) to explore Sydney to Cairns road trip. This will give you enough time to see all the magic of Sydney on whilst on Australia's most popular campervan trip from Sydney to Cairns without rushing!
Click on the button below for a quick quote for campervan hire from Sydney to Cairns
Get Quote
Travelwheels campervans Sydney to Cairns Trip Planner
Below is the FREE travelwheels campervan hire trip planner from Sydney to Cairns with loads of information on free stuff to do when driving from Sydney to Cairns in a campervan This will give you enough suggestions to have a fantastic holiday from Sydney to Cairns by using our trip planner.
BLUE MOUNTAINS NATIONAL PARK how far from Sydney by campervan?
How far is the Blue Mountains from Sydney by campervan? The Blue Moutains National Park is about 100kms drive away from Sydney. It is a UNESCO World Heritage Site and approximately the size of Belgium.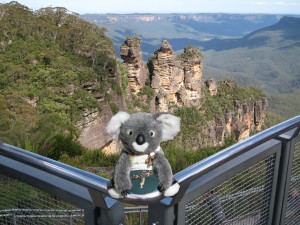 Travelwheels campervan hire recommends stopping for about 2-3 days to get a taster of the Blue Mountains. However if you want to have a really good look, then travelwheels campervans recommends staying here for about a week to fully explore just how special this area is!
Here is a list of some places to visit from our trip planner to help you explore the blue mountains in a campervan:
Stop at Echo point and the Three Sisters
Katoomba – biggest town in the Blue Mountains – lively cafes and train from Sydney stops here
Spectacular scenery and wonderful wildlife in the Blue Mountains National Park
Scenic Cliff Drive along Megalong Valley
Scenic Railway/Skyway – brilliant views
Ride the Steepest Incline Railway in the World!
See fab Views at Govett's Leap Lookout
Visit pretty town of Leura packed with nice cafes and antique stores
Fantastic bush walking – many wonderful walking tracks all for FREE!
Visit Featherdale Heritage Walk
Experience Jenolan Caves
See Jamieson Valley
4WD Blue Mountains Day Trips
THE ENTRANCE 'PELICAN CAPITAL OF AUSTRALIA'
Instead of rushing up the coast in your Travelwheels Campervan, why not check out our trip planner and visit the Entrance! On your trip North it is just 60 mins drive from Sydney and "The Entrance" is situated on the central coast. It's time to get our of your travelwheels cmampervan as The Entrance is known as "Pelican Capital of Australia" and you can see them being fed everyday at 3.30pm!
Entrance is known as "Pelican Capital of Australia"
Mangrove Creek Dam – wonderful spot to chill for picnic without all those crowds!
Park up your campervan and there are loads of fantastic beaches to explore such as Avoca, Copacabana, Killcare, MacMasters beaches
HUNTER VALLEY – Travelwheels recommends 1-2 DAYS
Hunter Valley is New South Wales' best known wine region and is the oldest in Australia. Good place to explore for a few days, and visit some vineyards! Best to park up the Travelwheels Campervan before hitting the wine tours!
NSW largest Wine Region and loads of wine tours
Do an "intro to wine appreciation" course!
Stay on a houseboat on the Hawkesbury River
Relax and enjoy beautiful Hunter Valley Gardens
PORT STEPHENS DOLPHINS & WHALES WATCHING TOURS – 1-2 DAYS
Port Stephens is one of the Dolphin Capitals of Australia, and only a three hour drive north from Sydney. Remember to stop here in your campervan as there are loads of fun stuff to do such as Whale and Dolphin Watching, 4WD tours, surfing, horseriding, parasailing, sea-kayaking and loads of wonderful beaches and walks you can do for free:
Port Stephens Dolphin Capital of Australia!
Resident Pod of 140 Dolphins!
Sandboarding down massive sand dunes!
Only 2 hours north of Sydney!
Approximately 21 times the size of Sydney Harbour!
Myall Lakes National Park
Barrington Tops National Park
PORT MACQUARIE Travelwheels recommends 1-2 DAYS
Port Macquarie is one of travelwheels campervan hire staff favorite places to visit. It's the perfect place to start your Sydney to Cairns Campervan Holiday. It has wonderful beaches to explore and Port Macquarie is famous for it's wonderful Koala Hospital. This is the first and oldest Koala hospital in Australia and was founded back in 1973.
http://www.koalahospital.org.au
Visit Australia's oldest Koala Hospital and see them being fed
Nice place to chill out on the beach
Fantastic beach walks which can go on for hours – very nice place to relax
Explore coastal lakes and estuaries
Explore the rainforest canopy at Sea Acres Nature reserve
COFFS HARBOUR Travelwheels recommends 1-2 DAYS
Coffs Harbour used to the centre of the banana industry in Australia. It is home to the "BIG BANANA!", which started off the craze of building big things by the road side in Australia! The Big Banana will celebrate it's 50th Birthday in 2015! Coffs Harbour is popular for people who enjoy watersports and it's now known for being an adventure playground for travellers.
Muttonbird Island is close by and there is a viewing platform where whales are often spotted between June and November. Coffs Harbour has some very special National Parks close by which are well worth exploring. Travelwheels Campervans recommends visiting beautiful Dorrigo National Park.
Visit Beautiful Dorrigo National Park – and walk amongst the trees
Brilliant Scuba Diving Area
The BIG Banana! Taste a Chocolate Coated Banana!
Sky Diving/Surfing/White Water Rafting/wineries
North of Coff's is a number of fantastic sandy beaches
After the Big Banana it's time to jump back in to the campervan and head for Byron Bay!
BYRON BAY Travelwheels recommends 5-7 DAYS exploring Byron Bay
Byron Bay is a beachside town located in New South Wales, Australia. Byron Bay is approximately 772 kilometres (480 miles) north of Sydney and 165 kilometres (103 miles) south of Brisbane.
Of the the things to do in Byron Bay is to go and visit Cape Byron. This is the most easterly point of mainland Australia. It's a short drive from Byron, so well worth exploring with your campervan.
Loads of things to do in Byron Bay and you can explore the area in the sea, land, and air! Byron Bay is a mecca for "Mind, Body & Soul" retreats and well being centres. It's also famous for arts and crafts markets, stalls and shops.
Travelwheels Campervan Hire recommends staying in Byron Bay for 5-7 days to get the full on Byron Bay Experience!
Byron Bay is also a good place music festivals and live music. It can get very busy when the festivals are in town, so worth checking before you arrive in Byron Bay Here is a list of just some of the festivals close to Byron Bay:
Byron Bay – Bluesfest held at Easter – lots of international and local artist – biggest festival in Byron Bay book in advance
Splendour in the Grass held in July – Big festival with international and local artists
Byron Bay Writers Festival held in late July/early August – lots of writers from Australia
Here is Travelwheels Campervans list of cool stuff to do in Byron Bay
Byron Bay – Best surfing spot on the Coast! – It is known as one of the best surfing spots on east coast of Australia
Sky diving – Byron Bay has become meccas for adventures sports
Visit Ninbin (The hippy town of Australia)
Fantastic World Heritage Forrests so close by and you can explore these for no charge
Night hike to Mt Warning – first place on Australian mainland to see the sun rise! MUST DO and FREE!
Dolphin Kayaking
Good Night life in Byron Bay, Brilliant place to party hard or just chill out….
Visit Cape Byron, which is the eastern most point of mainland Australia.
SURFER'S PARADISE Travelwheels recommends 1-2 DAYS
Most popular holiday destination in Australia!
Nice Beaches!
Ace place to Surf or learn to Surf!
Four different exciting theme parks to explore!
Fab nightlight, it's a PARTY TOWN!
BRISBANE Travelwheels recommends 1-2 DAYS
If you are planning on visiting Brisbane, then travelwheels recommends leaving the campervan at a caravan park. This way you don't have to worry about parking the campervan in the city and take the bus in to Brisbane.
Queensland Capital
Close to Gold and Central Coast Beach Resorts
Visit the man made beach in the centre of Brisbane!
NOOSA Travelwheels recommends 2-3 DAYS
Noose is a lovely place to park up your travelwheels campervan and explore this wonderful area. Travelwheels recommends leaving the campervan and going on a three day canoe trip in to the national parks which is good fun!
Visit the Everglades National Park
3 day Canoe Trips into the National Parks
Fantastic Surfing Spot
FRASER ISLAND Travelwheels recommends 3 DAYS
You can't take your travel Wheels campervan to Fraser Island. You will have to park the campervan up in the town and take the ferry over to the island. You don't need a campervan to expore Fraser, what you really want is a 4×4!
Visit the World's Largest Sand Island!
Have a BLAST hiring a 4×4 and driving around the island!
Camp right on the beach in tranquil surroundings
Explore the beautiful and stunning lakes
Famous Ship Wreck you can explore – Ms. Maheno
Spot Shark and Sting Rays!
Swim through crystal clear water
Brilliant place to see Whales and Dolphins on the seashore
HERVEY BAY Travelwheels recommends 2 DAYS
Hervey Bay is another place to chill in your campervan for a few days. If you are lucky and it's the right time of year you can go on a whale watching tour.
Catch the Ferry to Frasier Island
Brilliant place to go on a Whale and Dolphin tour boat
Tour the world famous Bundaberg Run Factory – FREE samples
Nearby is Mon Repo – watch baby turtles being born on the sands!
AIRLIE BEACH/WHITSUNDAY ISLANDS Travelwheels recommends 4-5 DAYS
Eco Tall Ship Adventures
Scuba Dive
3 day/2 night Whitsunday Sailing and Island hoping
Visit the Great Barrier Reef
Good night life, especially on the weekend
MISSON BEACH Travelwheels recommends 1-2 DAYS
White water Rafting
Sky Diving
Fab place to relax and top up your tan
Good night life, especially on the weekend
CAIRNS – Travelwheels campervans recommends 5-7 DAYS
Cairns – the gateway to the Great Barrier Reef and loads of brilliant day trips and wonderful places to explore in this tropical pardise! Cairns is the fourth most popular tourist destination in Australia. The city of Cairns is known best for its natural beauty which some amazing places so close to Cairns to explore! Here are just a few suggestions from travelwheels such as visit Cape Tribulation, Port Douglas, Kuranda National Park, Palm Cove, Daintree to name a few things! Below is our list of things to do in and around Cairns which will not cost you a lot of money, but will give you a good feeling of what you can see and do around Cairns:
Cape Tribulation
Boat Day Trips on the Great Barrier Reef starting from Cairns
Yorkeys Knob Beach – one of the best kite surfing beaches in Australia
Ellis Beach – 30 mins north of Cairns – nice beach to chill out and relax
Fitzroy Island – take the ferry to Fitzroy and a wonderful place to go snorkelling
Daintree Rain Forrest – beautiful area to explore
Daintree River – Crocodile boat tours and stay at Daintree Riverview Campsite
Port Douglas
Visit Kuranda National Park & Sunday Craft Market
Visit the Northern Secluded Beaches such as Palm Cove and go kayaking around Double Island
Discover the Outer Reef!
Cairns – the adventure Activity Centre of Australia!
Sky Dive Cairns
Scuba Dive Cairns – both the inner and outer reef
From Cairns fly to the Great Barrier Reef – a 45min Birds Eye View Brilliant With a Group of Friends – Very Economical with a Large Group
Athereton Tablelands – spectacular waterfalls such as Millaa Millaa Falls
Mount Hypipamee National Park – visit Mt Hypipamee Crater and Diner Falls
Cairns and the surrounding area is a perfect place to explore with a campervan. It's easier to escape the crowds in Cairns and park up your campervan is some truly beautiful places and see stunning scenery. Travel Wheels campervan Hire Cairns recommends spending 5-7 days exploring Cairns after you have been on the Great Barrier Reef. This will give you a good introduction to Cairns and the surrounding areas.
Free or cheap things to do Cairns – Travelwheels Campervan Hire
If money is tight and you still want to explore Cairns, then here are some tips from Travelwheels Campervan Hire Cairns.
1. FREE SWIMMING IN CAIRNS AT THE ESPLANADE LAGOON – Swimming in The Lagoon. When you are in Cairns, make sure you visit the no charge outdoor swimming pool! It's located on the Esplanade and remember the sun tan location!
2. EXPLORE WATERFALLS OR BEACHES CLOSE TO CAIRNS FOR NO COST! Grab your Travel Wheels Campervan Hire Cairns van and head off to find some of the beautiful waterfalls very close to Cairns. Travel Wheels campervans recommends checking out Barron Falls and the Crystal Cascades which are both close to Cairns. Why not chill out at Palm Cove, which is about a 45 minutes campervan drive away.
3. VISIT THE RAINFORESTS CLOSE TO CAIRNS! Whilst in Cairns why not visit Cairns Botanical Gardens? Very close to the Cairns Botanical Gardens is the start to the 'Red Arrow' which is a nice nature walk. This takes about 30 minutes for the round trip and will take you through the gorgeous rainforest to a spectacular lookout at the top. Another fab thing to do in Cairns without paying an entry free!
4. VISIT CAIRNS MARKETS Well worth visiting the Cairns Night MarketS. It's also a good place to find some cheap food to save you some money at the night markets!
5. VISIT CAIRNS MUSEUM AND CAIRNS ART GALLERIES Interested in learning more about Cairns and Queensland? How about visiting some to the good small art galleries which incredible images of Cairns, the Great Barrier Reef, Rainforests and so much more!
FREE Travelwheels Campervan Sydney to Cairns PDF Trip Planner email us
Travelwheels Campervans Sydney to Cairns trip planner you can download for FREE.
Travelwheels can email you a free Sydney to Cairns trip planner to help make the most of your trip from Sydney to Cairns in your campervan.
Free Sydney to CairnsPDF download - email us
Travelwheels Campervan hire Sydney close to Airport
If you are looking for campervan hire in Sydney that is close to Sydney airport? One positive thing about travelwheels campervan Hire Sydney is that we are only a short taxi ride away from Sydney domestic and international Airports.
Contact travelwheels campervans FREE Sydney to Cairns trip planners
Contact travelwheels campervan hire Sydney if you have any more questions about planning a Sydney to Cairns campervan trip, then send us an email here info@travelwheels.com.au and we will send you a PDF of our Campervan Sydney to Cairns Trip Planner for FREE