3 Person Campervan Hire Australia – low prices, great deals
Are you looking for a great deal on 3 Person Campervan Hire in Australia? Check out Australia's most popular campervan and what's more, our prices are low!  Firstly these Toyota Hiace campervans are unbeatable value for money! Take, for example, the big double bed, great kitchen and comfy lounge with panoramic views!  Secondly, right now we have low prices and specials available!  Call/text in English or Deutsch on +61412766616 for our special offers!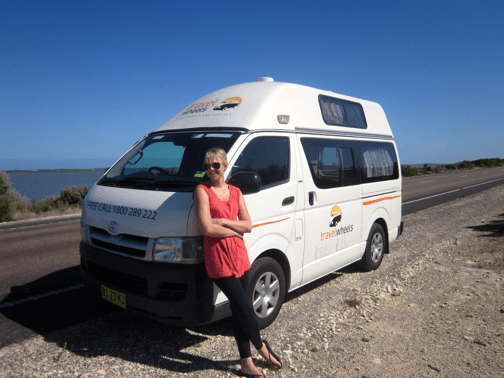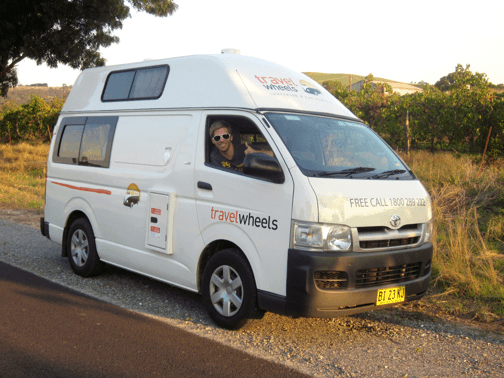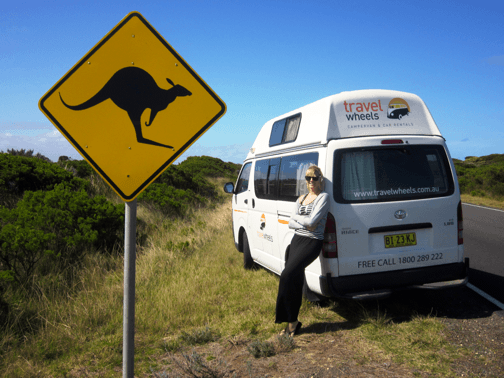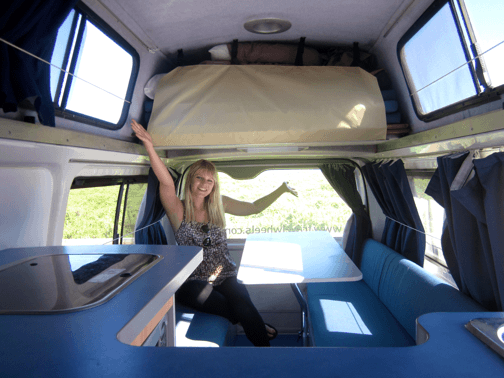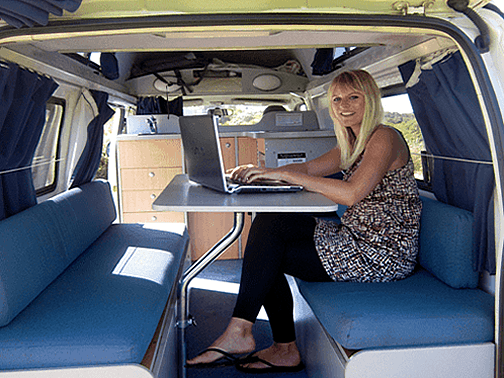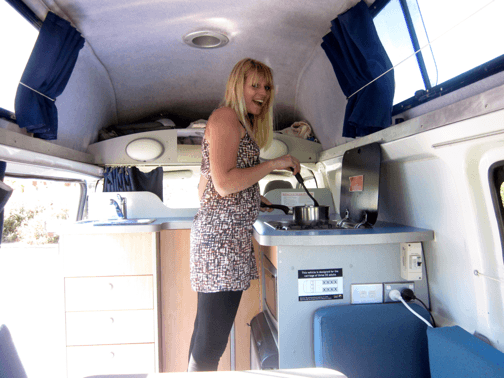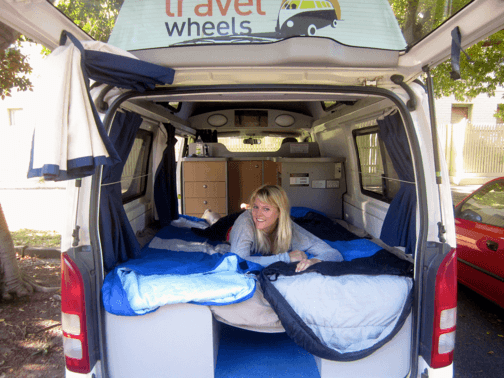 Take a look inside our 3 berth vehicle
To begin with, let's take a look inside our fantastic three-person camper! As you can see you get a lot of campervan for little money!  Firstly, it's fun to drive, great to sleep in and unquestionably great value for money.  Therefore, it's easy to see why it's Australia most popular 2-3 person campervan rental vehicle. Another key point is the redesigned spacious kitchen and comfortable living space in the lounge.  Here is a point often overlooked, you can cook inside the van and still be with friends close by.  The kitchen lounge space is open plan, so you don't feel like you are missing out on a few beers in the lounge with friends.
Loads of great features in this 3 berth camper!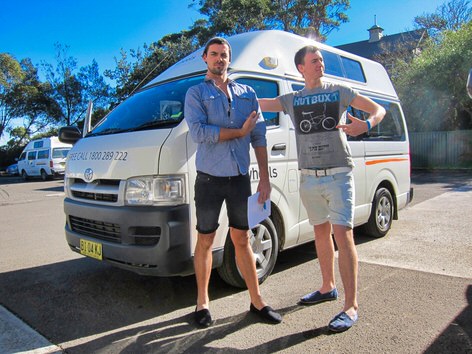 As can be seen, there are lots of things to consider when you are comparing campervans for your holiday. Secondly, which vehicle best matches your needs and budget? Thirdly, is this the right style of 3 Person Campervan for your holiday? 
With these questions in mind, we suggest this campervan is perfect for couples who want more space and comfort. By the same token, it's a fantastic camper for three friends! It has a double bed downstairs and a single bed in the roof.  Therefore this is a brilliant way to save money as you split the costs three ways! 
Another point which is often overlooked is the increased space in the kitchen and lounge area.  If you enjoy cooking and entertaining at the same time, then without a doubt you will love this campervan!   Furthermore, the extended roof hight makes it a great option if you are a taller person. Therefore, if you are looking to book a campervan for an amazing holiday down under, we recommend this camper! It undoubtedly it ticks all the boxes!
Redesigned kitchen and more space for 3 people to cook!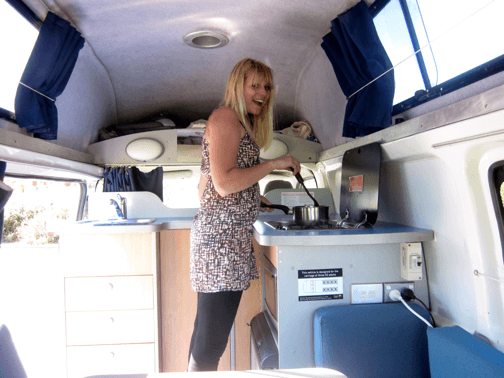 These 3 person vehicles have clean lines and well-designed kitchen space. Plenty of room to make preparing and cooking your meals a joy. The kitchen and lounge is a combined area so that you can cook, chat and relax with friends all at the same time.
As I have noted, the design of the kitchen means it's functional space to cook and keep clean! There are, for example, plenty of worktops space to prepare food if you love to cook.  Secondly, it comes with a two-burner gas stove which is easy to use. Another point to note is the refillable safety gas bottle is housed outside the van.   The fuel to power the cooker connects to a standard four kg gas bottle.  Therefore making it cheap and easy to refill on the road.
Travelwheels 3 Person Campervans come with 55L fridge
Many customers mention having a decent sized fridge is essential! For the most part, Australia is a hot country, so having a fridge is a must-have!  Here is our guide to the weather in Australia to plan your campervan holiday just in case!  Australia does have a wet and a winter season as well!  Therefore it's important to plan your trip and contact us with any questions!

Back to our campervan description, and all our 3 person vehicles come with a 55L fridge fitted as standard.  Not only has the fridge got space for your food, but has room for some beers and a bottle of wine or two!  The fridge operates on a specially designed two-way battery system. Therefore you can recharge the second battery and the refrigerator while you are driving during the day.
Here is a question customers ask us about the fridge.
If you are staying at a campsite for a few days, how do you recharge the fridge?
There is a simple answer to illustrate this question.  You can connect the campervan to the electricity supply at the campsite. There is an electrical lead inside the camper and you just plug it into the main supply.  Once you do this, then at this point, the microwave and power sockets will work. You will also be able to charge your laptops, iPads, and phones as well.

All 3 Person vehicles have microwaves
All our three person campervans have a microwave oven fitted inside the vehicle. Very handy when parked up at a campsite, and you need to cook something quickly!  Please note that the microwave only works when connected to 240V mains power at a campsite.  While we are talking about cooking, here is a link to 40 best Australian dishes you could cook in this campervan!
3 berth campervans come with all equipment included in the price!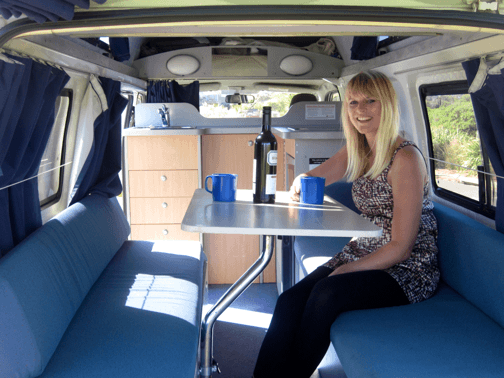 Our three people campervans are fully kitted out for your holiday. Some of our competitors try to charge customers for "camping" or "cooking" equipment! Come on, how can you charge for standard-essential items! Therefore when you hire a campervan in Australia with travelwheels all the gear/kit is included!

All Travelwheels vehicles come with cooking equipment included in the price.
55L fridge (12V/240V)

Two burner gas cooker

Spacious kitchen layout with worktop space

Microwave (works when a vehicle connected to 240V mains power)

4 kg gas bottle included

All cooking & eating utensils included in the price for three people, see below:

Pots and Pans

Knives, Forks, and Spoons

Dinner plates and bowls.

Cups and mugs

We also provide Can Opener, Ladle, Cups, Glasses, etc

3 Person Campervan Hire –  Daytime Specifications
After a busy day experiencing the real Australia, you can relax in this campervan! This vehicle is the perfect way to balance comfort with adventure!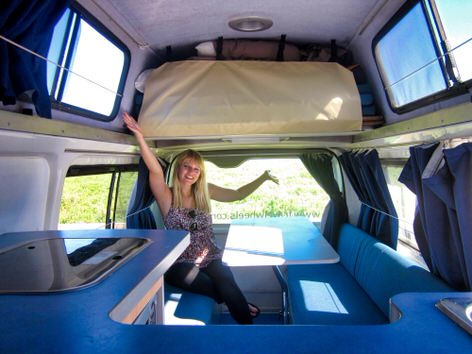 The benches inside our 3 Person Campervan are comfortable and have a movable table. Three people can sit comfortably in the lounge. It's a great space to relax eating and drinking while enjoying the magnificent views!
3 Person Campervan Sleeping Configuration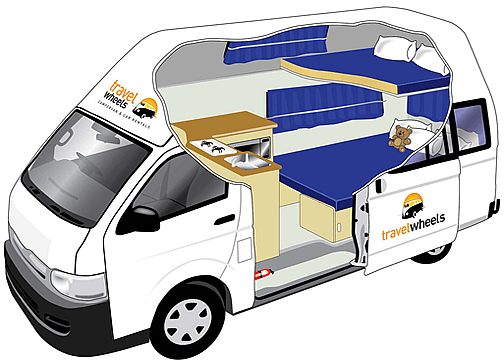 When you are thinking of renting a campervan, make sure you check how easy it is to make the bed! If you are planning on a
long term rental
, then the bed must be easy to use!
Super easy to make the bed in this campervan!
It takes approximately 90 seconds to make the bed in this camper! We designed it to be as easy as possible to use. After a good night's sleep, you can convert it back to a table and two benches. Imagine parking up by some of
the best beaches in Australia!
Then in the morning hitting the road in your campervan!
Two beds inside camper (one double and one single bed)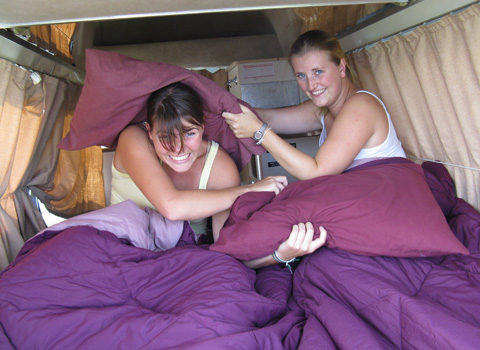 These campers are brilliant for three people! It gives you the flexibility to sleep up to three adults in comfort at a low price! Thus making it a good value option for those looking to save money renting a campervan in Australia.  This camper's table and benches convert to a big double bed (1.85m x 1.55m). It also has a single bed in HiTop roof 1.60m x 1.4m (max weight for roof bed is 200kg).
All our vehicles have curtains on all the windows for privacy in the rear of the campervan. The sliding windows have flyscreens to let in air (and keep the flies out!)! Here is a quick guide to Australian weather to help you plan and book a campervan holiday. 
Need a campervan with external power to charge equipment on the road?
Do you need 240v power on your holiday? Are you are a digital nomad? Do you need to charge up electronic items daily? All three person vehicles come with 12v/240v lighting system. It comes with two extra 240v power sockets. To power up, connect the external lead to the van at a campsite.  This way, you will have the power to charge up all those essential items we all bring on holidays nowadays!  Remember to post your silly picture on Travelwheels Facebook and Instagram pages.
Does travel insurance cover Campervan Hire in Australia?
The thing about campervan hire insurance is this; you don't need it until you need it! Many people believe their travel insurance policy will cover them!
Travel Insurance Policies do not cover hiring campervans!
In the event of an accident, your policy will not cover you for damages involving campervan hire.
Please read the small print of your travel insurance policy. Unfortunately, we have many sad examples to back this up! We had customers in the past not taken out campervan insurance and then had an accident! They have been liable for thousands of dollars of damages!
Advice about campervan hire insurance in Australia – read our guide
If confused by it all and need more help, then contact us! We have written a guide to campervan hire insurance in Australia. It's well worth reading, and we have tried hard to make it easy to understand!
Contact travelwheels Campervans in English or Deutsch!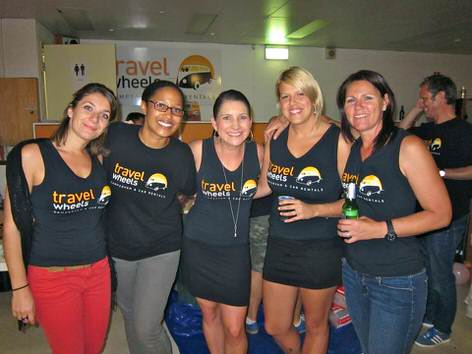 Our friendly staff love travelling around Australia! Send us the questions you may have about camper hire in English or Deutsch. 
Travelwheels Website is in various European languages
Most of our customers live in Europe! Thus we have dedicated European language sites to help you reserve a campervan in Australia. You can always call or text us on +61412766616 to chat.
Campervan Rental Price Promise Guarantee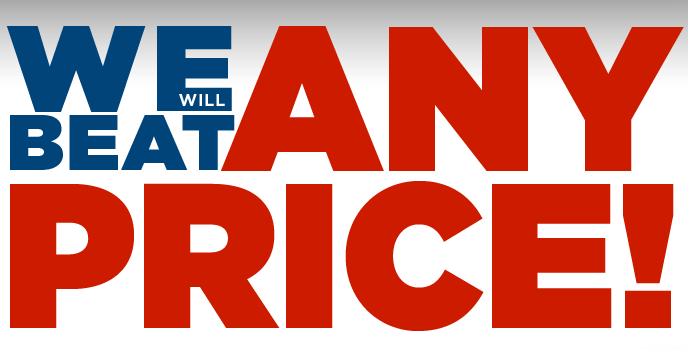 We love giving our customers great value for money campervan hire deals! However, if you do find a lower price online, we have options! Check out the Travelwheels Campervans Price Match Guarantee! 
The price you see is the price you pay! No hidden charges or extras to pay when you hire a campervan in Australia with us!
If you have found a lower quote – contact us asap! 
If you have found a cheaper price, we will do our best to price match our competitor quotes! We are especially good at beating all competitor quotes for Sydney to Sydney Campervan Hire.  NOTE – not over Christmas, New Year and Easter as we always sell out sorry!
Cairns to Sydney Campervan Hire Price Match!
We also guaranteed best deals on all Cairns to Sydney Campervan Hire quotes! We will beat all competitor quotes on this route for bookings longer than 14 days or more. Call our team on +61412766616 to get a deal on cheap campervan hire in Sydney, Brisbane, Cairns and Melbourne.

Child booster seat information for this vehicle
This model can only accommodate one child over the age of four years. If you need a booster seat, then ONE BOOSTER SEAT can fit in the front passenger seat only. It must use the diagonal lap-sash seatbelt and not the lap belt under Australia law.
Family Campervan Hire in Australia with Travelwheels
If your kids are older that one, but less than four, we have an option available for you. Our fantastic 5 person automatic campervan that has been specially designed to carry two small children. NOTE – You must pre-book Baby or Booster Seats in advance. Please, can you tell our reservations team the age and weight of your child when you want to make a booking?
Book Direct to Save on Campervan Hire in Australia
Enter your dates, pick up and drop off locations to get a price!  We will do our best to get you a fantastic price on camper hire in Australia!