2 Person Campervan Hire in Australia – low prices, great vans!
Our
2 person campervan hire
vehicles drive like a car and sleep like a campervan! Great value for money and it's a perfect choice for anybody looking to explore Australia on a budget.  Call the team on +61412766616 for our latest offers on camper hire.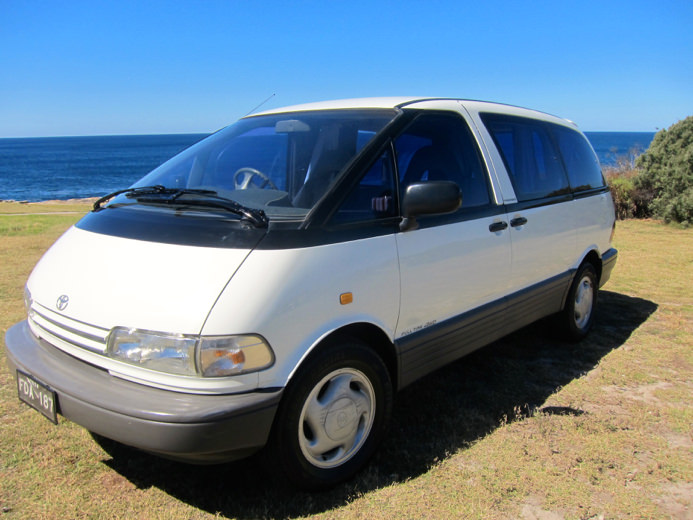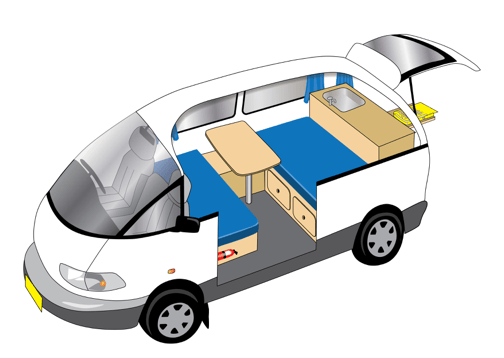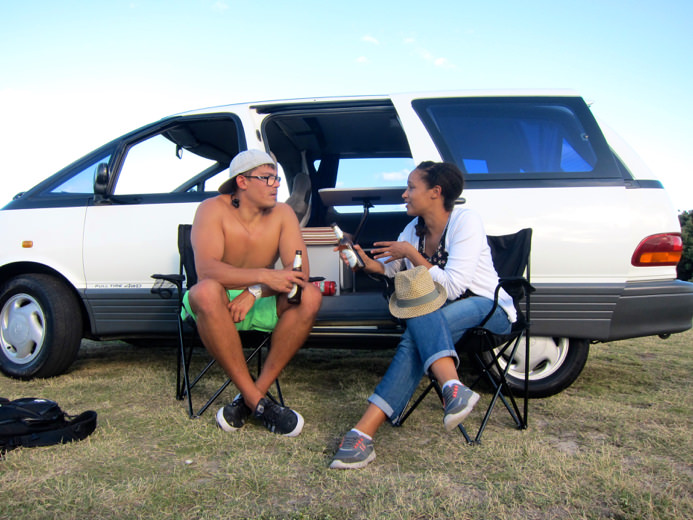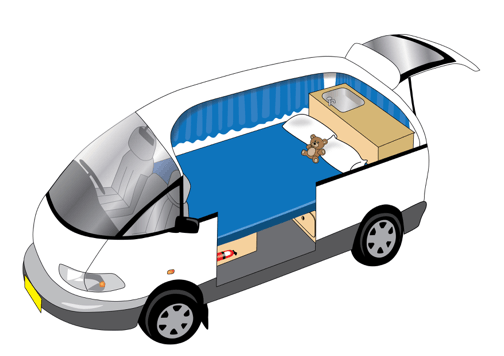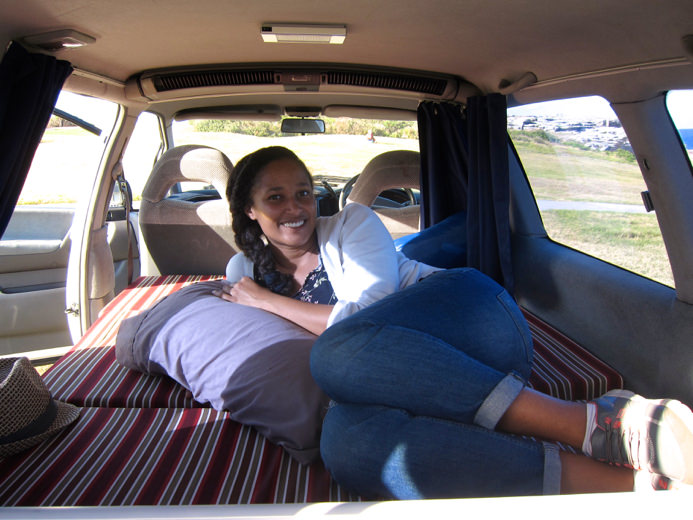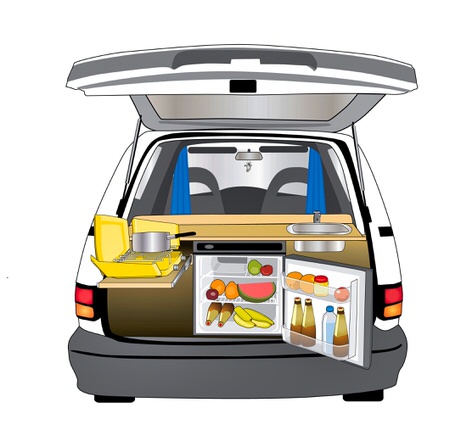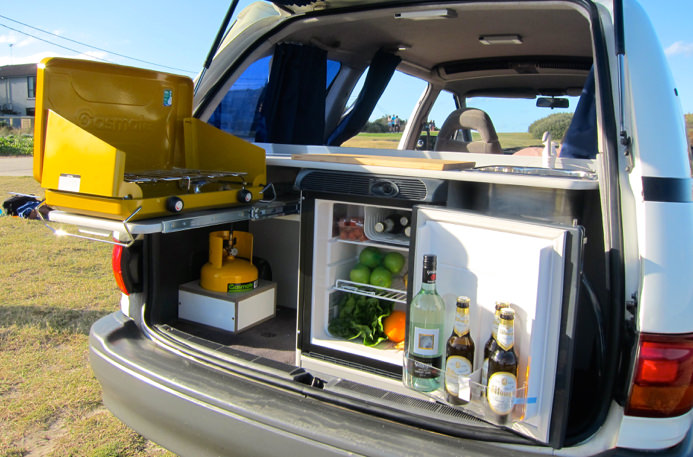 This vehicle is easy to drive and fun way to explore Australia on a budget. You can rent these vehicles from Brisbane, Cairns and Melbourne and Sydney.

2 Person Campervan Hire main features
Take a look for example inside our 2 person campervan hire vehicle.  It's one of the most popular campervans we hire! Firstly, check out the double bed which converts to a table and benches! Secondly, the newly redesigned mini kitchen at the back of this campervan gives you the freedom to camp out under the stars!  We also a number of Toyota campervans each year if you are interested in buying one.  Call Shaun on 0421101021 for more info
Australia's most popular 2 person campervan + easy to understand why!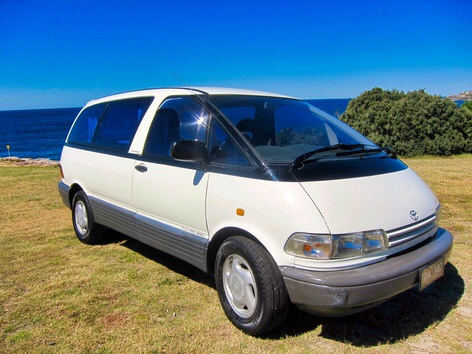 Travelwheels most popular 2 person campervan for hire in Australia! You will see loads of these vehicles on the roads here exploring the east coast of Australia!  This camper, for example, drive like a car, but sleep like a campervan! It's significantly easier to drive and park up than the bigger campervans.  Secondly, it's great for fuel economy and furthermore feels like driving a car, not a big box campervan!  Thirdly, they are brilliant for couples, or two close friends or even a solo adventurer! Fourthly, it has all the features of a camper, but with a lower price!  Now is a great time to book a campervan with us!
Travelwheels 2 Person campervan hire – all equipment included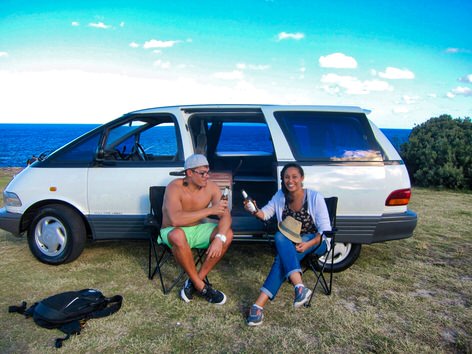 Everything you need for your campervan rental holiday already included in the price
. This is another key point to illustrate just how good value these campers are!  To demonstrate why we believe they are such good value for money, check out the essential items included in all hires.

Unlimited kilometres on all vehicles (east coast of Australia only)
Proper 35L fridge and not a tiny fridge or icebox!
Sleeps and seats two adult
Comfortable double bed (1.70m x 1.35m)
Automatic transmission or manual gearbox on all 2 person campervan hire vans
Air conditioning and power steering (easy to drive)
2 x burner gas stove & 2 kg gas bottle
2 x bed linen, sleeping bags and folding chairs included
All cooking equipment included in price
Ten-litre water tank and a sink for washing/cooking
Dual battery system for the fridge and internal lights

Note – you will have to supply your beers, Cheers!

We also have ex-hire two person campervans for sale
Travelwheels 2 Person Campervan Hire kitchen layout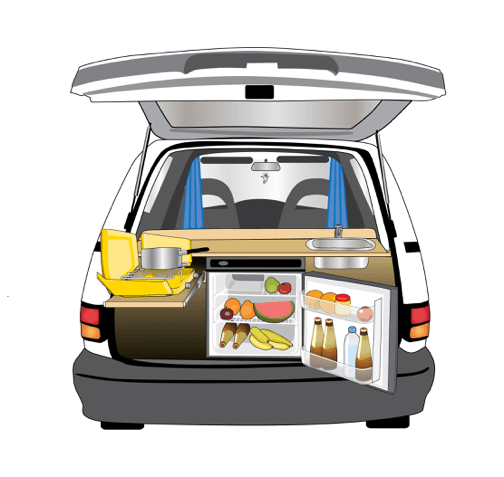 Firstly, we have spent a lot of time designing the new mini kitchen in our 2 person campervan hire vehicles. Secondly, we have removed all the unnecessary items.  To put it another way, we have only left the stuff you need!  Therefore less clutter and easier to use and equally important, easier to clean!   Thirdly, we have upgraded the kitchen area.  We have significantly improved it and at the same time making it cheaper to use/run. 
Cooker with 2kg standard gas bottle
Many of our competitors such as Jucy, Spaceships, etc use a tiny portable stove with those expensive gas canisters.  This is a point often overlooked by people thinking of hiring a campervan.  The first thing to remember is these canisters run out quickly!  You can get through them super fast and are expensive!  We do things differently here at Travelwheels.  First of all you get a proper two gas burner stove.  This way you can for example cook pasta and a sauce at the same time!  However, with many of our competitors, you get a one-burner stove!  With our two-burner system, you get hot food quicker and secondly can easily refill the gas bottle. 
35L Fridge and two-way battery system
Now at this point, let's talk about the fridge!  Firstly make sure you are hiring a campervan with a fridge!  Some of our competitors only have an icebox!  With travelwheels, you get a 35L fridge and furthermore we have added a second battery as well.  When you are driving during the camper in the day time, it is charging up both batteries. It allows the fridge to recharge while you are driving during the day.  When you go to the supermarket and stock up on food you can store it in the decent sized fridge.  This way you can prepare and cook your meals in this kitchen quickly and cheaply.
All Travelwheels campervans for hire include cooking & eating equipment
Summing up, all Travelwheels vehicles come with the following equipment included in the price.
Pots and Pans
Plates and Bowls
Knives, Forks, and Spoons, etc
The cooking kit also has, Can Opener, Ladle, Cups, Glasses, Washing liquid, Lighter, and Kettle.
All equipment comes with the vehicle at no extra charge with Travelwheels.
Another key point to emphasis is that some of our competitors will try to charge you for these basic essential features (sad face). To emphasise this point, some will try and charge you $10 to hire a fold-up chair that only costs $10 to buy!  On the positive note, all our vehicles come with fold-up chairs included.   Secondly, as a matter of fact, ask about second drivers?  To clarify this point, travelwheels does not charge any extra for one extra driver.
2 Person camper with a full-size fridge, not an icebox!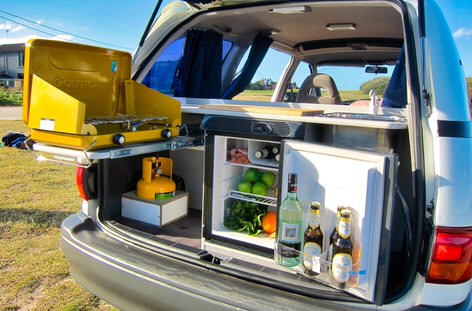 Our 2 berth campervan comes with a proper 35L fridge and not a tiny icebox!
Firstly, when you are looking to book a campervan in Australia, you need to make sure you are getting good value for money.  It is also important to clarify if the vehicle comes with a decent size fridge as Australia is one hot country!  For that reason alone, our staff recommend you hire a campervan with a decent size fridge!  To emphasize this point, let's check out some of the competitors online.
Firstly, read the small print and secondly, check the size of the fridge!  Some are using 15 Litre tiny fridges, and no second battery systems!  Take this point for example and do your research online.  Some of our competitors have either a small fridge or even an icebox in their campers! These tiny fridges might only hold a couple of cans of beer at very the most! Travelwheels can safely say without a doubt that all our 2 person vehicles come with a 35L fridge fitted as standard. Consequently, the fridge has plenty of space for your food, some beers and even a bottle of wine!
2 Person Campervan Hire – check out the day time chill out space
In the meantime, we have completely redesigned our 2 person campervan hire vehicle. It's now for example super practical, easy to use, and at a great price! It's the perfect camper for relaxing or chilling out in after a day exploring Australia. The bed, for instance, is easy to turn back into two comfy benches, and a moveable table. Who wants to stay in a dark van, therefore we attention to detail, we have made sure there are plenty of windows (with curtains) to enjoy the views.   Furthermore, storage is indeed a big thing in a small camper! Hence, under the two benches are spaces to store bags, and handy to hide valuables when going to the beach.
Remember after your trip, we would love to see your photos.  If for example, you have some wicked photos of your adventures, we would love to share them. Post your silly photos on Travelwheels Facebook, Instagram, and Twitter accounts. 
Nighttime configuration – drives like a car, sleeps like a campervan!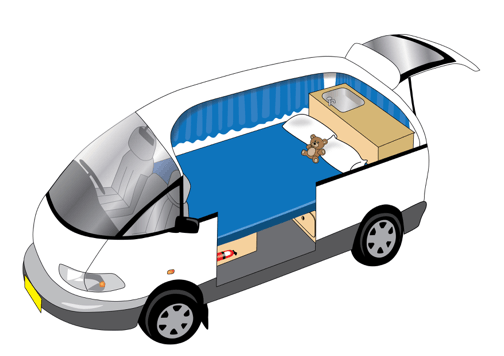 This campervan feels like you are driving a car, but have a mini-hotel on wheels! Our redesigned bedroom is so simple to make. It only takes about a minute to convert the table/benches into a comfy bed! All our vehicles have curtains on all the windows for privacy in the rear of the campervan.  The sliding windows on our campers have flyscreens to let in air and keep the flies out! This practical design is a winner for your Australian campervan hire holiday.
2 Person Campervan Hire – Sleeping area
When you are thinking of renting a campervan, make sure you check how easy it is to make the bed! Sooner or later it will become a drag to make the bed if it is difficult!  Often you will see people with the bed down all the time!   Therefore, if you are planning on a long term rental, then it's super important the bed is easy to use!
In order to make your trip as enjoyable as possible, we spent a lot of time working on the bed frame.  Firstly, we wanted to be sure that, it would take approximately 60 seconds to make the bed in this camper!  Therefore our team designed the bed to be as easy as possible to make. Hence, after a good night's sleep, you will convert it back to a table and two benches. 
They are super practical and fun to drive.  All our customers love hiring these great campervans as they drive like a car, but sleep like a campervan.  At the end of the season, we sell off a number of these Toyota automatic campervans.  Many people who have rented from us end up buying one as they love them so much.
What is the size of the bed in 2 person campervan?
We get a lot of customer email asking about the size of the bed. Here are the dimensions of the double bed in our 2 person campervan 1.70m x 1.35cm.
If you are taller than 1.7m, then we have other options for you.  We, therefore recommend hiring 3 person campervan.  This, for example, has more headroom and a larger bed! The size of the double bed (1.85m x 1.55m) in this vehicle.  If you are taller than 1.85m, then there is room for your feet to stretch over the edge of the bed.  We do have a larger bed in our five person automatic campervan.  The bottom double bed is 2.1m long x 1.7m wide!
2 berth campers – no crazy slogans or are mobile billboards!
Our 2 person campervan vehicles do not have bold (silly, stupid or offensive!) graphics!  We do not rent brightly coloured vans! You will not be driving a vehicle with massive advertising slogans written on the side! Check out competitors such as Jucy, Spaceships, Travellers Autobarn and Wicked campervans! Compare these companies vehicles and their colour schemes! You will find massive graphics, super bold colours or silly slogans. These all shout out to the world that you are a big-time tourist in Australia! 
All Travelwheels campervans are plain white with small graphics
Many of our customers said it was important to point out that our campervans have very little graphics or advertising on them. We want you to have a great holiday on your east coast of Australia roadtrip and not be a mobile marketing campaign for Travelwheels! We hire campervans in Australia online, and without a doubt do not want you to drive around in a flashy vehicle. Secondly, this means it easier to park up and do free camping as you blend in more without all the big graphics.  We don't need to promote our company on your holiday!  We have plenty of good feedback from customers, rather than plaster vans with horrible graphics.  Note, we also sell campervans with no graphics as well.  Give Shaun a call on 0421101021 for more info.
Does travel insurance cover Campervan Hire in Australia?
The thing about campervan hire insurance is this; you don't need it until you need it!  Many people believe their travel insurance policy will cover them!
Travel Insurance Policies do not cover hiring campervans!

In the event of an accident, your policy will not cover you for damages involving campervan hire. Please read the small print of your travel insurance policy. Unfortunately, we have many sad examples to back this up! We had customers in the past not taken out campervan insurance and then had an accident! They have been liable for thousands of dollars of damages!
Advice about campervan hire insurance in Australia – read our guide
If confused by it all and need more help, then contact us! We have written a guide to campervan hire insurance in Australia. It's well worth reading, and we have tried hard to make it easy to understand!  If you are thinking about buying a used campervan we can help organise insurance as well.

Travelwheels 2 Person Campervan Hire price promise guarantee
If you can find a lower price for 2 person campervan hire, we want to hear from you! Call our team on +61412766616 or contact us asap! Travelwheels will do our best to price match and beat all our competitor quotes for 2 person campervan hire.  We love beating the competition on our Cairns to Sydney deals!

Sydney to Sydney Campervan Hire – we beat competitor prices!
We are especially good at beating competitor quotes for Sydney Campervan Hire. Our main office is in Sydney. Therefore we can offer low prices on camper hire at our Sydney branch.
Cairns to Sydney Campervan Hire – beat all competitor prices!
We guaranteed to beat all competitor quotes for Cairns to Sydney Campervan Hire! If your booking is longer than 14 days or more, we will beat it!
Email Competitor Quote for Price Match
All you have to do is email the competitors quote to our team. Send us the original quote, screenshots and insurance details. We will do our best to beat it, and especially on the Cairns to Sydney roadtrip!  Note – we always sell out at Christmas, Easter and often during peak season! Something we run out of stock and can't match prices sorry 🙁
Check out our low prices on 2 person campervans below:
Travelwheels Campervan Hire contact us in Deutsch or Français
You can contact us in English, and Deutsch or call us in on +61412766616
We have staff from Germany, France and Ozzies who have travelled all over Australia. We are here to help. If you have a question about campervan hire, then contact us.
Our friendly team can answer any questions about campervan hire in English, campervan mieten auf Deutsch or location van en Français ! 
Popular Customer questions about hiring campervan in Australia
Are you interested in booking a campervan hire holiday in Australia? We get loads of people emailing our team asking all kinds of questions.  Our team is here to help plan and book your road trip in Australia. Below are some of the common questions our customers have asked us in the past.  If you have any further questions, you can email Travelwheels at [email protected]
Can I hire a campervan in Australia with European driving license?
Can I drive in Australia with a European driving license? This question always generates a lot of emails.
You can hire a campervan in Australia with your European standard driving licence. Note – we only accept full driving licenses (not provisional or 'p' plate licence holders sorry).
My driving license is not in English, can I hire a camper?
Yes, you can book and hire a campervan with us. If your license is not in English, then you have to do a few more things to be legal in Australia. If your home license is not in English, then you will need either/or to be legal in Australia.
When driving in Australia, you must carry your original license at all times. If in a foreign language, then you will also need to take IDP or official translation. We look forward to laughing at your driving license photo when you book a campervan!
2 Person Campervan Hire – is it easy to drive on left-hand side as I am from Europe?
If you have never driven on the left-hand side, we will help you. When you pick up your campervan, we talk you thought everything you need to know. We can sit in the passenger seat and drive around the block to make sure you are comfortable first.
Our 2 person campervans are easy to drive. These have excellent fuel economy and also easy to park up in the cities. All our 2 person campervans have an automatic gearbox. This makes driving way more relaxed for our overseas customers. It allows you to forget about the gears and concentrate on the road!
How much does it cost for an additional driver?
Many of our competitors charge extra to add more drivers! When you book a campervan with Travelwheels adding an extra driver is FREE OF CHARGE!  We add both driving licenses to your reservation at no additional charge.


Travelwheels Campervans Australia Trip Planners
Planning a trip to Australia and not sure where to go? Travelwheels campervans has lots of free Australian route planners for you. Our most popular guide is our Cairns to Sydney trip planner. At the office in Sydney, we have loads of helpful tips and guides for you.  These guides are in English, Deutsch, Français, Nederlands and all for FREE! 
Free Cairns to SydneyPDF download - email us
Sydney to Cairns Campervan Route Planner
Below is a link to email Travelwheels and we can send you a FREE PDF Sydney to Cairns trip planner. Click on the button below for your free copy:
We speak your language – book your campervan in Deutsch, Français, English and more!
Most of our customers come from Europe. We can help you book your campervan in your language. Wir spechen deutsch and nous parlons Français ici ! 
We have dedicated websites in your languages to help you plan your trip. Check out Travelwheels website in different languages! 
Book direct to save money on 2 Person Campervan Hire in Australia!
Travelwheels campervans always have great specials on 2 Person campervan hire! You can call our team on +61412766616 here in Australia for last minute specials!
We always offer our best deals when you book directly on www.travelwheels.com.au website. Enter your dates below to get our lowest prices for campervan hire in Australia!