Sydney Campervan Hire – dramatic savings
Travelwheels Sydney Campervan Hire offers dramatic savings!  Why not call our team in Sydney on 0412766616 for our  lowest prices on Sydney Campervan hire guaranteed. Remember we price match all our competitors for Sydney to Sydney Campervan hire, so check us out!  Wir spechen deutsch and nous parlons Français ici.
Sydney Campervan Hire view our campers at our shop!
If you are in Sydney, then why not come along and visit out shop?  We have our most popular campervans for hire in Australia in our depot. You can come along and jump in and try the beds out for size!  Here is the address of our depot in Sydney, 11-15 Clevedon street, Botany, 2019, Sydney.
Travelwheels 2 Person Campervan
This is our most popular 2 person campervan for hire from Sydney.  Come on down to our store and meet our friendly staff who can show you around this campervan. Remember our small campervan for hire are easy and cheap to drive!  They are great for the east cost of Australia road trips and do not have massive bold graphics or wild colours.  This makes free camping easier  with our campervans 🙂
Comes with a fridge and not an icebox!
When thinking about a sydney campervan hire holiday most people head up to Cairns.  This means you will get some very hot weather!  Here at travelwheels ur popular 2 person campervan has full sized 55L fridge.  Remember most of our competitors only have an icebox which you have to fill everyday!  It costs you money to have warm water!
2-3 Person Campervan with hire high and lots of space
This is the most popular campervan for hire in Australia for 2-3 people.  Come on down to our store in Sydney and jump inside to see how comfy it is!  These campervans are great fun to drive!  They have loads of room inside, and everything you need for a great campervan holiday in Australia.  We have one in our store in Sydney for you to try out.  Why not pop down and try before you hire a campervan from Travelwheels!  This way you can make the bed and see just how much space it has inside the camper!  Alternatively you can read our facebook customer reviews about our vans.
When is the cheapest time of year to hire a campervan in Sydney?
This is a great question and many people email travelwheels (you can as well) [email protected].  Our staff here at the Sydney office have written a useful guide to help you to find the cheapest campervan hire deals from Sydney. As a result of years of experience, here is our guide to best time to hire a campervan from Sydney.  Check it out and if you have any more questions, call us on 0412766616 or email us anytime.  Coupled with reading this guide to Australian festivals, then you will be able to find a cheap deal if you miss all the busy seasons.
Need help planning your Sydney campervan hire road trip?
Travelwheels staff really know how to plan a campervan road trip from Sydney. If you for example need help about how to plan your holiday, or not sure when to go, then we can help. For instance not sure what the weather is like in Cairns?  When is the best time to visit sydney with a campervan? How about where can I camp for free along the East Coast of Australia?
Here are some useful like to help plan your Sydney campervan hire holiday with Travelwheels.
Check out our Cheap Campervan Hire Sydney Deals Below
Enter your dates below for our best deals on Sydney campervan hire Specials. You can always call our team on 0412766616 for more details on our latest cheap deals! For example our team are specialists in finding low cost campervan hire deals. Travelwheels Sydney depot offers a campervan hire price match guarantee! Find it cheaper and we will therefore do our very best to beat our competitor rates for you! Our online price checker will give you our lowest rates on camper hire starting or finishing in Sydney.
Travelwheels Sydney Campervan Hire – contact us for specials
You can write in English, Deutsch or Français.  Our staff will find you a great deal on Sydney Campervan Hire!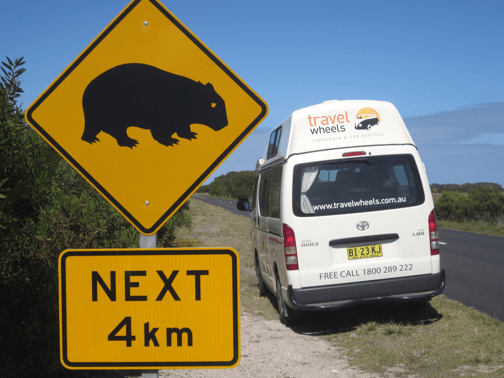 Travelwheels Campervan Hire will price match with all our competitors.  Why not send us an email and we will beat all prices on Sydney to Sydney campervan hire! Click the button below for an instant quote