Toyota Hiace Hitop Campervans for sale in Sydney – Super Clean – Ref: CY84ZE
Toyota Hiace Hitop Campervans for sale + 12m warranty
Travelwheels have a range of good quality used Toyota Hiace Hitop campervans for sale at our Sydney branch.  These are all high-quality ex-rental hire campervans that we sell to the general public at the end of each season.  As can be seen below, these campervans are clean and ready to go right now!  Call Shaun on 0421101021 for more info or to arrange a test drive today!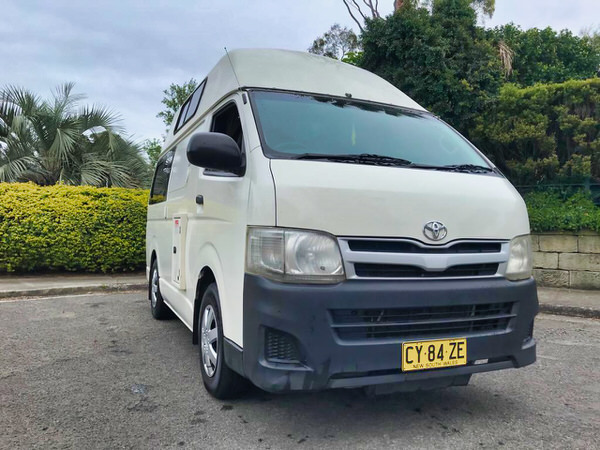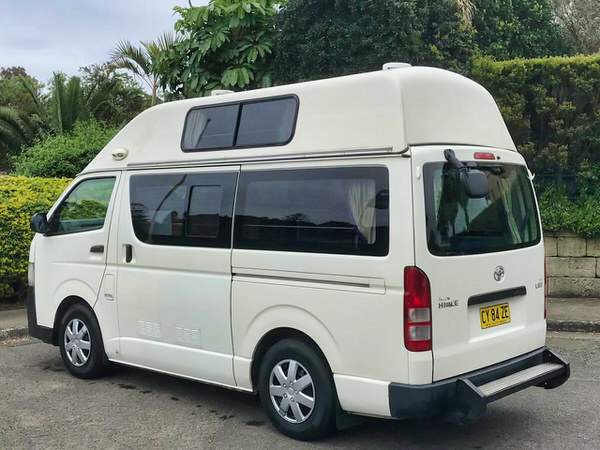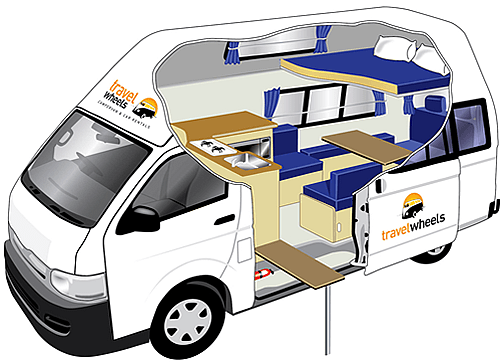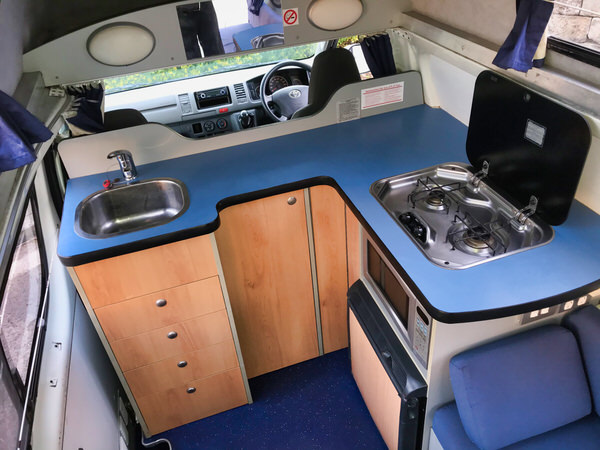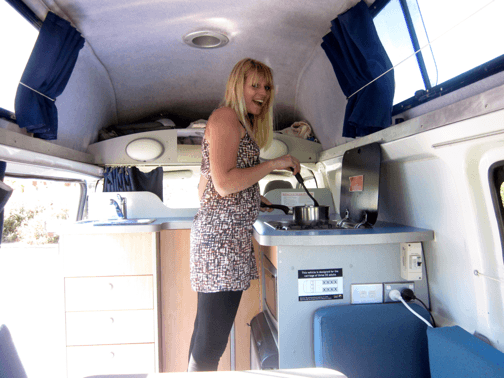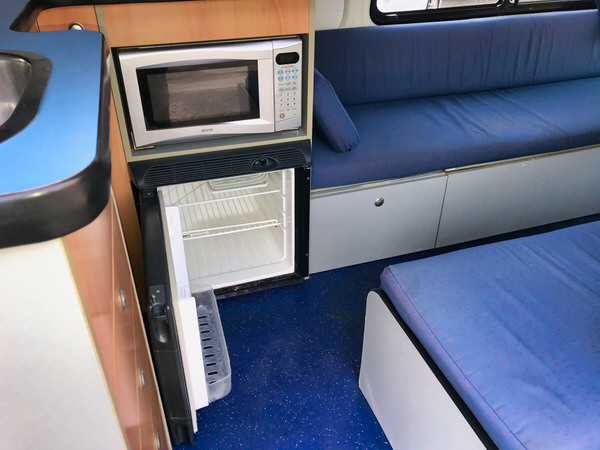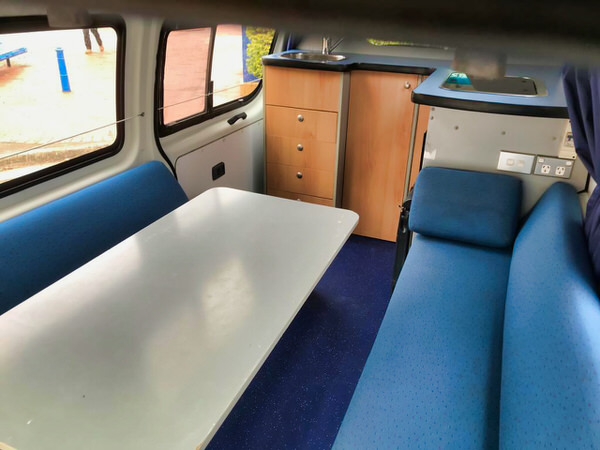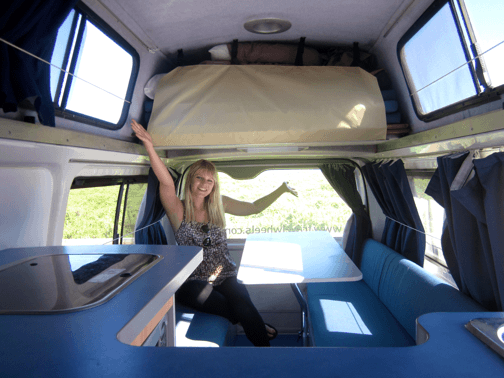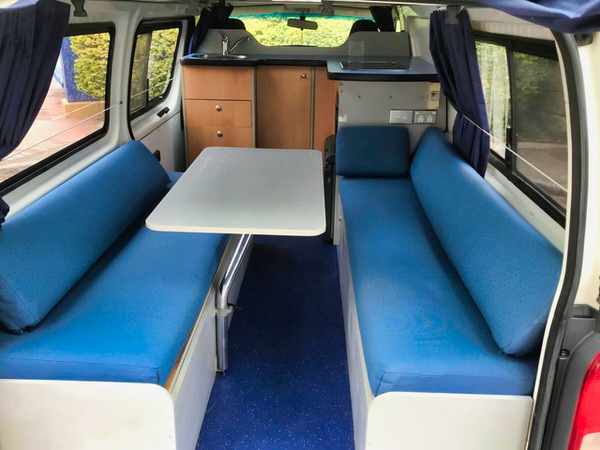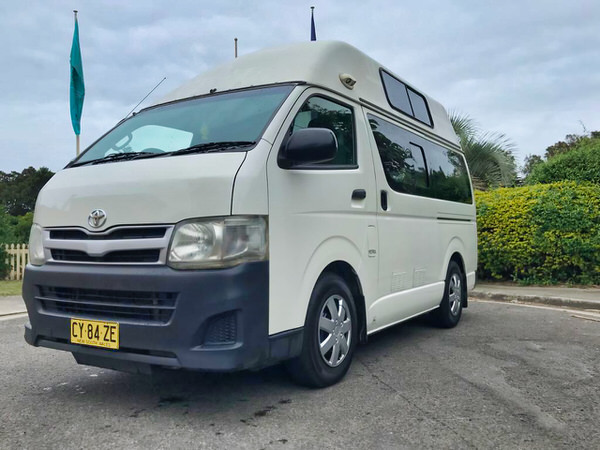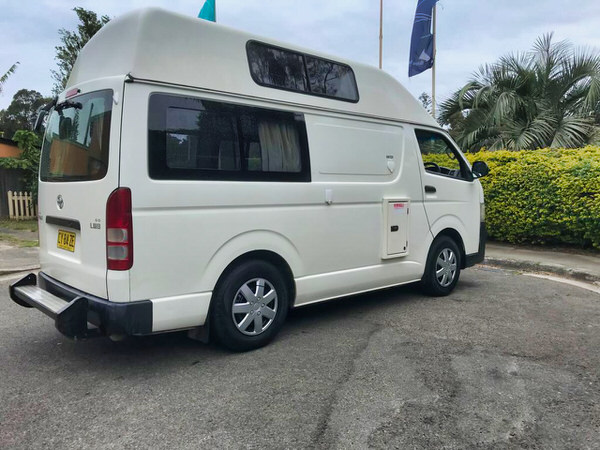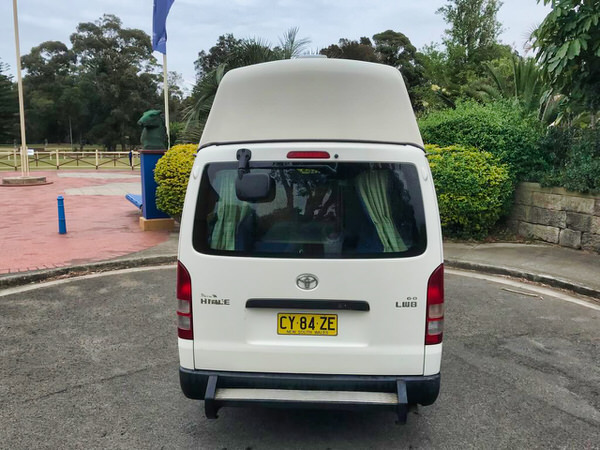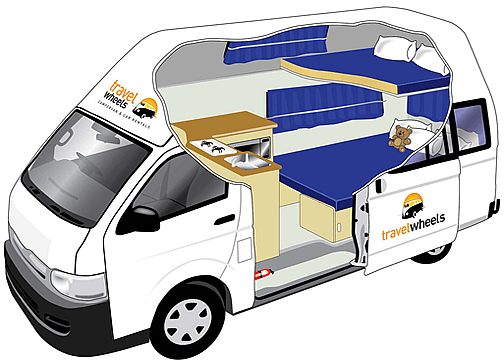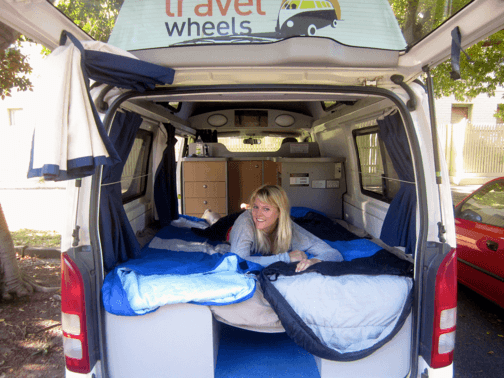 Australia most popular used campervan
This is Australia's most popular used campervan for sale!  This is a point often overlooked, and the resell value and demand for good quality campers are extremely high in Australia!  What's more, these Toyota Hiace Hitop campervans for sale are not only very good value for money but the most popular used campervan in Australia!  Without reservation, we can say that nothing even comes close to these great Toyota Campervans in the second-hand market.  To emphasize why we love these campers so much, let's take a look inside our Toyota Hiace 2-3 Person Campervan:
vehicle for SaleEmail Travelwheels for more info
These Toyota Hiace Hitop campervans for sale are built to last and have that Toyota trademark of reliability and practicality stamped all over them.  With this in mind, these campervans offer a great balance between all the features you need and is compact in size.  Therefore another positive key factor to point out it's small enough to park in the city, but still comfortable on the open roads exploring Australia!  This particular model has manual transmission, therefore if you are looking for an automatic Toyota campervan we sell those as well!
Best compact campervan on the market!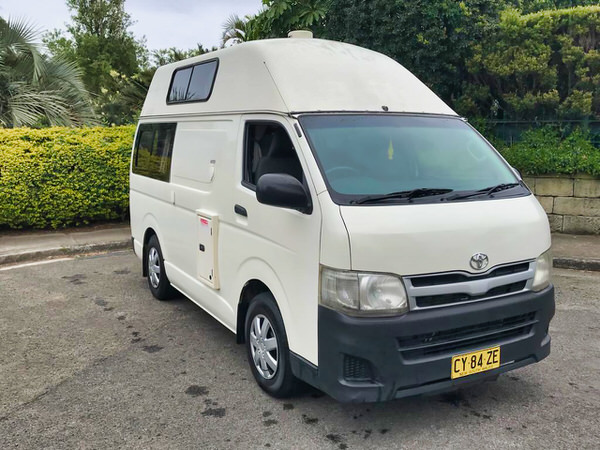 This great campervan for sale is a typical example of just one of the Toyota Hiace Hitop campervans we have right now at our depot in Sydney.  Let's start off by talking about how clean it is and to say nothing of the attention our team has put into this van.  To begin with they go through a specific program to get it ready to go on sale to the public.
In the first place, these used Toyota Campervans are test-driven for a week and what's more, we cross-reference this to the service history of the vehicle.  For one thing, we want to make sure the van is perfect when you buy a campervan from us.  Then in the second place, it undergoes a one hundred point safety check and then a full service.  Once we are happy, then it moves to our detailing team.
All stickers removed and deep cleaned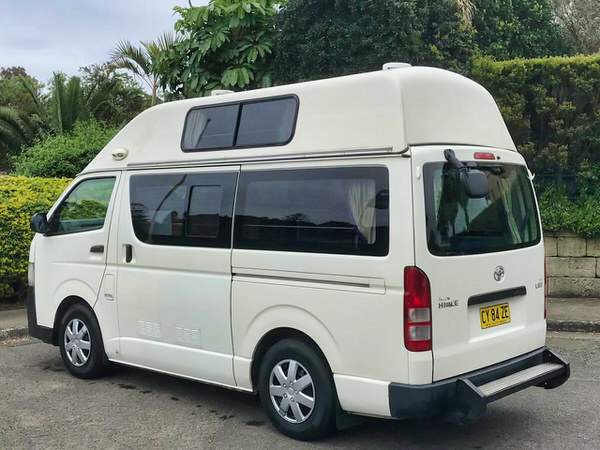 The next step for these Toyota Hiace Hitop Campervans for sale is the deep cleaning and detailing department.  To begin with, the team removes all the stickers and checks and touches up the paintwork to make it look nice for you. Without a doubt, it's easy to find plenty of old beat-up campervans for sale on the market.  Our team can say without reservation, that anybody searching for a good quality used campervan with warranty have come to the right place.
To emphasize our quality control process the first thing we do is to make sure all ex-rental Toyota campervans are fully road tested and cross-checked against service history on file before we start processing the van.  Once this has been completed we do the following to each vehicle for sale here in Sydney:
100 point safety check and full service before being advertised.
All stickers removed and paintwork re-buffed up so looks fresh.
Receives a deep industrial clean (inside and out)
Test drives welcomed anytime – call Shaun 0421101021.
Travelwheels offer a "try before you" one week rental (out of peak season) to give you the ultimate peace of mind.
We sell a range of campervans at our depot in Sydney
Here is our most popular two-person automatic campervan we sell
Our larger five berth Toyota Automatic campervans are great for families as has two child seat belt points
The combined comfortable lounge and kitchen area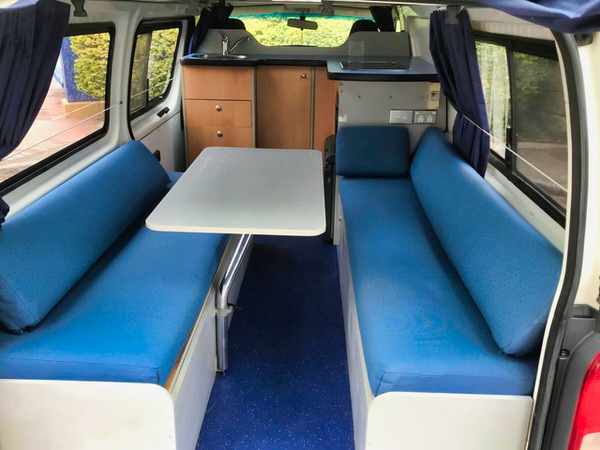 These Toyota Hiace Hitop Campervans for sale are a super practical design.  With this in mind, let's check out the comfortable multi-use seating area which has plenty of space to entertain friends in the lounge area.  Another key point is the durable floor and laminated surfaces make cleaning the campervan quick and easy. Hidden under the benches is great storage space to hide and keep all your stuff hidden from view. If you are searching for a quality used campervan with Toyota reliability then you will need this camper!
Loads of windows for ventilation and a great view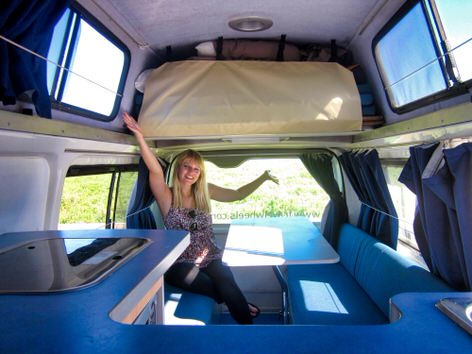 Another point often overlooked is the number of windows these Toyota Hiace Hitop campervans for sale have.  The lounge area, for example, has been designed to give you an amazing airy space with great views from all angles.  The large rear tailgate opens up space to the great outdoors. Therefore making the connection between the great outdoors and the inside of the campervan seamless.  The rear tailgate also acts as a mobile shade from the sun, and it's a great place to sit and enjoy those magical views.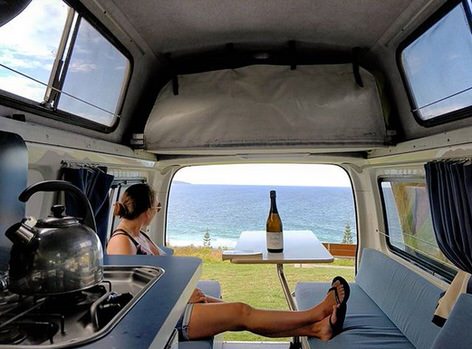 Redesigned practical kitchen – comfortable, clean place to cook
The kitchen area inside these Toyota Hiace Hitop campervans for sale has been completely redesigned.  It's important for us to make sure it is easy to use (and clean) kitchen with large worktops.   As can be seen in the photos, there is plenty of space to prepare great meals in the practical kitchen. Another key point is the location of the kitchen in this campervan.  To begin with, the kitchen is located right in the heart of the campervan!  Therefore with the combined kitchen and lounge area you can cook, chat and relax with friends all at the same time.  You will really enjoy making food and being a part of the conversation in this practical campervan.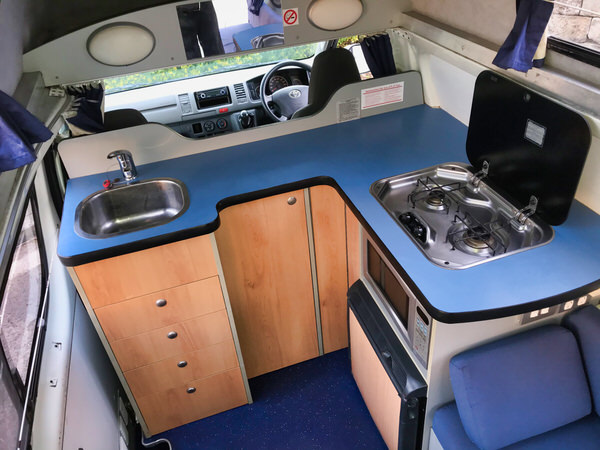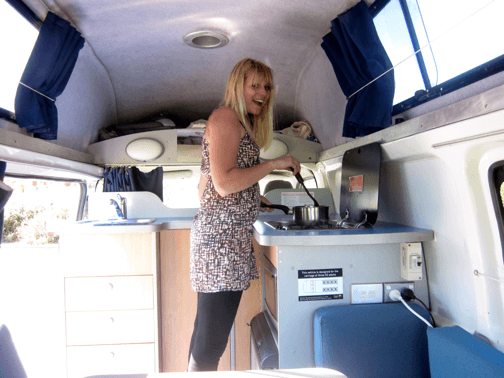 Contact or visit our used campers team here in Sydney
You are welcome to pop by our main office at 11-15 Clevedon Street, Botany, 2019, Sydney.  Why not contact us for test drives, and more info anytime.  Pop by for a friendly chat to see if buying one of our Toyota Hiace hitop campervans is right for you.  No pressure to buy, so call us on 0421101021 for that test drive.  Remember you can always email us at [email protected] for more info on our campers.
Why buy used campervan from Travelwheels?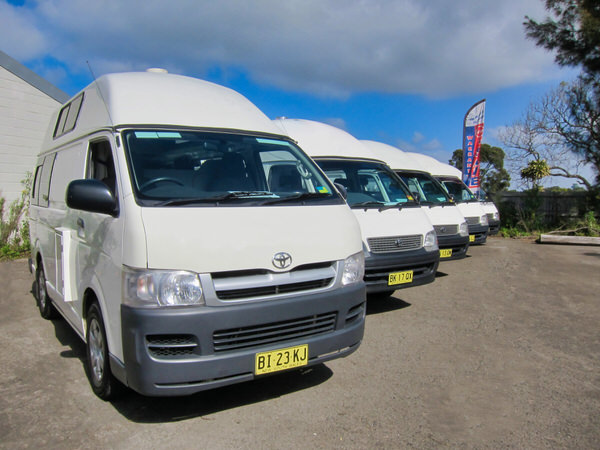 We have been hiring campervans across Australia for the last fifteen years. For one thing, our range of ex-rental Toyota Hiace campervans come fully serviced, deep cleaned and ready for your test drive.  To begin with, we know that this is a serious purchase and you will need to do your research to feel comfortable to buy one of our campervans.
The team at Travelwheels know what works, and what to look out for and how to maintain these campervans in optimal health.  Therefore we can pass on this knowledge to you and make you feel comfortable to purchase one of our used Toyota Hiace 3 Person campervans.  You are for instance more than welcome to pop down to our yard and test drive as many of our campers as you want.  This way you can get a real feel as to what campervan suits you the best.  Come on down, jump in the back and make the beds or use the cooker!  We want you to be happy and to summarise you will also get the following benefits included in the price when you buy from us:
One year Australia warranty on engine and transmission.
12 months worth of roadside assistance included
Guaranteed buy back up to 50%
Twenty years of experience in buying and renting Toyota Campervans in Sydney
Try before you buy!  Rent the camper for a week and then buy to make sure you are happy
Roadworthy Certificate (Pink Slip)
12 Months Warranty on Engine & Gearbox,
24 /7 Roadside Assistance
Help with purchasing Third Party Insurance
We speak Deutsch!
Similar used campervans to consider
These used ex-hire Toyota campervans for sale are a very popular choice with our customers.  For one thing, they are always sought after vehicle for those people looking for good value for money campervan.  If for instance, this one has sold out, then don't worry.  We get new stock in every week, so definitely worth giving Shaun a call on 0421101021 to get an update on new vehicles arriving soon.  Here are a couple of more options to consider:
Ask us a question about buying a used campervan for sale?
Do you have any further questions about buying a used campervan? Simply enter your email below and write down your questions.  Our friendly team will do our best to answer all your questions.  We have been selling used Toyota Campervans here in Sydney for over twenty years, so we have plenty of real-life experience!