Ex-rental Toyota hiace campervans for sale in Sydney – Test drive today! REF: CX07EZ
Ex-rental Toyota Hiace campervans for sale in Sydney – REF: CX07EX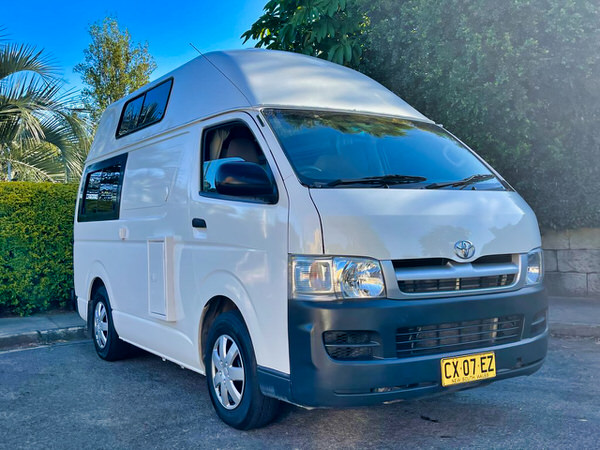 Anybody who is interesting in buying a used campervan in Australia knows how good Toyota are!  These ex-rental Toyota Hiace campervans for sale are no exception to the rule!  Travelwheels sells Ex-hire Toyota campervans direct to the public!  We pass the discounts on to you our customer and you get a great deal on a quality campervan!  All the stickers have been removed and they come fully serviced and ready to go! Therefore we recommend calling Shaun on 0421101021 to book a test drive!  Remember we sell both automatic and manual campervans at our
used campervans depot in Sydney
.
The best ex-rental used Toyota campervans!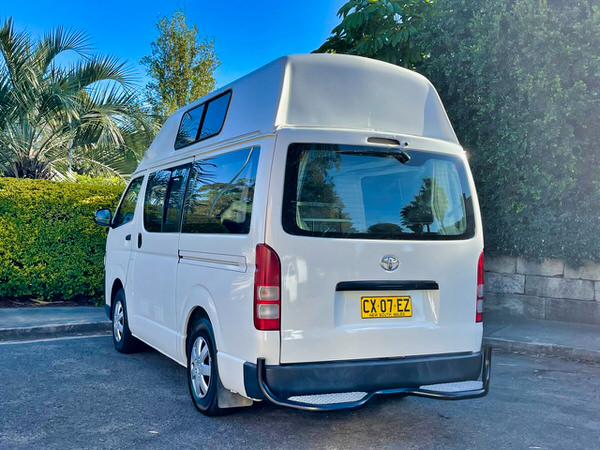 As a result of being so reliable, it is easy to see why
Toyota campervans
are the number one brand in Australia and New Zealand.  These Ex-rental Toyota Hiace campervans for sale have everything you need in a compact design.  You don't need a massive motorhome that eats fuel, and is hard to park!  This is why this model is Australia best value for money
used campervan for sale
in Australia right now.
Toyota sets the standard for used campervans in Australia!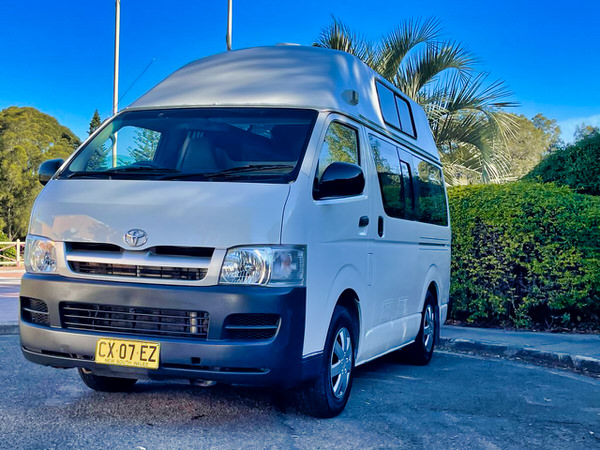 When you are searching on the internet looking to buy a good quality used Toyota campervan, then the Toyota Hiace camper is definitely the gold standard here in Australia.  Nobody and we mean nobody comes even close to Toyota reliability in this country!
Their reputation is rock solid and also means these campervans hold their resell value for years and years.  We have many happy customers use the campervan for a couple of years and then decided to upgrade.  They have all been pleasantly surprised by just how strong the resell price is for these amazing used Toyota Hiace campervans.
Nothing compares to Toyota in the campervan market!
Just ask anybody that owns one of these great used ex-hire campervans for advice.  They will all tell you just how good they are!  When you compare Toyota to the competition, there is no substitute for Toyota quality!  They are unparalleled in the Australian market.  Check the websites for all the campervan hire companies in Australia and they all use Toyota Hiace!
It's so easy to see why this is the most popular used Toyota campervan we sell to the public.  It has everything you need to have some amazing adventures around Australia without buying a big bulking monster of a campervan! Now is the time to give our team a call on 0421101021 and book a long test drive and try it out yourself!
Practical open plan kitchen – easy to use and to keep clean!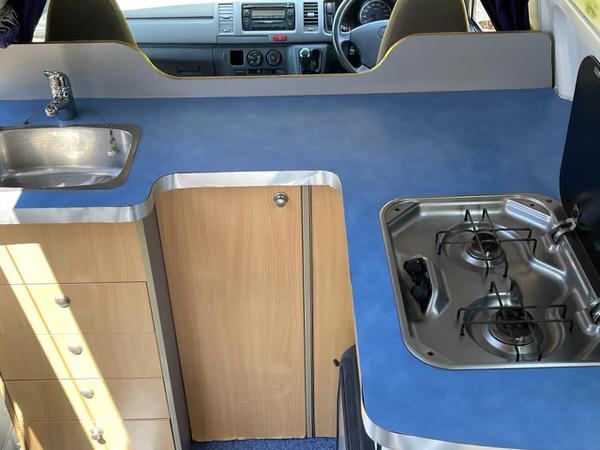 All our ex-rental Toyota campervans for sale have a fantastic open plan kitchen/lounge area.  The kitchen in this model has been completely redesigned and upgraded. As can be seen in the photos it is easy to use (and keep clean) as well as being a great place to entertain friends and family.  The design of the kitchen makes cooking and relaxing with friends at the same time easy.  Some campervans have the kitchen at the back of the campervan, but not with this model!  You are right in the middle of all the action here!  Anybody wanting a comfortable and well designed practical vehicle to explore Australia in comfort will love this quality campervan.
Cooking is fun and easy in this camper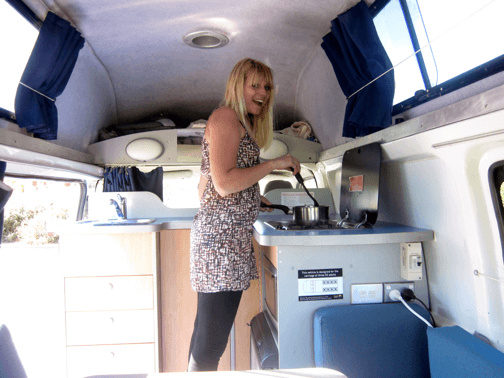 In this Toyota campervan for sale, there is a decent solid worktop space to enable you to make good food.  The layout of the kitchen is super practical and easy to clean!  A lot of thought has gone into the design to make sure the kitchen area really works.
Therefore as you can see from the photos, the design of the kitchen is great for cooking tasty meals!  Let's run over the practicalities here and check out how the sink is on the left-hand side of the vehicle as soon as you enter.  You can easily wash your raw ingredients here.  Secondly, there is a good worktop space directly next to the sink.  You can place a large chopping board here to do all your prep work chopping and prepare your ingredients. Then finally right next to the workshop is the practical two-burner stove.  Everything has its place and it has been well designed and just works!  To summarize the benefits, here are the main features of the kitchen area:
Updated practical kitchen design
Easy to use, and easy to clean!
Large 55-litre fridge (12V/240V)
2 burner gas cooker
Microwave (works via mains electric)
2kg gas bottle – cheap to refill anywhere
Internal water tank for washing/cooking
Large kitchen countertop to prepare food
Plenty of hidden storage spaces
Great open plan living in this Toyota Hiace Campervan
Day time configuration – combined lounge and kitchen area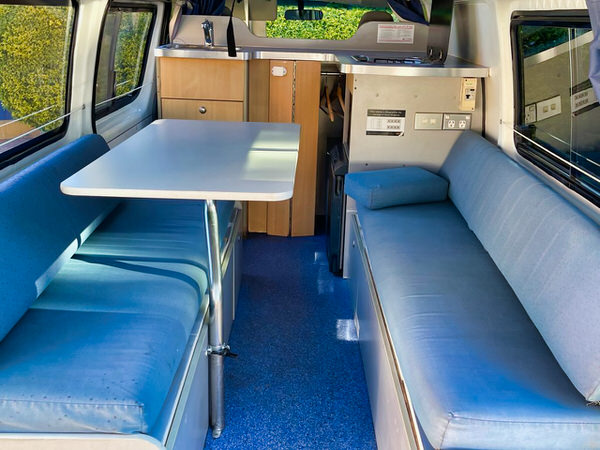 The great thing about these Ex-rental Toyota Hiace campervans for sale is the super comfortable and practical lounge space.  They have been designed to have an open plan kitchen and lounge so making it a really nice space to relax in.   The large comfortable benches allow for four to six people to sit around the table enjoying each others company over a few drinks!
This is a great space to entertain friends in the lounge area.  If you open up the side door and the large rear door you get a really nice breeze and a fantastic way to spend an afternoon chatting or even a little nap listening to the sound of the sea in the background.  Another practical key point to note is the amount of storage space under these two benches for all your gear.  It has been designed to have a durable floor and all surfaces are laminated thus making cleaning the campervan quick and easy.  If you are searching for a quality
used campervan
with Toyota reliability then you will need this camper!
Plenty of space to relax in the lounge in this campervan!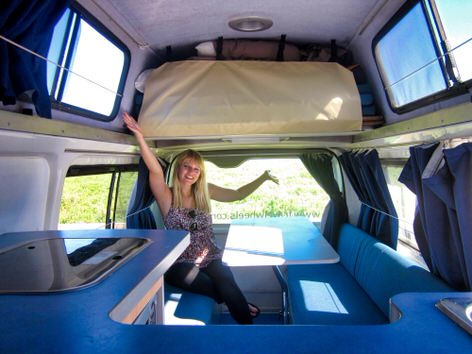 This is such a great campervan to relax and enjoy your time on holiday exploring Australia.  It ticks all the boxes for your needs when searching for a used campervan in Sydney.  The practical lounge is super comfortable and multi-functional.  It's really easy to see yourself in this
Toyota-Hiace campervan
with a nice bottle of wine, friends and family close by enjoying the good life Australia has to offer.
Book test drive of any ex-rental Toyota Hiace campervan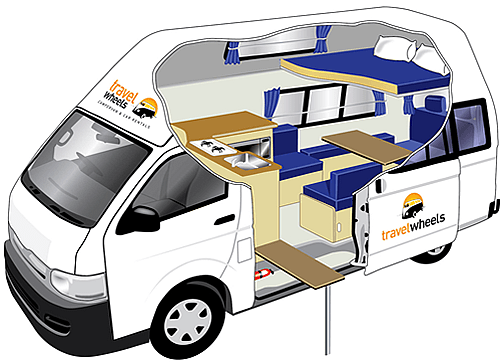 Now you have seen how comfortable the lounge is, now is the time to book a test drive.  This way you can really check out how comfy the lounge really is!  Also, it gives you a good chance to ask as many questions you have about buying a
used Toyota Hiace campervan
from us.  When you pop down to our branch in Sydney, we can show you what used campervans for sale we have in stock.
You are welcome to take a few out for long test drives and see if it is right for you and your family. Once you go for a test drive you will quickly see why these ex-rental Toyota Hiace campervans for sale are our number one seller! Therefore email us at
[email protected]
or call 0421101021 to see which used campervan is the best fit for your needs.
Ex-rental Toyota hiace campervan reference no: CX07EZ
Just look at all the features inside this brilliant
Toyota Hiace Campervan
.  It packs a lot into such a small space!  We have many positive customer reviews for this campervan.  They all say it is a good balance between features and being a compact size that is easy to drive. Everyone that comes down to our yard and test drives one of these vehicles always leaves smiling!  We get loads of comments saying just how good they are!
This particular campervan is one of our ex-rental Toyota campervans for sale, so, has years of service history with the vehicle.  It has been well maintained and comes fully serviced and ready to go!   Travelwheels ex-hire campers are perfect for anyone looking for a
used campervan for sale
with a budget in mind, yet still wants 12 months warranty as well.
Similar used campervans to consider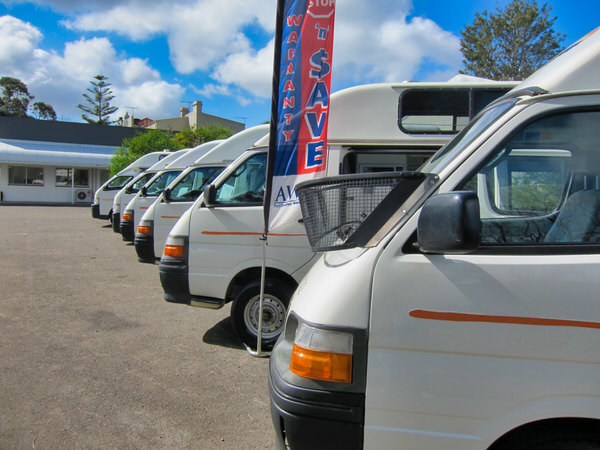 These used ex-hire Toyota-Hiace campervans for sale are a very popular choice with our customers.  There is nothing on the market that offers all these features this Toyota camper has to offer when you compare price vs size vs quality.  If this vehicle has sold out, then we have other options for you over the coming months.  Right now we have received a limited supply of Toyota campervans at our depot.  Give Shaun a call on 0421101021 to get an update on these new vehicles arriving soon.  Here are a couple of more options to consider:
Why buy a campervan from travelwheels?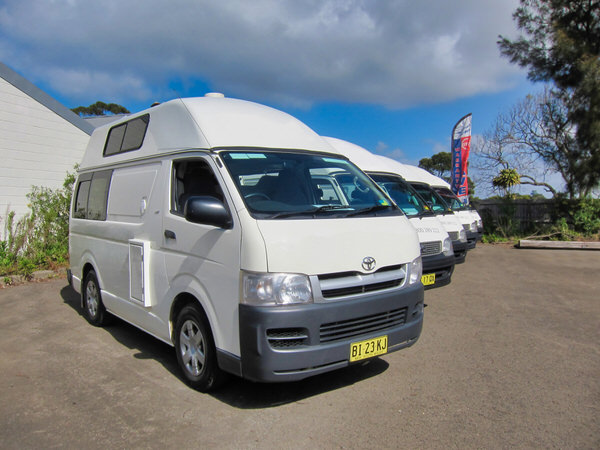 There are lots of good reasons to buy one of our used Toyota campervans for sale from Travelwheels  Firstly, we only sell Toyota, therefore reliability, comfort and a high resell price are a given which is a good start!  Our team have been selling Toyota campervans for over fifteen years, so we know what works, and what kind of campervans to avoid!  We look forward to welcoming you to the depot to test drive these great used campervans for sale.  To conclude why you should buy from us, check out our benefits below:
We only sell Professionally build Toyota Hiace Campervans (no home conversions!)
Full mechanically serviced with Roadworthy Certificate (Pinkslip)
With six-month Registration (REGO) & Insurance (Green Slip)
12 Months Warranty On Engine and Gearbox
Optional Australia wide Roadside Assistance available
Guaranteed buy back up to 50%
Optional "try before you buy" scheme
If this camper is sold, then check out this small Toyota camper for sale as a good option
We sell a range of Toyota campervans and welcome to test drive a few when you visit
Contact our used campervans for sale branch in Sydney
For more information about our used ex-rental Toyota Hiace campervans for sale, then give us a call on 0421101021. You can email our helpful team at [email protected]. We can give you plenty of advice on what to look for when buying a used campervan in Australia.  Remember we will de-sticker and do an industrial deep clean to make it look nice and lovely for your first adventure around Australia!  Our address to view any campervans or to arrange a test drive is 11-15 Clevedon Street, Botany, 2019, Sydney.
Have a question about buying a used campervan?
Our team is always here to help answer any questions you might have about buying a used Toyota campervan here in Sydney.  Why not call our friendly sales team (we speak Deutsch and English) on 0421101021 and ask as many questions as you want. Another easy way to contact us is to fill in the form below and we will answer your questions about buying one of our great value for money ex-rental Toyota Hiace campervans for sale.